In this section, we present a curated selection of the finest editions from Eclair Magazine, showcasing the very best of fashion, lifestyle, culture, and more. Explore our handpicked collection that represents the epitome of our magazine's content.
For those looking to explore further, we provide a convenient button that grants access to all available issues for international orders via our partnership with Magcloud. Simply click the button to browse and purchase any desired magazine edition, ensuring a seamless experience for our readers worldwide.
Delve into the captivating world of Eclair Magazine's top-notch content and immerse yourself in the diverse topics that have enthralled our readers. Join us on this journey of style, inspiration, and creativity as we continue to deliver excellence through every page.
All our issues are available on Magcloud.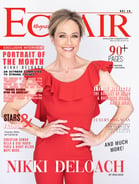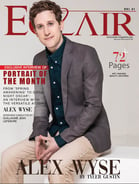 Who will be the next American star on the cover?
Who will be the next French star on the cover?