A Journey of Passion, Fashion, and Inspiration
"Changing one's life often entails overcoming numerous obstacles," she reflects. However, fortune smiled upon her as she encountered compassionate individuals who assisted her in finding employment. DALLANDYSHE started working as a saleswoman and consultant in a jewelry store, although her ultimate aspiration was to reside in Milan, the renowned fashion capital. Eventually, she secured a job in public service near Milan, fueling her passion for fashion as she continued to immerse herself in magazines and fashion shows.
Financial constraints presented challenges, making it difficult for DALLANDYSHE to acquire the clothes she desired. Yet, through years of unwavering dedication, her beauty, style, and infectious smile became her distinguishing features, earning her the coveted title of Miss Smile.
Embracing the era of technology, DALLANDYSHE leveraged Instagram as a platform to share her life's simple joys and turn her passion into a profession. The social network connected her with numerous individuals who embraced her authenticity, providing encouragement and support. Her genuine warmth and positivity resonated with her growing audience.
In 2019, DALLANDYSHE began sharing her captivating photos, gradually gaining recognition in the industry. Her career soared in 2020 when her work was featured in various magazines. The following year, she was honored as a finalist in the prestigious "Italy Ambassador Awards," where she received recognition for her outstanding contributions as a content creator and influencer on social media. She was particularly commended for her competence and ethical responsibility in engaging with her community.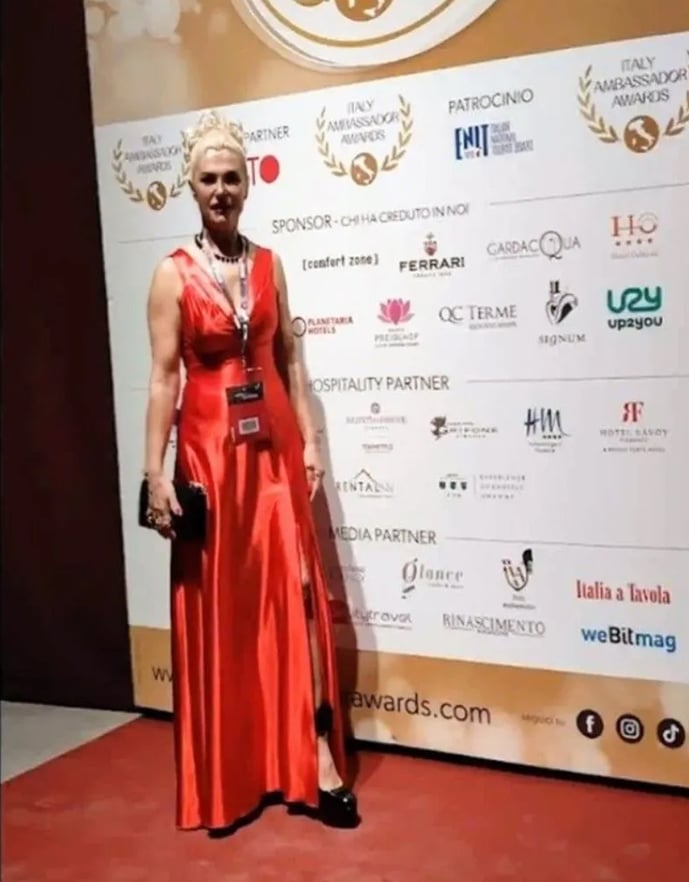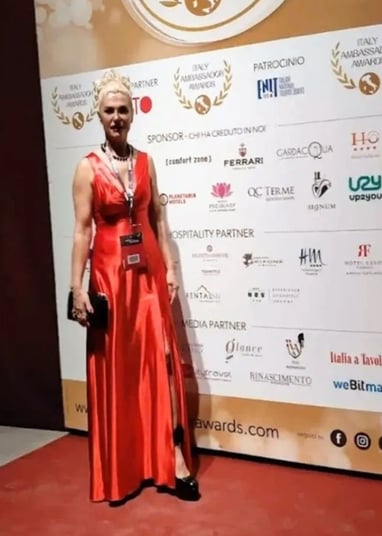 Born on November 10 in Albania, DALLANDYSHE TAFXHAFA, widely known as Nyshi22_style, is a talented Model/Influencer who embodies a deep passion for fashion, travel, and beauty. Since her childhood, she has been captivated by the allure of everyday life and mesmerized by beauty, nurturing a dream of becoming a model.
Despite the challenges she faced during her formative years, where fashion was restricted under the communist dictatorship, DALLANDYSHE's love for fashion persisted. Even with limited exposure to the world of fashion through television, she remained dedicated to pursuing her dreams.
As fate would have it, DALLANDYSHE found love and married a partner who shared her fervor for fashion. Together, they embraced the winds of change that swept their lives when the government fell, ultimately deciding to embark on a new path. With optimism, hard work, and unwavering ambition, they diligently pursued their dreams, refusing to give up even in the face of adversity.
DALLANDYSHE TAFXHAFA is a woman with a strong and determined character, radiating self-assurance and compassion. At the age of 28, she relocated to the enchanting city of Rome in Italy to further her professional journey.
DALLANDYSHE was acknowledged in the Fashion Junior Influencer category, drawing motivation from the timeless quotes that guide her journey. She firmly believes that in life, nothing comes easily, yet nothing is impossible. Serendipity often surprises us when we least expect it.
As we conclude this article, we leave you with a beautiful quote that resonates with DALLANDYSHE's remarkable journey: "In life, it is when you least expect it that life serenades you."
We extend our heartfelt wishes for continued success to DALLANDYSHE TAFXHAFA, an inspirational figure in the world of fashion and beyond.
We have made quality our habit. It's not something that we just strive for – we live by this principle every day.