Conducted by
Guillaume Jean Lefebvre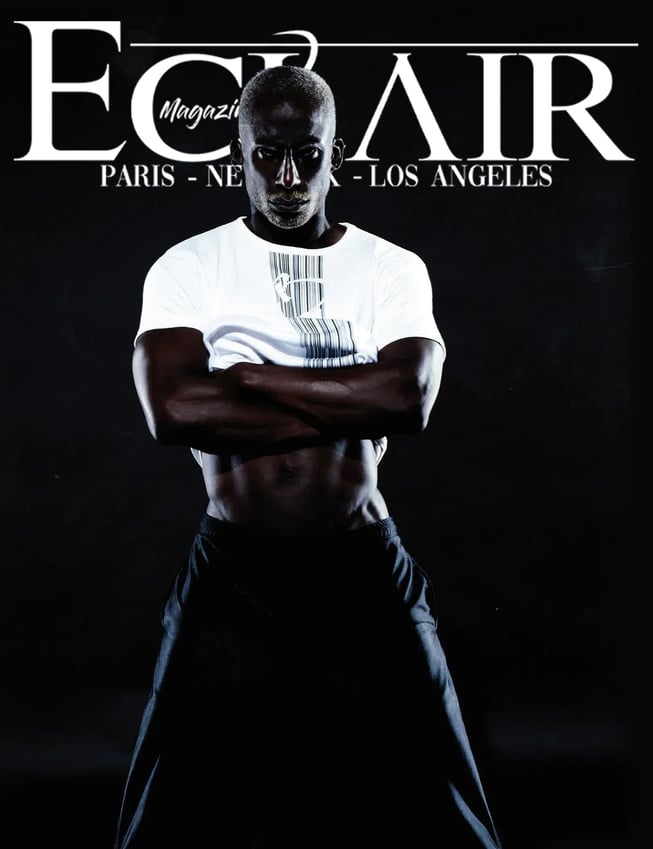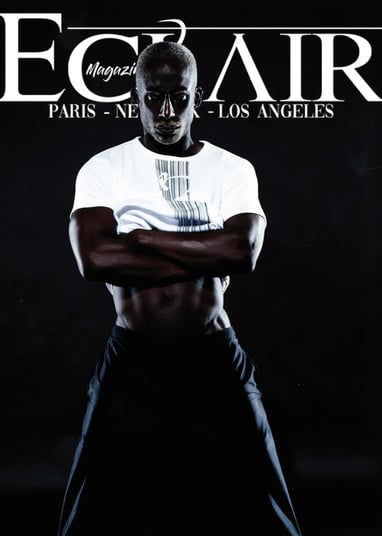 1. Throughout your career, you have had the opportunity to meet remarkable individuals such as Gordon Parks, Spike Lee, and Malik Bowens, who starred alongside Meryl Streep in the renowned film "Out of Africa." What was your reaction as a young man at that time? Do you believe you would be the person you are today without their influence?
The significance of diverse representation in the media cannot be emphasized enough, especially in shaping an individual's identity. We often underestimate the impact it has on a young black child to see people who look like them on TV shows and in popular media, serving as news presenters or portraying professionals like lawyers and doctors in fiction. Unfortunately, in France, there is not the same level of emphasis on community representation as in the United States. In fact, ethnic studies and statistics are even prohibited by law, and the term "race" was removed from the French language a few years ago to solely refer to animal breeds.
However, it is undeniable that this apparent disregard for representation in France was a significant culture shock for me when I arrived in the United States as a young adult, first in New York and then in Los Angeles. It was there that I had the privilege of meeting inspiring African-American activists like Gordon Parks and Florynce Kennedy, as well as internationally acclaimed artists such as Spike Lee, Germain Jackson, and Malik Bowens.
As a young man raised in a modest but loving family, finding myself in a city of boundless possibilities alongside these influential figures was truly awe-inspiring. In New York, I felt a deep connection to this sense of identity and belonging.
I firmly believe that the American approach to embracing black culture and citizenship has played a significant role in shaping the person I am today. I became part of a lineage that was not originally mine, inheriting the legacies of Frederick Douglas, Reverend Martin Luther King Jr., Rosa Parks, and James Baldwin. This fusion of resistance, combined with my own Caribbean history, particularly the events of Saint Domingue in 1791, has provided a strong foundation for constructing my own identity and purpose in life.
David Dickens is a versatile French public figure known for his compassionate nature and outspokenness. He began his career as a model before venturing into the world of entertainment. Currently, he holds the position of number two in the renowned "Phénix" circus in Paris, where he showcases his talent on a global scale. Additionally, he serves as a television and radio host on a popular political TV show in Paris. David Dickens is admired for his genuine personality and his ability to adapt to various roles, earning him the reputation of being a true chameleon in the industry.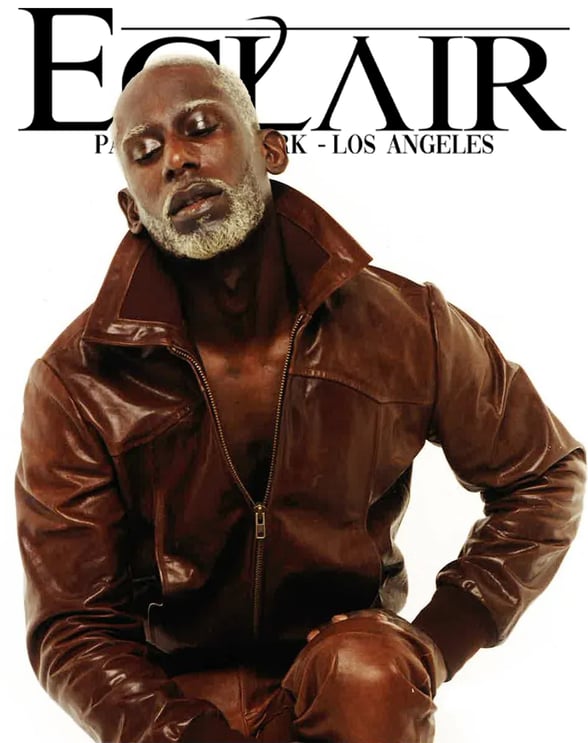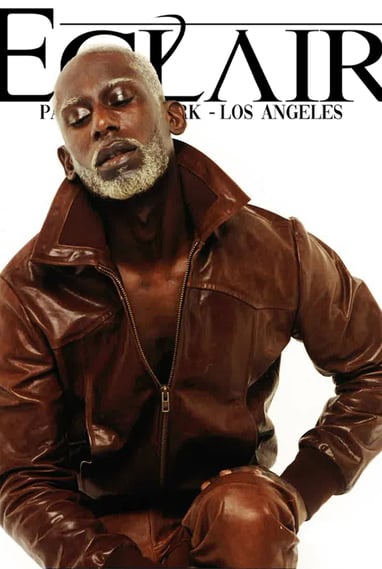 Portrait Of The Month ( April 2020)
2. Undoubtedly, it seems that you have had a fortunate journey so far, and your time in New York appears to have been immensely beneficial. Did you ever consider moving there permanently, and if so, what were your reasons?
In 1991, shortly after getting married, I arrived in the city that never sleeps during a time when numerous urban movements were emerging. Rap had firmly established itself as an undeniable musical genre that resonated from East to West, and Vogueing had originated in the vibrant neighborhoods of gay Harlem, bringing a breath of fresh air to an America caught in the whirlwind of the Gulf War led by President Bush.
From attending a screening of a Raoul Ruiz film at the New York Film Festival to participating in a voodoo ceremony in the Bronx, from sharing a simple Chili con carne with Gordon and Tony Parks to being part of the extravagant Love Ball organized by the Extravaganza Family, and even conducting an interview with a transgender individual struggling with addiction while incarcerated in a men's prison, I was immersed in the lives of Black New Yorkers from all walks of life. It was an invaluable experience. I felt both captivated and detached as I explored the city, and I developed a greater appreciation for it. I had a burning desire to return to Europe and apply the lessons I had learned from the vibrant atmosphere of the Big Apple.
However, despite the opportunities that presented themselves, I never had the desire to settle there permanently. I am deeply rooted in my clan, with an intense sense of family, and I cannot stay away from my loved ones for long.

3. Currently, you are a member of a political program on a prominent French news channel. Could you provide more details about the program, such as its name and the channel where viewers can follow your debates?
The program I am part of is called "LES GRANDES GUEULES" (the big mouths). As the name suggests, it is a daily live talk show that spans three hours, during which we engage in passionate and sincere debates on major current affairs topics. We also have the opportunity to interview notable figures from the arts and politics. The program is broadcasted on RMC Story, one of the channels within the Altice Group, which includes channels like BFM, RMC, L'Express, Liberation, SFR, SFR Sports, RMC Sports, RMC Découverte, and BFM Paris.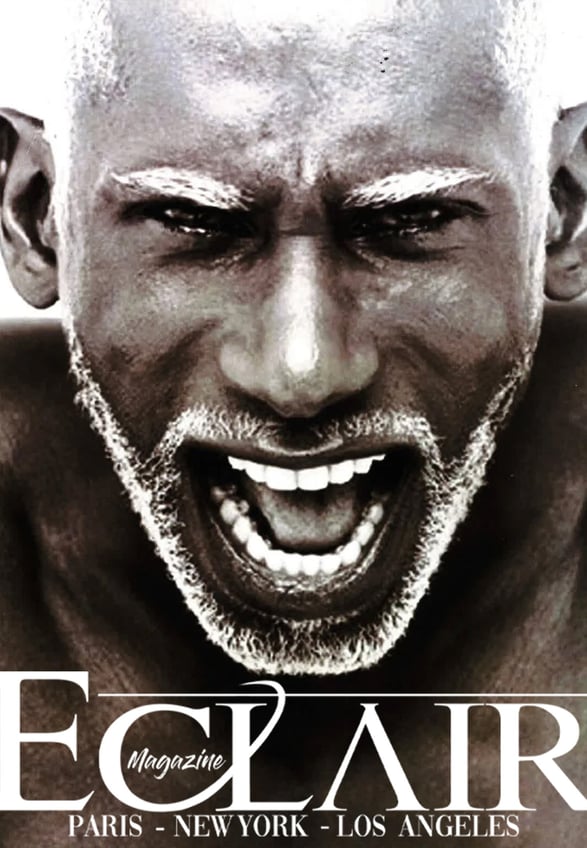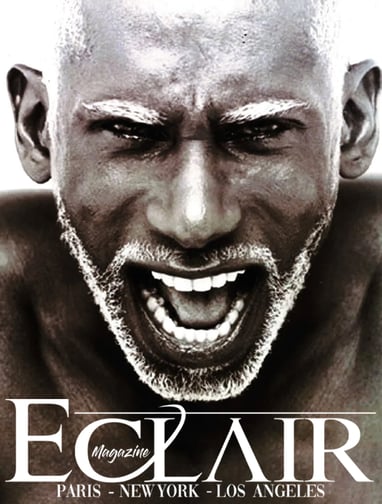 4. It is indeed interesting how life takes unexpected turns. After initially deciding that journalism was not for you, what led to your return to the field a few years later? Would you consider this a homecoming for you?
After my return from New York, where I was commissioned by the magazine "l'Autre Journal" to conduct a study on the black community (ethnic studies and statistics being prohibited in France), I initially did not have the intention to continue pursuing a career in journalism. I focused on my studies and, after obtaining my diploma, started working.
Currently, alongside my radio and television engagements, I hold the position of Chief Marketing Officer within the SSE group, which includes show production and event operations, a business that belongs to my family. One of the notable subsidiaries of this group is the renowned Cirque Phenix, under the direction of Alain M. Pacherie.
So, strictly speaking, I am not a journalist in the traditional sense. However, that is precisely what attracted me when the opportunity to join this program was presented to me. This status grants me the freedom of expression and independence of thought. I am not bound by ethical reservations. It is a comfortable position, even though it has garnered me a significant number of detractors.
The Phoenix Circus is internationally renowned for its animal-free circus performances. We have entertained nearly 10 million spectators worldwide. At the time of this interview, we had planned the opening of our latest creation, ERA, in Shanghai, where we had been in residence at an acrobatic theater for several years. However, due to the ongoing health situation, the schedule has been disrupted.
At the end of the year, we will be presenting a show called GAIA at Cirque Phenix in France. It is a contemporary circus production featuring an all-female cast. We have been working on this show since the significant wave of the #MeToo movement.
5- Can you tell us more about the Phoenix Circus?
The Phoenix Circus is internationally renowned for its spectacular circus shows that do not involve animals. We have welcomed nearly 10 million spectators worldwide. Currently, I should have been in Shanghai for the opening of our latest production, ERA, which has been in residence at an acrobatic theater in Shanghai for several years. However, due to the ongoing health situation, the schedule has been disrupted.
At the end of the year, we will be presenting GAIA at Cirque Phenix in France. GAIA is a contemporary circus show featuring a 100% female cast. This production has been in the works since the influential #MeToo movement, and we are excited to showcase the incredible talent of these women in our show.
6- You have a big heart, you made a humanitarian mission in Iraq and you installed a circus in a child camps tortured by Daesh. You rubbed shoulders with refugees, survivors and ex-child soldiers. How do you feel about these children who grew up too quickly in a world that seems unknown to us? Did you keep in touch with some of them or do you sponsor any children?
This mission with the NGO EliseCare led and founded by Elise Boghossian, whom our company has supported since 2016, turned my life upside down. I rubbed shoulders with the darkest part of mankind next to what we are capable of doing best. I played sports with children ex ISIS soldier. Imagine the trauma of a child kidnapped at the age of 9, and now, at aged 23, is the mother of 11 children from successive rapes. Another thing whose vaginawas used as an ashtray or this young boy barely 11 years old who approaches me with a cigarette in my mouth urging me to trim my too long, therefore suspicious beard. These stateless children from rape will be the adults of tomorrow's Iraq and devoted President Elise Boghossian, founder of the foundation, works to deconstruct the deadly ideology that ISIS imprinted on the souls of these children. We humbly try to make a contribution.
If tribute is to be paid, it is to all the EliseCare teams operating in the field, in Iraq, Kurdistan, Ethiopia, Armenia and all over the world where populations need a main trend.
I am in contact with the Kurdish and Iraqi caregivers who in the camps take care of these children and have tied privileges with some including the one who cut my beard.
I am very honored that the NGO asked me to put my voice on their latest awareness campaign https://youtu.be/BJNecV0HibY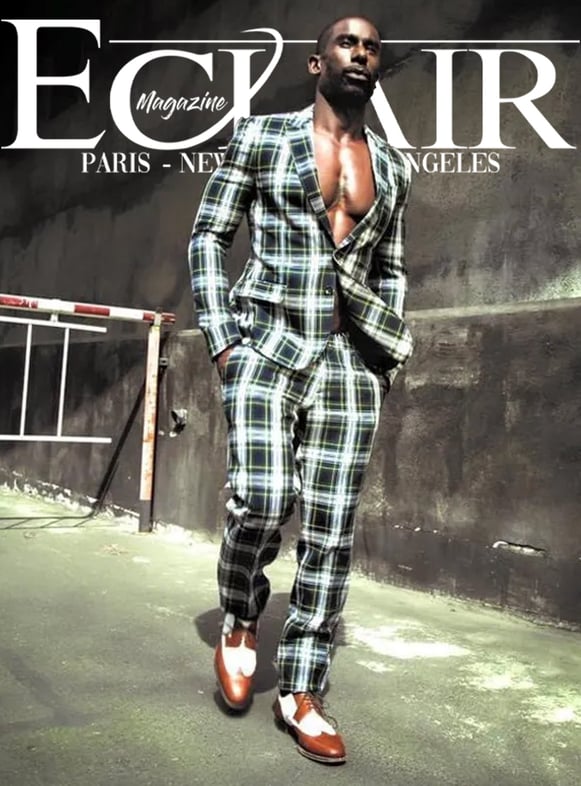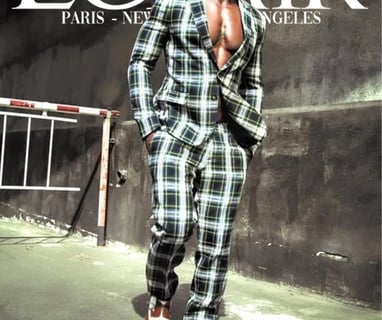 7- What are your thoughts on the immigration policy of President Donald Trump?
I must admit that I am not an expert in American politics, particularly during the time of President Trump's administration. However, I believe that the handling of the Covid-19 health crisis varied from country to country, and unfortunately, the United States seems to have faced significant consequences due to the arrogance and disregard with which your President sometimes approached this unprecedented pandemic.
It is important to note that President Trump was not the sole responsible party, as no country can claim to be free from any fault considering the number of lives lost globally. As an optimistic person, I genuinely hope that we can learn from this global tragedy and become agents of change in shaping a better future.
8- We noticed you appeared on the cover of a French magazine alongside a young woman named Lorie. We also know that you are married to a former model named "Maryleen." Can you provide us with more information about this? Did it have any impact on you or your family?
I would like to clarify that I was already divorced when those magazine articles appeared. I have successfully won all legal battles related to these matters, as I have always maintained a policy of not discussing my private life. I believe that topics such as religion, sexual orientation, and family are personal and should be considered off-limits. I choose to keep my private matters private, and I kindly request your understanding in respecting my boundaries.
9- During your time in New York, you had the opportunity to learn from influential figures like Gordon Parks, who was the first black person to collaborate with Life magazine. Your family symbolizes acceptance with a blend of cultures and religions. However, as a black man in the media, have you experienced racist attacks in France? What would you like to say to those who spread false information about your personal life?
Indeed, I have encountered racist remarks directed at me, but such comments only reveal the ignorance and contempt of those individuals who utter them. They often propagate tired theories, expressed in crude and poorly constructed French, making it easy for me to strongly refute them. In this context, racist insults say more about the person who utters them than about their intended target. I make it a point to expose their ignorance.
While my personality may be divisive and my unwavering stance is sometimes perceived as arrogance, it is important to recognize that this misunderstanding has led to racist attacks. However, as Florynce Kennedy once advised me, if someone slaps your left cheek, you should never offer them your right cheek. Instead, it is crucial to respond with resolute determination. Therefore, I consistently and firmly counter such attacks.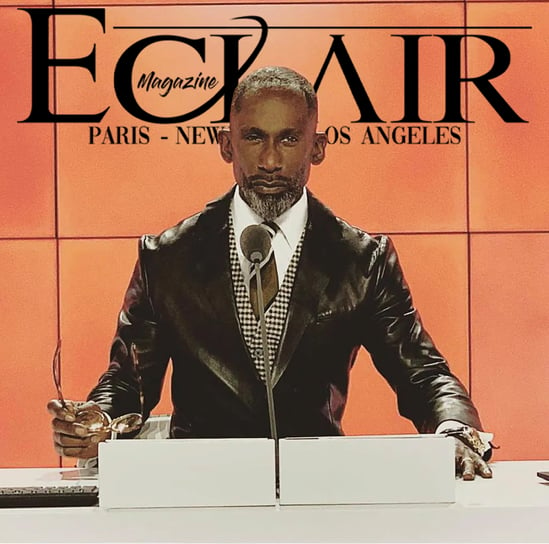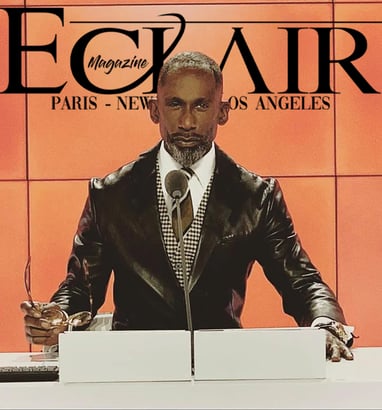 10- During my time as a model with Sport Models agency, I had the opportunity to meet renowned figures such as Giorgio Armani and Olga Berluti, for whom I represented the famous brand Eponyme. Looking back at those years, I must admit that my experience in the fashion industry was somewhat fortuitous. I found myself in the right place at the right time, which opened doors for me. However, I never considered myself a true professional in the fashion world, as my knowledge of it remains limited.
I hold immense admiration for Mr. Armani, both as a creator and a visionary. He continues to lead his empire and has never succumbed to the pressures of large conglomerates. Like many Italian designers, he generously utilized his factories to produce masks and gowns for healthcare workers during critical times. I have been associated with Emporio Armani for 20 years and carry it with pride.
In today's fast-paced world, the notion of longevity seems to have diminished significantly. Everything has become commodified. I don't believe I would enjoy the same opportunities as I did in the past. My advice to young individuals constantly seeking glory is to remain humble, persistent, and authentic. Success in any field requires hard work, dedication, and a bit of luck. It's important to be open to unexpected opportunities and to stay true to oneself throughout the journey.
"Our family is the archetypal world of tomorrow, a developing world in which I have great hopes, they are my greatest source of inspiration"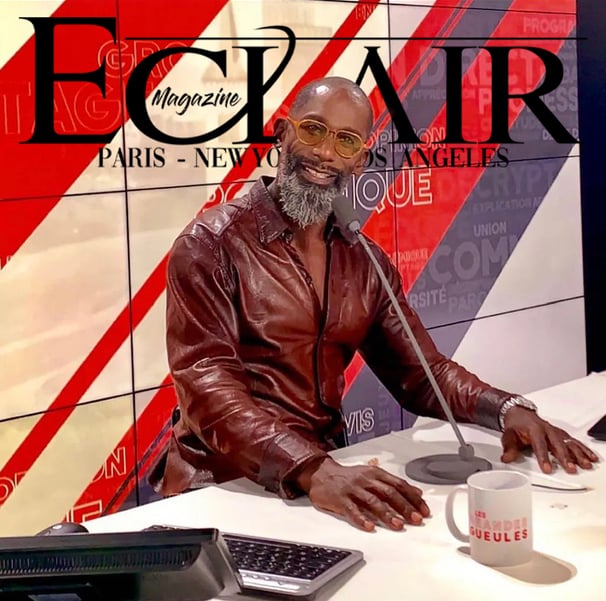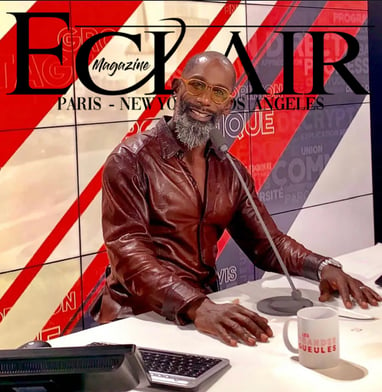 We have made quality our habit. It's not something that we just strive for – we live by this principle every day.