Conducted by
Guillaume Jean Lefebvre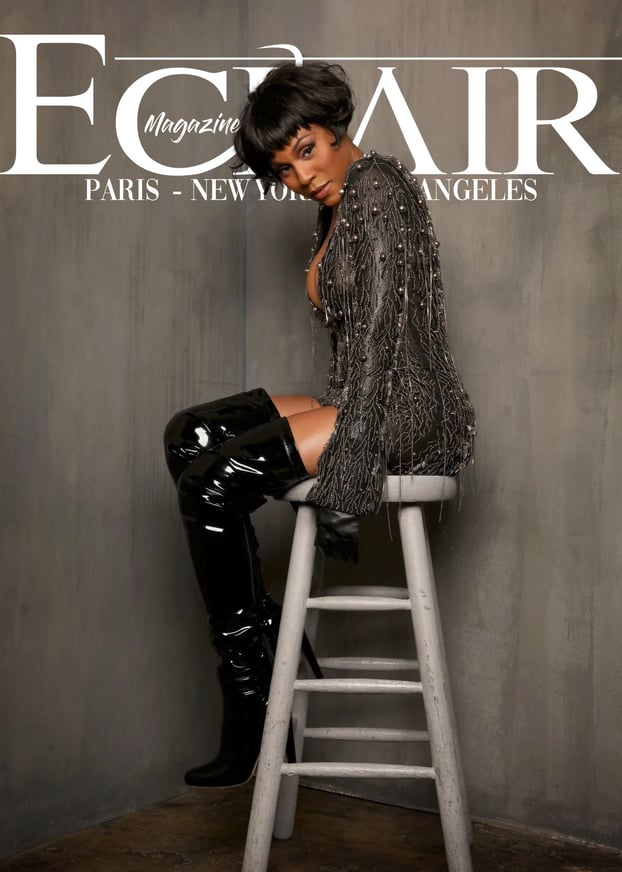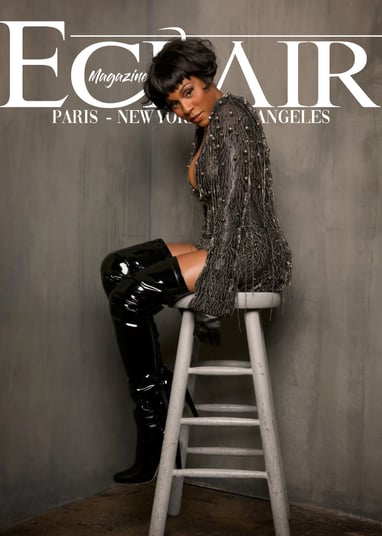 1 - You have performed for the greatest; you started your career with Celine Dion, whom we greatly appreciate in France, then several years later to have been invited to sing for the former president and First Lady of the United States, Barack & Michelle Obama, and many others. Can you tell us your feelings about these experiences?
It was a huge honor to sing for President Obama and Michelle Obama. To perform for pioneers in our community and in history was such an amazing experience and I'm forever grateful to have had that opportunity. There are so many incredible figures—political, musical, and philanthropic—that I greatly admire, and Barack and Michelle Obama, as well as Celine Dion, are definitely at the top of my list. It's extremely humbling to get to have the pleasure of being in the same room as such inspirational individuals.
2 - How do you feel during this period as an artist?
There's no doubt that this has been a difficult time for all. Being in the entertainment industry, I have had to really work on adjusting to the 'new normal' and find new ways to connect with my fans. As is the case with many artists, most of the performances and opportunities that I had planned for this year have been put on hold. Especially now, I really recognize the luxury I have in working in an industry that can easily pick up where it left off.
I know that so many people have had a much harder time than me, and so I hope to focus a lot of my future efforts on helping people recover from this time. The world has been dealt plenty of tough cards in 2020/2021, but it has been amazing to see the strength and resilience that we all have.
3 - What was your best collaboration and your best memories?
Of course, I would have to say working with the late, great Whitney Houston was one of my best collaboration memories. She never performed a lot of duets as she was very selective in being involved with outside performers, so the whole experience was very special. I felt really fortunate and blessed to have had the amazing opportunity to record 'Same Script, Different Cast' with Whitney. It gave me a chance to really sit one-on-one with her and have that mentor-to-student sisterhood moment where we could just talk, kick it, and have raw conversations about the business, family, and so much more.
Renowned for her soul-stirring vocals, Deborah Cox has forged remarkable collaborations with industry legends including Whitney Houston, Celine Dion, Rod Stewart, Andrea Bocelli, and an array of other musical luminaries.
Moreover, Deborah Cox's illustrious repertoire extends to performances for the esteemed former President and First Lady, Barack and Michelle Obama.
Portrait Of The Month ( APRIL 2021)
Edited by @Eclairmagazine & @Picby_GJL
4 - You were a friend of Whitney Houston with whom you collaborated to record the duet "Same Script, Different Cast" for Houston's Greatest Hits album. What was it like working with your talented friend Whitney Houston, and how did you meet for the first time?
Whitney and I were label mates. She was like a big sister to me, and I often think about the times we spent dancing and hanging out in Miami—just the close camaraderie we had. She would give me advice on the business, on songs, and gave me so many incredible performance tips. We had some really great, in-depth conversations about a lot of different things, like having a family and keeping a healthy work-life balance. She was great at imparting these "golden nuggets" of wisdom and always took the time to share them, even within her crazy schedule. She made you feel like you were the only one in the room when she was having a conversation with you. She just had that special connection with people.
5 - You are a woman with a big heart. You have received several awards for your advocacy for the LGBTQ community, human rights, and equality: as well as your fight against HIV. What was your experience like being a guest on RuPaul's TV show "Canada's Drag Race"?
It was such a surreal experience. When the show was in its early stages, RuPaul reached out and invited me on. I was really honoured. He has always been a big supporter and I'm so happy to support this show, his baby. The show is even more fabulous and electric than you could ever imagine. The energy in that room could be felt from miles away and I was so excited to be a part of it as a guest judge.
6 - You grew up in Toronto and moved to the US in 1994. At what age did know you wanted to be a performer?
I remember wanting to be a singer from when I was a young girl. I would sing a lot in my room as a kid and just fantasize about being an entertainer. There weren't really any Black artists being played on Canadian radio at the time, so hearing artists like Aretha Franklin, Gladys Knight, and of course, Whitney Houston on my mother's stereo was just so pure and soulful. It was unlike anything else that I'd heard on the radio and hearing them was what really inspired me and made me think, "this is what I want to do."
7 - Where did you get your inspiration from? Who was your idol growing up, and why?
Obviously, Whitney Houston was a major idol of mine growing up. I remember listening to Whitney as a kid. Hearing her perform 'You Give Good Love' just stopped me in my tracks; I just had to know who that incredible voice was coming from. The soul that she had, the clarity, and the range, all of that in one was just different from anything I'd heard before. She sounded like she could sing any style of music, and there was a soul that came out of her whether she was singing jazz, pop, or even dance music. The versatility that she had in her voice, and the way that she brought that strong gospel sound to every song that she sang, really inspired me and made her an idol to me.
8 - Are there any performers you have not worked with before that you would love to work with?
I really enjoy a lot of today's R&B artists. Snoh Aalegra has such a beautiful voice; she gives me Sade vibes. Ella Mai is also another talented singer that I enjoy listening to. Her music is really reminiscent of 90's R&B. I love listening to today's artists because they've always got a new ideas, or a new spin on an old style of music, and that really inspires me.
9 - Do you know any French artists who are successful at the moment? Have you ever considered a duet with a French artist, and if so, who would be this artist?
I really enjoy Booba. He's such a talented hip-hop artist and his recent single "Dolce Vita" was such a powerful track dedicated to the BLM movement and the death of George Floyd. I also love Aya Nakamura. Her R&B and Afrobeat sound is so melodic. I would love to work with her and see how our musical backgrounds can collaborate, and how her French background could bring a different vibe to a collaborative project.
10 - You are currently working on your seventh album, which is scheduled for release in 2021. An album of love, of self-love before loving someone, and about fighting for what you want. What is one thing you wish your fans knew about you?
I'm so excited to release my seventh album into the world and for my fans to finally hear it. It will definitely take listeners back to when I fell in love with music. I want fans to know that my R&B and soul roots are very reflective in this project, and I can't wait for them to hear a bit of a different side of me. I love to experiment with different moods, sounds and vibes in music, and I think that will be evident in this album. So many exciting things are coming and I'm so excited for you all to hear them!
11 – This past summer, especially following the death of George Floyd, we saw the beginning of a new reckoning with racism and its multi-faceted existence. The "Black Lives Matters" movement spurred demonstrations around the world. In France, the people have been demanding justice for Adama Traoré since 2016 when he died while being placed in custody, a similar circumstance as George Floyd. His last words were also "I can't breathe." Can you give us your feelings about what is going on right now?
As a human being, I am hopeful. We need to have these uncomfortable conversations; we need to see change. As a mother, I have to have those difficult conversations with my children, especially with my son. I have to think about when my son wants to drive, when he will be behind the wheel by himself. I have to have that discussion about what his conduct should be like, and it saddens me that it needs to be that way. I want my kids to grow up thinking that they can be anything they want to be, and that they can live up to their true potential. I hope that the activism happening right now leads us to change.
12 - We end the interview with a famous question that we regularly ask at the end of the interview: If you could give your childhood self any advice, what would it be?
I would tell myself to just breathe. I spent a lot of time worrying about what I was doing wrong, what people thought of me, and where I would end up. I think it's important for children and young adults to remember that when you put your best foot forward, the rest will fall into place. Often, success isn't about the end result, but about the journey you took to get there. Try your best, relax, and just breathe.
Interview conducted by Guillaume Jean Lefebvre.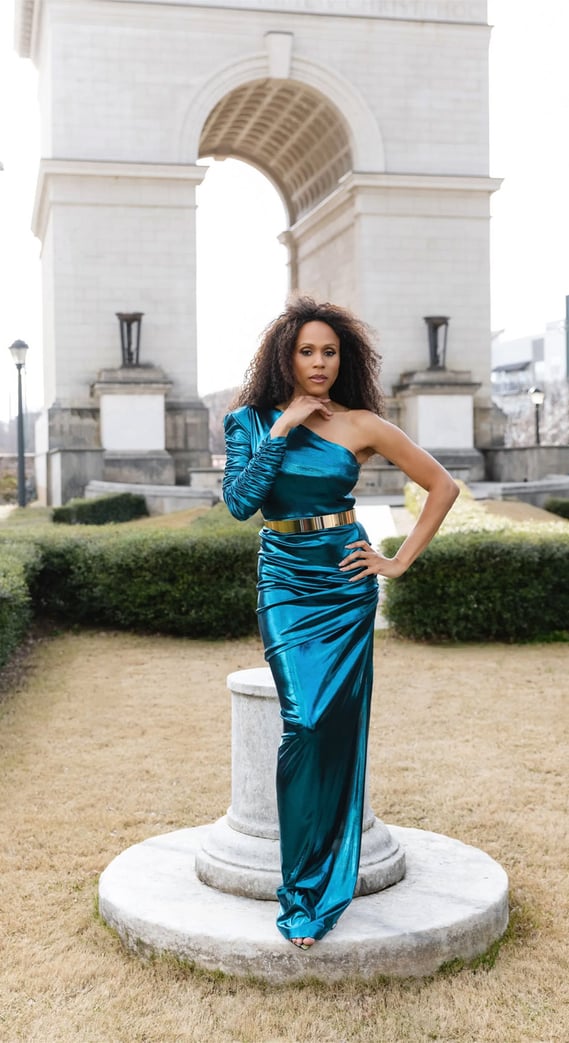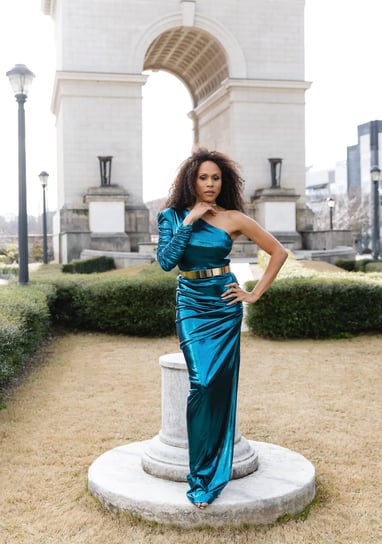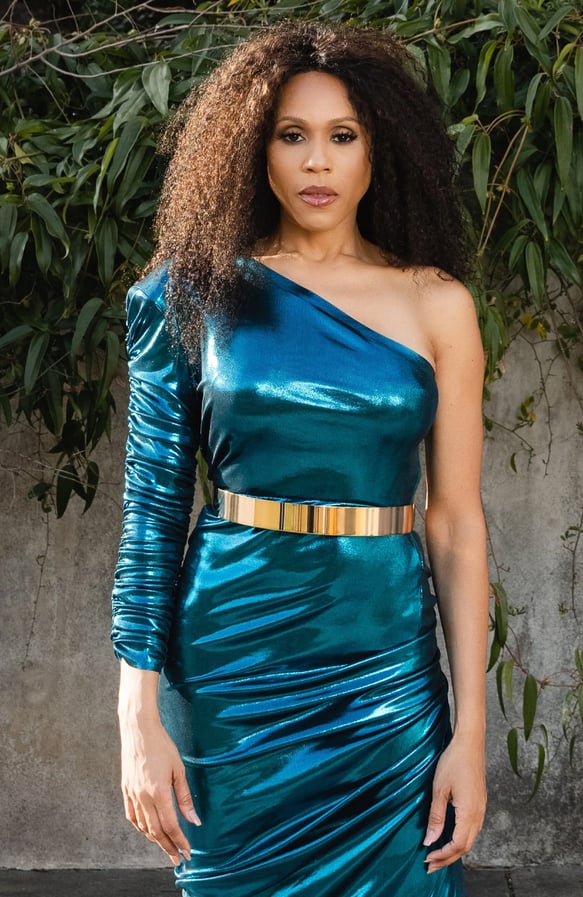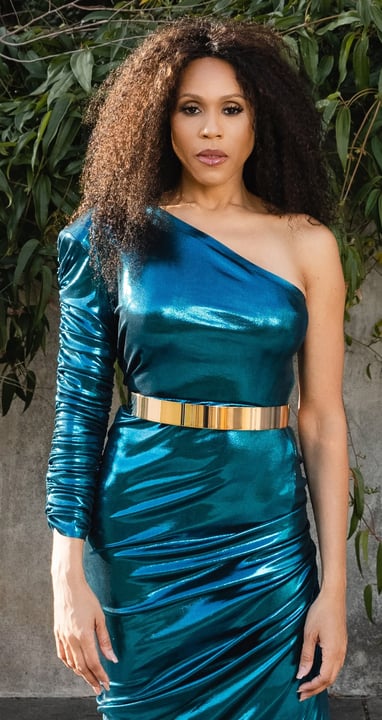 Photographer: Meagan Shuptar I Dress: Michael Costello

Photographer: Meagan Shuptar I Dress: Michael Costello

We have made quality our habit. It's not something that we just strive for – we live by this principle every day.