Unleashing the Soul's Colors:
A Journey into Artistic Expression and Empowerment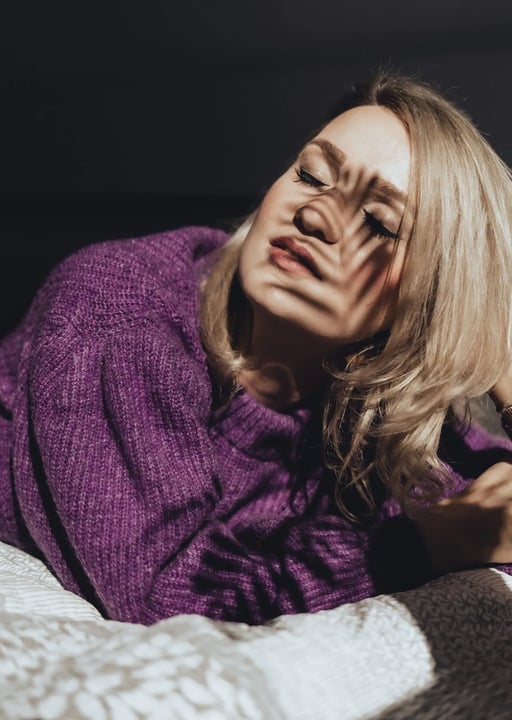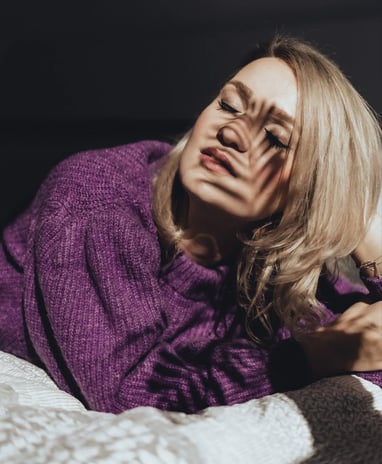 Her art delves into personal themes, touching upon the concept of balanced feminism, which aims to bridge the gap between genders rather than fuel further division and animosity. It represents a personal quest for forgiveness, healing, and peace. Additionally, she explores the topic of femininity itself, reflecting the modern woman's search for an authentic voice and a holistic connection between her body, mind, and soul.
Dominika's art is characterized by the vibrant use of strong colors, which amplify her message of soulful feminism and womanhood. It transcends political implications and serves as a means to reclaim the essence of the soul. She believes that art has the power to reflect truths that individuals may be hesitant to express with their own voices.
Visual expression serves as one of the most potent tools at Dominika's disposal, and she has developed a deep love for art as a medium for personal expression. Through her paintings, she aims to be a voice in the world and a leader in the metaphysical realm that we all need to access. Her artwork is a calling, a belief, and a hopeful testament to the possibility and inevitability of spiritual evolution if society is to be built on values such as love and peace.
Dominika's art embodies profound faith in the potential for change within the human reach. It serves as a visual representation of her conviction that transformation is not only possible but also essential.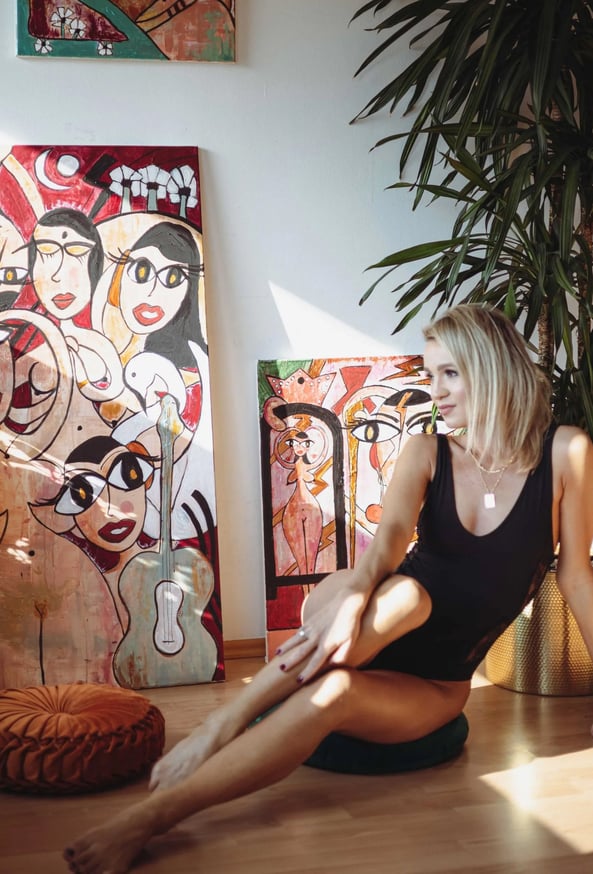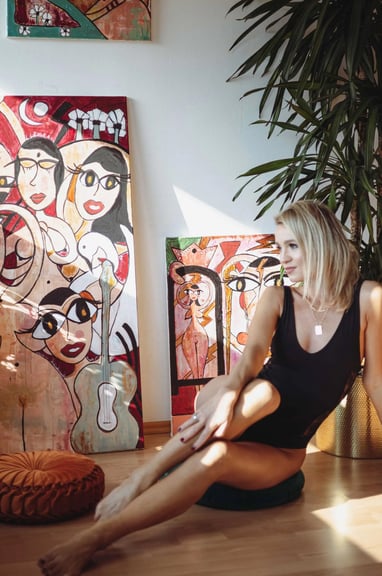 Dominika Stanczak is a multifaceted artist who has delved into various forms of expression throughout her career. While she studied Abstract Painting, Theatre, and World Dance at a Danish Folk High School, she considers herself primarily self-taught, allowing herself to break free from established boundaries and schools of thought. Her art thrives on openness and unrestricted self-expression, where she explores the concept of true identity.
Having obtained her Bachelor's degree in Spanish Culture and Language, followed by a Master's degree in Cultural Studies from the University of Wroclaw, Dominika went on to earn her Ph.D. from the Institute of Performative Studies. Her doctoral thesis focused on the performative identities of individuals living in the 21st century, a subject that strongly resonates in her artistic work.
Dominika immerses herself in each painting, treating it as a personal narrative that she seeks to experience in a reflective manner. Her artistic intention is to depict the empowerment of modern women, emphasizing their rediscovery of forgotten strength to flourish and thrive in their most independent and graceful selves.
When Dominika paints, she begins from a heartfelt space, unencumbered by technical constraints of perfection or correctness. Instead, she allows herself to flow with the lines, shapes, and layers of intense colors, reflecting the turbulence and passion she deeply experiences in her life.
By Guillaume Jean Lefebvre
Photographers: Irina Magera I Carina Baumgartner I Katy Wieser
Backstage: @art.paint.love
We have made quality our habit. It's not something that we just strive for – we live by this principle every day.