An Illuminating Journey in Fashion and Beyond
By
Guillaume Jean Lefebvre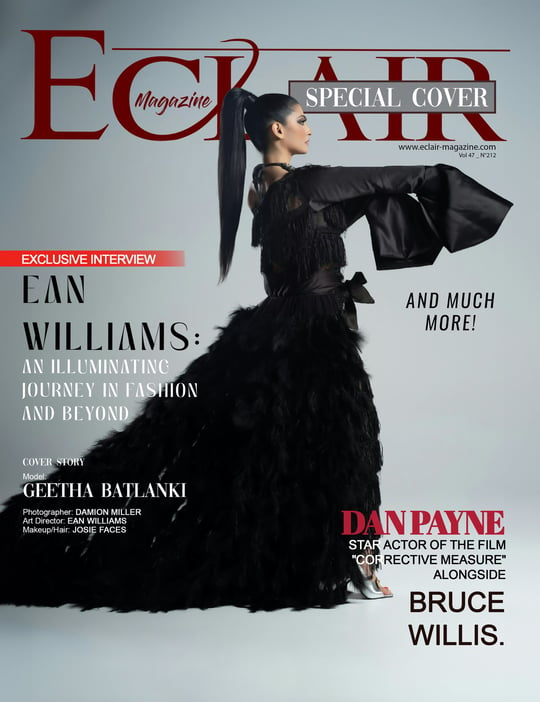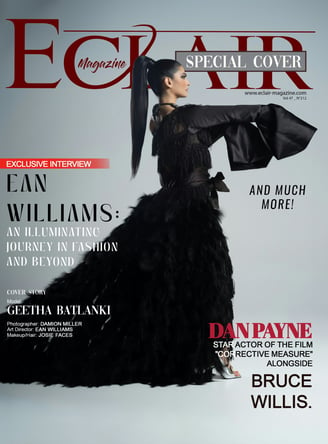 Born in St. Louis, Missouri, Ean Williams is a man of diverse talents, serving as the Executive Director and founder of DC Fashion Week and acting as the Creative Director for both the Corjor International and Magnum Underwear labels.

His formative years were marked by a split childhood between Chicago, Illinois, under the care of his mother until the age of 7, and Memphis, Tennessee, where he lived with his father from age 7 to 18.

Ean's early influences were shaped by the silver screen, as he watched black and white movies featuring iconic figures such as Lena Horne, Diane Carrol, Dorothy Dandridge, Marilyn Monroe, and Betty Davis. This exposure laid the foundation for his later creative endeavors.

His journey into the world of fashion, modeling, and acting was largely self-taught. Despite his unconventional path, Ean's passion and dedication led him to remarkable early professional experiences. He began his career by modeling in high school before joining the Air Force as an intelligence analyst. After four years of military service, he transitioned to working for NASA as a Hubble Telescope Computer Engineer.

Educationally, Ean is a graduate of the University of Maryland, where he earned a degree in Computer and Information Science. However, his true calling emerged in the world of fashion, where he carved a niche for himself through his unique and self-taught approach.
The defining moments of Ean's professional career include trademarking DC Fashion Week, with a mission to establish Washington as a center of international fashion. His work is characterized by a distinctive approach — he aims to evoke the emotions of a bride on her wedding day, ensuring every woman wearing his designs experiences that same sense of joy.

Among his proudest achievements is the recognition of DC Fashion Week on Forbes' list of Most Successful Regional Fashion Weeks. His designs have graced the red carpet at various prestigious events, including DC Fashion Week and Serbia Fashion Week.

Balancing a thriving professional life with personal commitments, Ean is currently married to his career but is supported by someone special who understands his work ethic.

Looking ahead, Ean has ambitious goals, including securing a title sponsor to expand the brand of DC Fashion Week and securing more boutique placements for Corjor International. Beyond professional success, he aspires to be perceived not just as a fashion designer but also as a Christian, a devoted father, and a noted producer.

Ean Williams, born in St. Louis, has not only made his mark in the fashion industry but has also held roles as a former National Security Agency intelligence analyst, a professional model and actor, and the visionary behind the success of DC Fashion Week — now recognized as the 5th largest-growing fashion week in the U.S. His influence extends beyond the runway, making Ean Williams a true force in the world of fashion and entertainment. Acknowledged by LA Weekly as one of the top entrepreneurs to watch in 2023, and with DC Fashion Week securing a spot on the Forbes List of Most Successful Regional Fashion Weeks at #4, Ean continues to shape the industry with his creativity and vision.

Celebrities and fashionistas alike have adorned Ean's creations, from Fantasia to Omarosa Manigault Newman, Nyle DiMarco, Keith Carlos, Sheryl Lee Ralph, and most recently, Candiace Dillard-Bassett and Tamar Braxton. Ean Williams stands as a testament to the fusion of talent, ambition, and creativity, leaving an indelible mark on the world of fashion.
1. Your journey is impressive, from your early days as a high school model to your current role as the founder of DC Fashion Week. How have these varied experiences shaped your vision of fashion and the entertainment industry?
I use my experience as a model, designer, and modeling school instructor to relate to almost every job position in my organization. These experiences helped shape my career and made me relatable to my staff and supporters. I understand their jobs as I have the experience. Not wanting to be just a jack-of-all-trades and master of none, but a true cognoscenti in fashion.
2. As a self-taught creator, how did you develop your distinctive style as a fashion designer? What specific influences or experiences contributed to the creation of the unique aesthetics of Corjor International and Magnum Underwear?
With Corjor International, I wanted my client to feel luxurious and special. I pay great attention to textures, silhouettes, and fabric quality. For Magnum Underwear, I focus on comfort and a flattering design. I think of my underwear as having the same effect as a push-up bra, but for men's underwear.

3. Your commitment to establishing Washington as a center of international fashion is fascinating. Can you share key moments or challenges you faced in creating DC Fashion Week and how you overcame these obstacles?
DC is home to over 170 embassies (countries) and it makes perfect sense to celebrate fashions from around the world. It is my vision that DC becomes the Olympics of fashion weeks, with representation from each country's top fashion houses. There was very little support for a fashion week in the beginning. I had to fully finance it with my own funding for the first 7 or 8 years before getting any type of real sponsors.
Photographers : Ean Williams - @mr_dcfashionweek &
Damion Miller - @toray101
Model: Geetha Batlanki - @geetabatlanki /
Chestina Coulter /Elexa Stauffer - @lexarose21
Alex Anukem - @alexanukem /
Clothes: Corjor International - @corjorinternational
Makeup/Hair: Josie Faces - @theofficialjosiesface /
Dr Sevin Adrin - @drsevenandco /
Lynette Evans - @glam_incorporated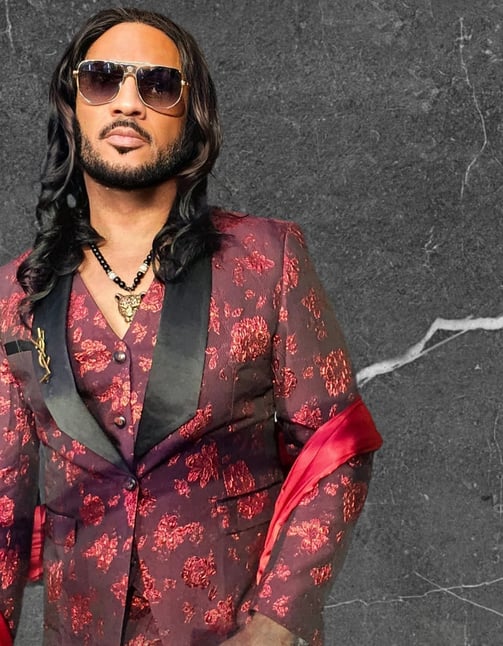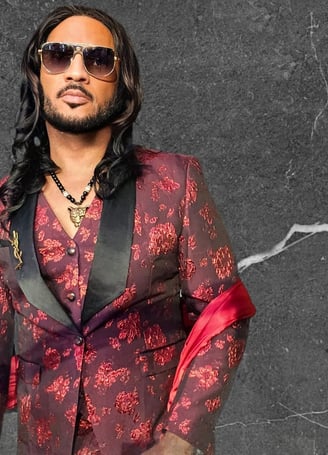 4. As a model, actor, and creator, you have operated in very different fields, from the stage to the intelligence service. How do these varied experiences complement each other in your current professional life?
I have applied the best practices in computer engineering and project management to the design, marketing, and planning process. Computer skills allowed me to use email and website design during a time period when most agencies were using telephones to communicate with their clients
5. The mission of Corjor International is unique, based on the names of your two sons, Corey and Jordan. Can you explain how parenthood has influenced your approach to fashion and artistic creation?
I wanted to leave a legacy behind in case my kids wanted to pursue fashion. Last season we (my sons and & I) collaborated on a streetwear collection. It was a real bonding experience. Today my sons view Corjor as a respected red-carpet brand and they are happy to share with friends how their namesake is the brand. I always wanted diversity and representation with Corjor International and it is reflected in our editorials and on the runway.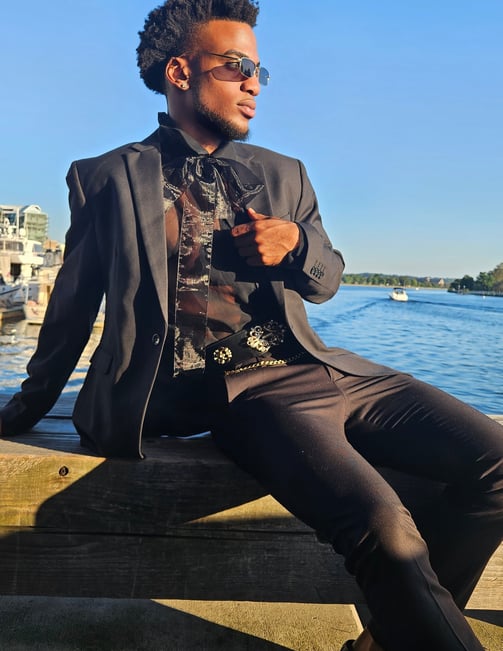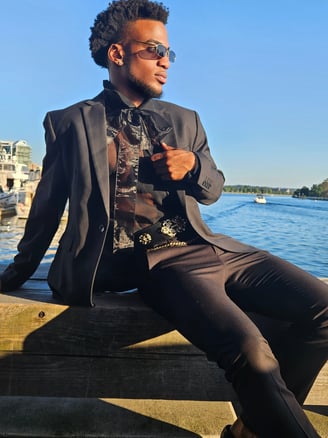 6. Your presence on LA Weekly's list of entrepreneurs to watch in 2023 is outstanding. What key factors do you believe have contributed to this success and the notable growth of DC Fashion Week?

I am happy to say that word of mouth is our best marketing tool. Most of our referrals come from testimonials of our clients. I know that in real estate terms, location, location, location plays a great part in our success. This past fashion week season is our apogee, which makes me so appreciative of the journey and to receive industry recognition for our hard work.
7. Having worked both for NASA as a computer engineer and in the fashion industry, how do you navigate between these seemingly disparate worlds, and how do these complementary skills manifest in your current work?
I hated my initial career path, but it was a way to provide a good life for my family, and job demand was high. I never forgot my passion but treated it as a part-time hobby, hoping one day it could sustain my lifestyle. A book (Rich Dad, Poor Dad) helped me navigate the two and eventually convinced me to leave the IT field altogether.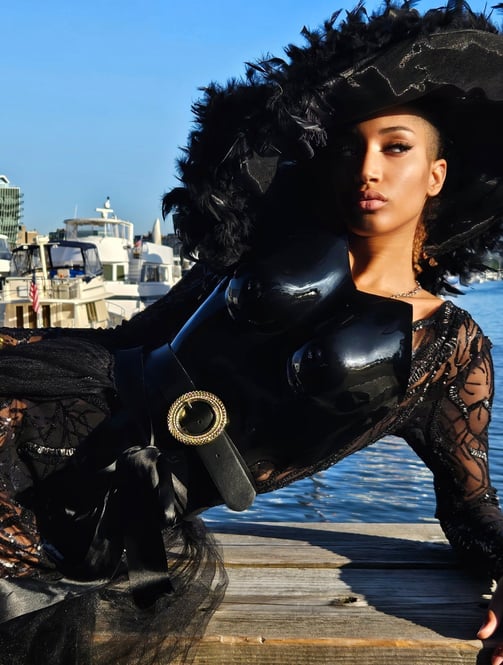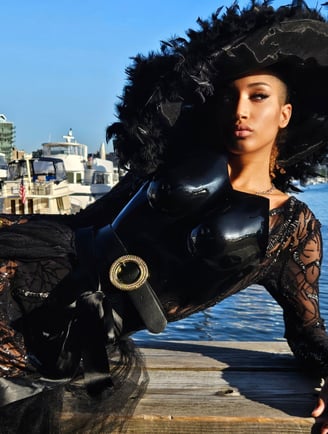 8. Your emotional approach to design, aiming to capture the joy felt by a bride on her wedding day, is poignant. How do you apply this philosophy to your creations and design process?
For a lot of women, their prom dress or wedding dress is their first exposure to a custom fit and design. I wanted to create an off-the-rack experience with a custom-fit emotion. My clients are very special to me, and it is both the emotions they feel in a custom Corjor International gown that make them repeat customers.
9. As the founder of DC Fashion Week, you have contributed to making it one of the most successful regional fashion weeks in the U.S. What are your future plans to expand further the influence of DC Fashion Week and the Corjor International brand?
Also, to have more countries partake in fashion week and also stimulate the creative economy in DC. We seek to have more event partners that share the vision of global success headquartered here in the nation's capital. I don't have a plan to mass produce Corjor International but keep it a made-to-order brand for a particular clientele.

10. You mentioned your inclusion in the Forbes list of Most Successful Regional Fashion Weeks. How has this recognition impacted your career, and what does it mean to you as a fashion designer and entrepreneur?
It is a new recognition by the industry's top publication on success metrics. It has really made a difference to brands that are now attracted to the platform. It gave us more credibility and recognition in fashion.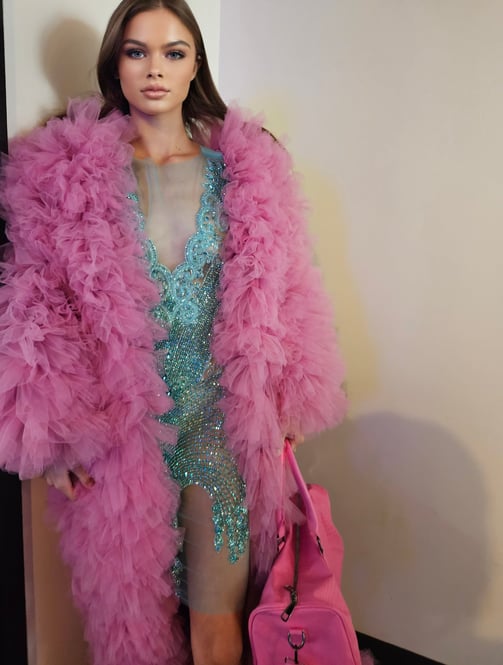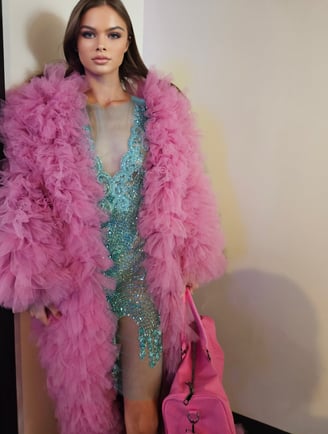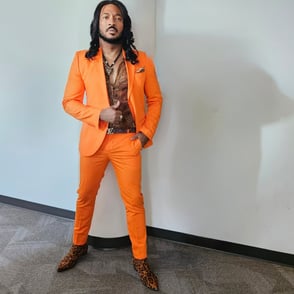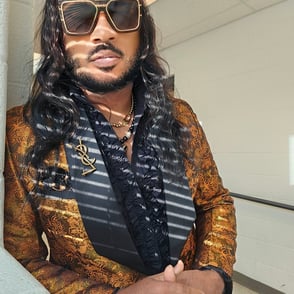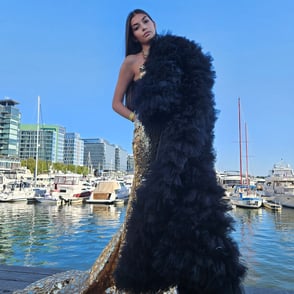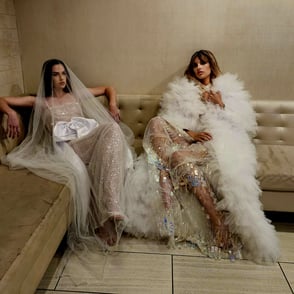 We have made quality our habit. It's not something that we just strive for – we live by this principle every day.