A Multifaceted Artist and International Sensation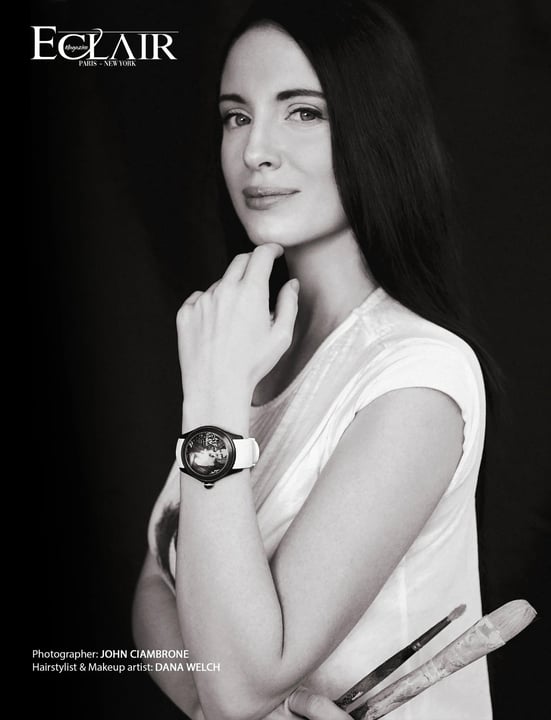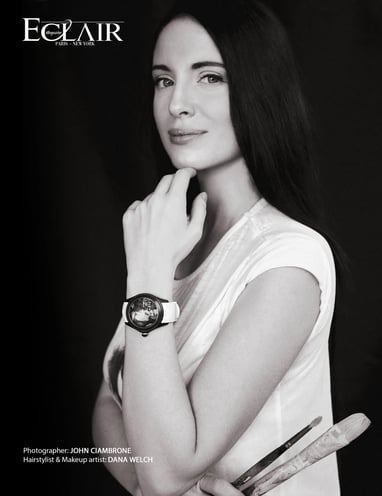 1- You are a renowned painter, having had the opportunity to paint for notable celebrities such as the Kardashians, Celine Dion, Mohamed Ali, and more. How did you react when these esteemed artists reached out to you? And which artist left the greatest impression on you, and why?
Being approached by both famous celebrities and everyday individuals who appreciate my art is always an exciting and validating experience. It's hard for me to pinpoint a single artist who left the greatest impression because they all showed genuine interest and appreciation for my work. To put it simply, I would have to say that each of them left a lasting impression on me.
2- Can you provide more details about the project you undertook for Mohamed Ali? When was this project completed?
The project involving Mohamed Ali was truly special and happened unexpectedly and swiftly. In 2016, the 5th Street Gym in South Beach, where Ali used to train in the 60s, was being relaunched. At that time, a close friend of mine, who was working on a book about boxing history, suggested the idea of offering Ali a portrait. My friend connected us with Ali's team, who loved the idea, and from there, everything fell into place. The project was completed in 2016, coinciding with the gym's relaunch.
3- At what age did you start painting?
I began sketching and drawing at a young age, but it was during my teenage years that I became serious about painting. My first complete collection was created in my early twenties.
4- Despite the challenges posed by the Covid pandemic, do you have any upcoming film or other projects in the works?
Absolutely! While adapting to the new safety measures and guidelines, I have managed to stay busy with various projects. Most recently, I completed a suspense thriller titled "The Lurking Fear," which is scheduled for release next year. Additionally, I worked on a film called "Sorority Secrets," which is set to air on the Lifetime channel. I also have a prominent role as the Mobking's wife in the highly successful web series "The Mobking," and we are currently filming the feature film adaptation. Lastly, I am thrilled to be part of the upcoming TV series "Paper Empire" alongside esteemed actors Robert Davi, Kelsey Grammer, Denise Richards, and Wesley Snipes, among others. The series is set to be released in 2022.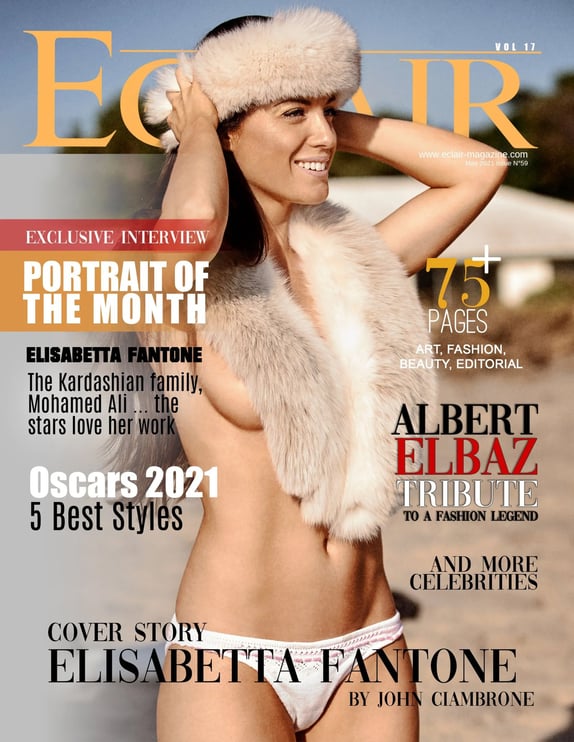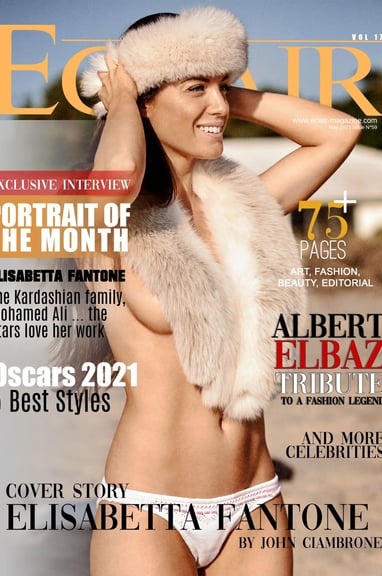 Elisabetta Fantone is an internationally recognized Canadian artist, known for her exceptional talent and diverse artistic endeavors. With a career spanning various mediums, she has garnered worldwide acclaim for her remarkable achievements.
One of Elisabetta's notable accomplishments is her prowess as a painter, having had the privilege of creating captivating artworks for renowned figures such as Mohamed Ali, Céline Dion, and the Kardashian family, among many others. Her work has been showcased in esteemed art galleries, with Miami's vibrant art district of Wynwood being one of the prestigious locations that proudly displays her striking hand-painted murals. Elisabetta's art pieces, known for their vibrant colors and polite controversy, have found their way into the collections of esteemed individuals and private collectors worldwide.
Beyond her accomplishments in the visual arts, Elisabetta has made her mark in the entertainment industry. Her television debut came in 2006, when she captivated audiences as the breakout star of Loft Story, the Canadian version of Big Brother. Since then, she has showcased her talent in over thirty television and movie projects, including appearances in popular shows like Blue Mountain State, The Glades, and Tim Burton's Big Eyes, where she shared the screen with acclaimed actors such as Amy Adams and Christoph Waltz. Elisabetta's recent roles include being a coach on the groundbreaking Quebec reality TV show XOXO, portraying the Mobking's wife on the internet sensation The MobKing, and holding a principal role in the upcoming television series Paper Empire, alongside Denise Richards, Robert Davi, Kelsey Grammer, and Wesley Snipes. Fans can also anticipate her return to the big screen in 2021 with the lead role in The Lurking Fear, a chilling horror film set in an abandoned insane asylum.
Elisabetta's talents extend beyond her artistic pursuits, as she has collaborated with a multitude of high-end brands and designers. Her ventures have included creating watch designs for the exclusive Swiss watchmaker CORUM, launching her own wallpaper collection, collaborating with renowned fashion designer Marie Saint-Pierre to design a collection of dresses, branding two vodka bottles, and even contributing to the redesign of the world-famous National Hotel in South Beach, which features a suite bearing her name.
With an impressive portfolio of projects already accomplished and many more on the horizon, Elisabetta Fantone's star continues to rise. Her boundless creativity, talent, and entrepreneurial spirit ensure that she will remain a prominent figure in the arts and entertainment industry for years to come.
EXCLUSIVE INTERVIEW
By Guillaume Jean Lefebvre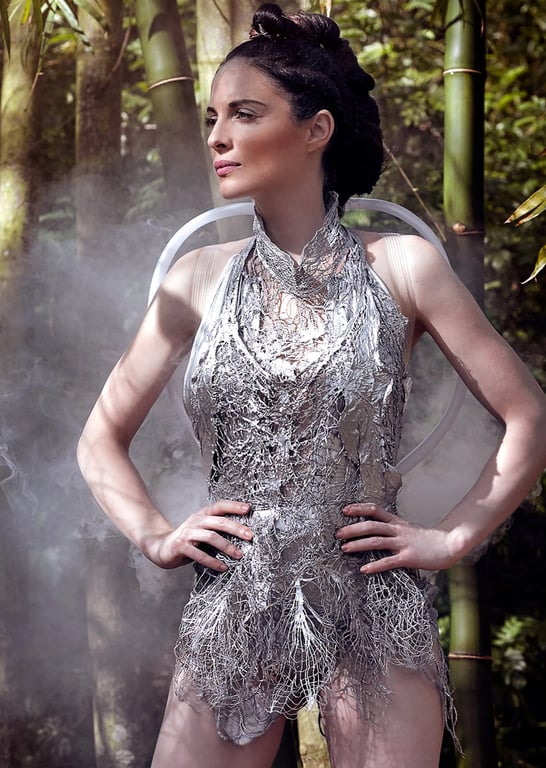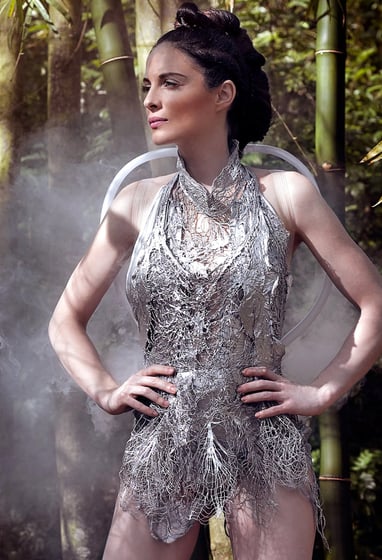 Model: Elisabetta Fantone
Photographer: John Ciambrone
Hairstylist: Lauren Massaro
Makeup Artist: Lauren Massaro
5- How did you become interested in fashion?
My fascination with fashion has been present from a young age. In fact, one of my early jobs was as a designer for a prominent company in the fashion district of Montreal. Later on, when I was cast in Loft Story, the Canadian version of Big Brother at the time, I consistently showcased my sense of style in each episode. The media labeled me as a fashionista, a label that has stuck with me to this day.
6- You are a versatile artist and an ambitious businesswoman, and it seems like everything falls into place for you. Are there still dreams you want to fulfill?
While it may appear that everything effortlessly falls into place, I assure you that I have encountered my fair share of failures, setbacks, and disappointments. People often only see the end results without realizing the obstacles and hardships I had to overcome to achieve my goals. My accomplishments have come through hard work, determination, sweat, and tears. As for my dreams, of course, I still have them. Life would be empty without dreams. The key is to never give up and always persevere. Instead of discussing my dreams here, I prefer to let you witness as I turn them into reality.
7- Reality TV is a unique world, with many young people participating in hopes of becoming sudden and often short-lived celebrities. What advice would you give to young individuals who aspire to take part in a reality TV show?
Having been part of two reality shows that aired during different eras, I've witnessed the evolution of the genre. When I participated in my first reality show in 2006, it was still a novelty for both participants and production. However, the landscape has changed significantly, and many so-called reality shows are now scripted. With an abundance of shows, the genre has somewhat lost its magic. While I was fortunate enough to leverage my fame to open doors in acting and art, most contestants end up with limited opportunities once the cameras stop rolling. My advice to anyone considering participating in a reality show is to have a backup plan.
8- Finally, as the flagship question of Eclair Magazine, which we always ask at the end of our interviews: If you could give advice to your younger self, what would it be?
We are all born with dreams and talents that can slowly fade as we enter the educational system. In my case, I always knew that I wanted to pursue a career in the arts. For others, my advice would be to rediscover your dreams and talents and wholeheartedly pursue them.
We have made quality our habit. It's not something that we just strive for – we live by this principle every day.