The star actor is the son of Kerry Washington in the new Hulu series
"UnPrisoned"
Conducted by
Guillaume Jean Lefebvre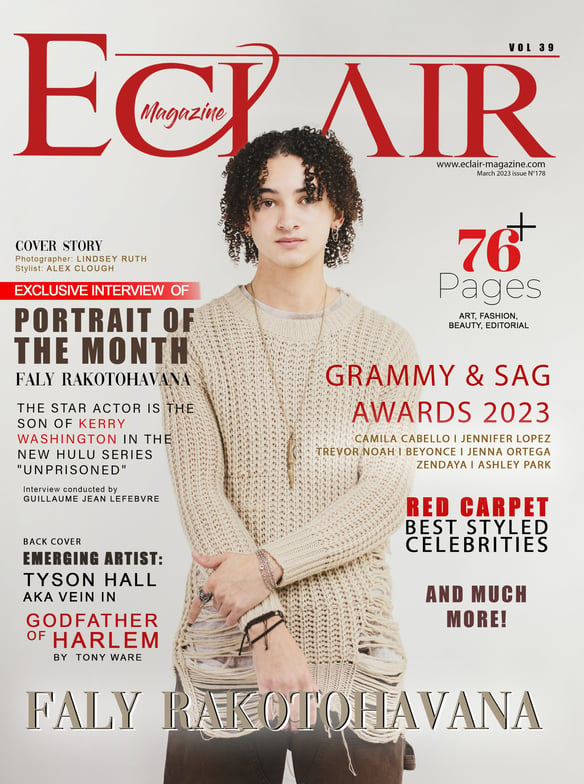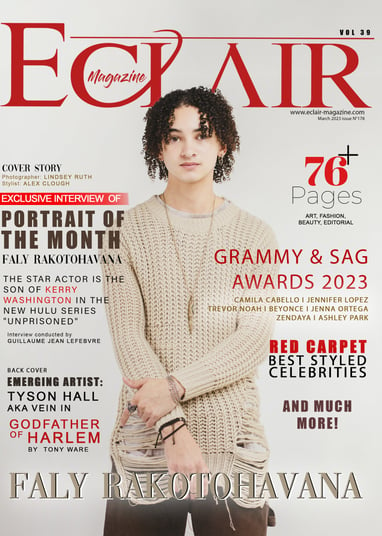 1. Can you introduce yourself for those who might not be familiar with you?
My name is Faly Rakotohavana. Pronounced Fal-ee. Don't even worry about the last name, I still struggle with it, to be honest. If you want to give it a shot, it is pronounced Ra-koo-too-ha-va-na.
2. You play Kerry Washington's son in the upcoming Hulu series "UnPrisoned". Can you tell us more about the series?
UnPrisoned is so much fun. It is such a feel-good show with the most lovable characters. It'll make you laugh, cry, scream... it does it all! I had such a great time filming and being creative with such an amazing team. I am beyond excited that people are finally going to be able to watch it on March 10th.
3. What do you like most about your character in "UnPrisoned"?
One of the things I love about Finn is how lowkey he is. He's super chill and very observant. I try to be that way in my real life, so getting to play a character like that was a lot of fun.
4. How was the filming with the other actors, and especially with your on-screen mother, Kerry Washington?
It was a blessing, one of the greatest blessings that has ever happened to me! The chemistry was everything I hoped it would be. I've never really had a TV set family, and I could not be happier to say that is exactly what the UnPrisoned cast was for me.
'' I've never really had a TV set family, and I could not be happier to say that is exactly what the UnPrisoned cast was for me."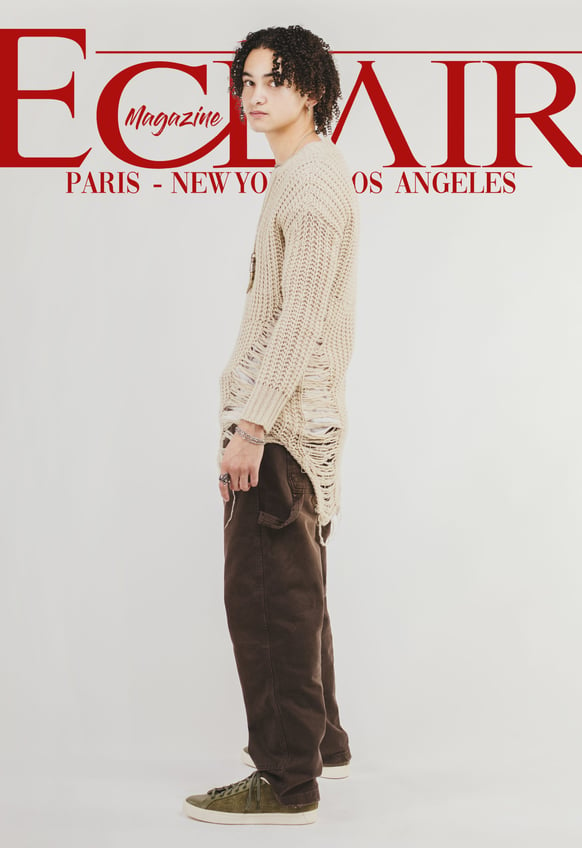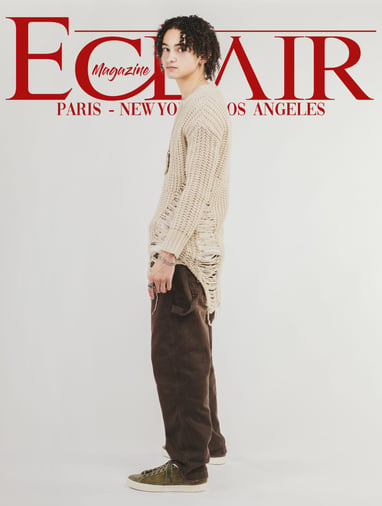 Portrait Of The Month ( March 2023)
5. How did your desire to become an actor come about? How did you get your start, and what other projects can our readers see you in?
I have always had a passion for working in the entertainment industry. I can't remember a point in my life where I didn't dream of being an actor. I started pursuing acting more professionally after attending a camp in Los Angeles called CGTV, which helped me get my agent and manager. If you want to check out other projects I have been involved in, you can see me in Raven's Home, Secret Society of Second Born Royals, The Mick, and an episode of Nicky, Ricky, Dicky, and Dawn. Good luck finding that one!
6. You have acted in many series and films. What was the most memorable shoot and why?
Choosing the most memorable shoot is a tough one, but it would probably be a tie between UnPrisoned and Crickets Requiem. Crickets Requiem is a film I worked on in the beginning of 2022, which was filmed in Oklahoma. It was memorable because it was my first time working out of state and being on my own. As for UnPrisoned, the experience was amazing due to the great team and the bonds we formed during filming.
7. Can you tell us more about your background? Where do you come from? What values have you been taught that are most important to you in your life?
I was born in the city of Antananarivo, Madagascar, and I lived there for around six years before moving to the United States. After that, I moved around quite a bit, from Phoenix, Arizona, to Midland, Texas, and finally to Los Angeles over a span of ten years. Through all the moving and experiencing different places and people, I learned the importance of being open-minded. It can be challenging to see things from different perspectives, but the willingness to do so opens up your life in so many ways. You start to notice things you may have overlooked before.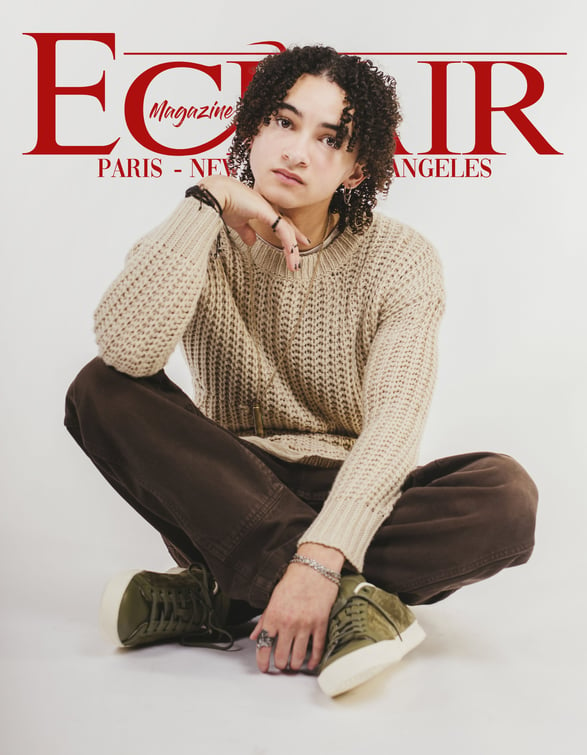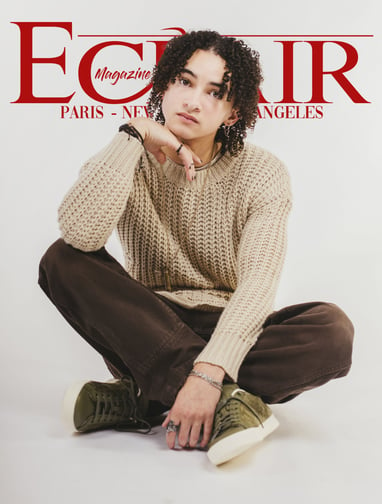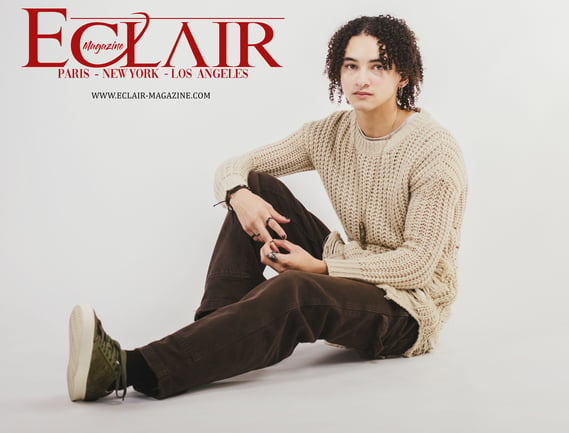 8. Although you were very young, what was the experience like integrating into the United States when you left Madagascar?
To be honest, as a young child, I didn't fully grasp the challenges of integrating into a new country like the United States when I left Madagascar. At that age, I was just going along with whatever was happening. It was my parents who faced the major adjustments and difficulties. They worked hard to provide for us, ensuring we had a roof over our heads and food on the table. Their perseverance and dedication have always inspired me greatly.
9. Have you been supported in your career choice by your family?
I am incredibly fortunate to have the unwavering support of my family in my career choice. They have been there for me every step of the way, pushing me to pursue my dreams, inspiring me to reach for the stars, and providing the support and encouragement I needed. I honestly owe a great deal of my success to their love and support.
10. You presented at the Movie Guide Awards on February 10th. How was this experience for you, and when will the ceremony be broadcast and on which channel?
Presenting at the Movie Guide Awards was an incredible experience for me. I must admit I was quite nervous at first, but once I settled into the moment, it was truly amazing. The energy, the excitement, and being surrounded by so many talented individuals was a memorable experience. The ceremony was aired on February 26th on UPtv, allowing viewers to catch all the highlights and celebrate the best in faith and family-friendly entertainment.
11. What is your dream today? Which great actor would you like to star in a movie with and why?
My current dream is to have the opportunity to work on a feature film that reaches a wide audience and makes a lasting impact. It would be an incredible experience to share the screen with an actor like Denzel Washington. His talent, versatility, and ability to captivate audiences are truly inspiring. Collaborating with him would not only be a tremendous learning experience but also a dream come true.
12. Do you have other projects in progress? If so, can you tell us more about them?
Yes, I have another project in progress called "Crickets Requiem." It's an independent film that holds a special place in my heart. The film revolves around a family's journey and their fight against cancer. The cast is filled with phenomenal actors, the visuals are stunning, and the story is deeply moving. While we don't have a release date yet, I'm hopeful that it will be shared with audiences in the near future.
13. You are still very young, however, if you had one piece of advice to give to your younger self, what would it be?
If I could give one piece of advice to my younger self, it would be to embrace every opportunity that comes your way and believe in yourself wholeheartedly. Trust your instincts, stay focused on your goals, and never be afraid to take risks. The journey may not always be easy, but perseverance and self-belief will carry you far. And don't forget to enjoy the ride along the way.
Thank you!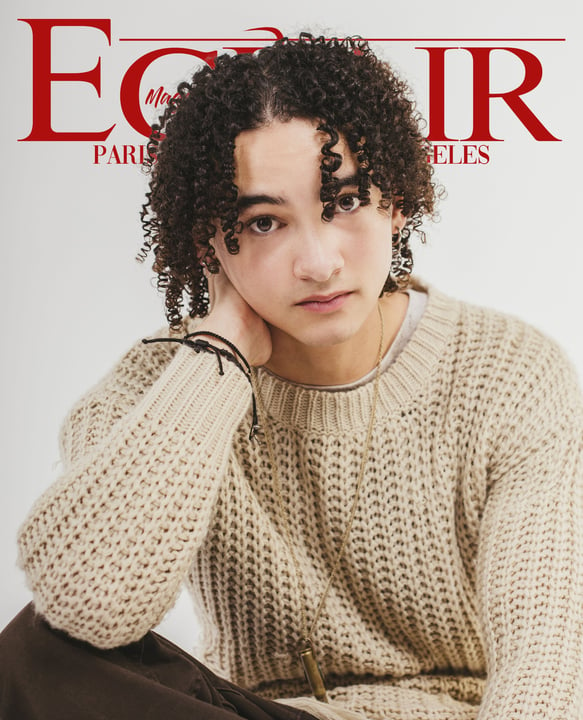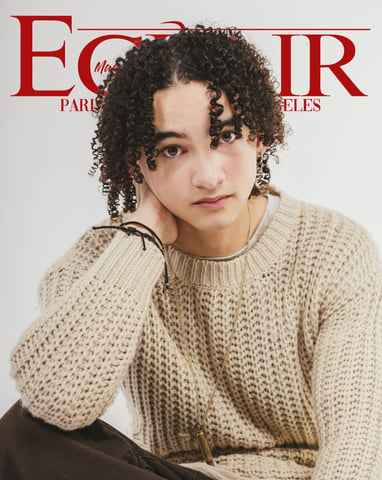 Actor: Faly Rakotohavana - @falysbored._16 I Photographer: Lindsey Ruth - @lindsphoto I
We have made quality our habit. It's not something that we just strive for – we live by this principle every day.