Conducted by
Guillaume Jean Lefebvre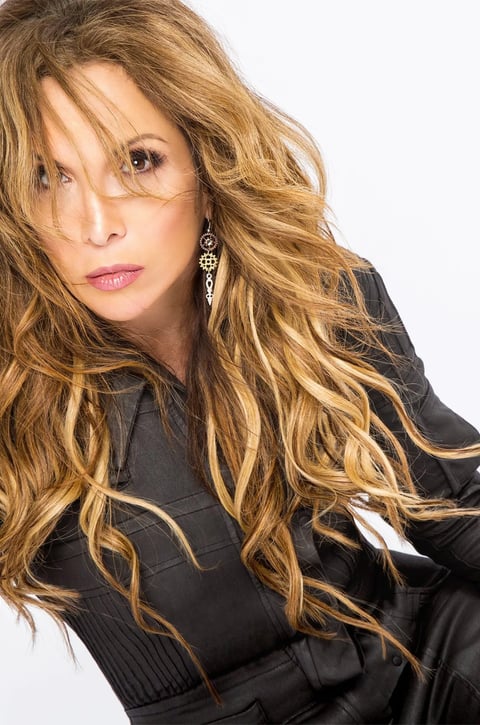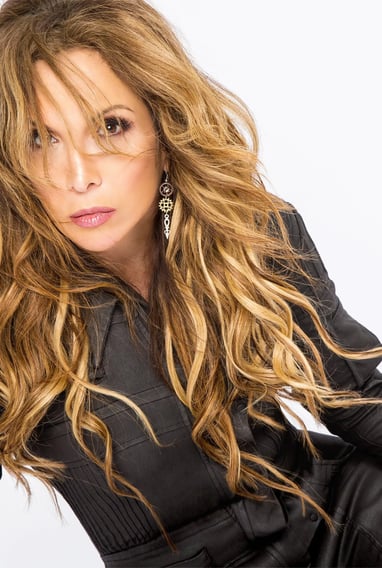 1- Although you are a great French artist, can you introduce yourself to our readers who do not know you?
Coming from a very modest background, I started singing at the age of 15 to earn a living success that came 10 years later. A duo with my friends Andrea Bocelli and Laura Pausini, performer of the original role of Esmeralda in the musical "Notre Dame de Paris" for 3 years. I have accumulated a lot of memories and rewards... I sing in 10 languages ​​and I had the pleasure of performing in many countries !!! For a few years, I have been a judge for "France got Talent" and I have also written 2 successful slimming cookbooks because cooking is one of my other passions. I am a convinced Weight Watchers muse after losing weight after long cortisone treatment! Soon I will start a big tour and celebrate my 25 years of career.

2- You made yourself known in France 24 years ago, during a musical show where you played the main role of Esmeralda, in the play "La Belle de Notre Dame." This experience changed your life and made you known to the general public.
What do you remember from this past experience? What did you learn as a young artist?
This experience was wonderful from an artistic and human point of view.
I signed on for 3 months without knowing the success that awaited us, and this whirlwind took me 3 years!!! Our human relationships were a plus in this show; we were attached to each other.
I organized brunches and pajama parties at my place where we laughed a lot. The pace was intense, but I loved this adventure.

3- During your career you have sold millions of copies of your songs, almost 3 million sales of your albums if our figures are correct. You have won numerous various awards, and sung in duets with the greatest artist in France.
What do you think is the reason your albums have been so successful? What is the key to a good album for you? What are your inspirations?
Ah ha ha! More than 11 million copies sold in total but no I don't have the secret of success!
Some of my songs were less successful so I stay humble but one thing is important: Stay authentic, stay true and sincere. I have done this career for love, not only to receive that love but also to give a lot. Giving is more wonderful than receiving. For so many years the public has been following me and we share great tenderness. I know the first names of the most faithful and the road traveled, it is very beautiful. I am what they call a real popular singer. My audience brings together all ages, all origins and all social classes. That's what I love: music erases our differences to bring us together
Hélène Ségara is undeniably one of the most beloved and talented voices in France. With over 11 million albums sold, she has established herself as a powerhouse in the music industry.
Not only is Hélène Ségara gifted with an incredible voice, but she also possesses a big heart. Throughout her 24-year career, she has been actively involved in supporting various charitable causes, including the protection of endangered animals, helping sick children, and raising awareness about AIDS. She utilizes her art as a platform to make a positive impact and help those in need.
With Italian and Armenian origins, Hélène Ségara's multicultural background enriches her music. Her captivating voice and delicate melodies have the power to transport listeners around the world. Impressively, she can sing in 10 different languages, showcasing her versatility and international appeal.
As a passionate and committed artist, Hélène Ségara touches hearts with her poignant lyrics, addressing important social issues. Her latest single, "Plus jamais" (Never again), sheds light on the issue of violence against women, a cause that holds great significance for her. Her vocal prowess adds a powerful element to her music, often evoking strong emotions and giving listeners goosebumps.
In an exclusive interview with Eclair Magazine, delve deeper into the world of this remarkable woman. Discover more about her ongoing and upcoming projects, including the release of her new album. Furthermore, learn about her current role as a judge on the highly publicized television show "France's Got Talent."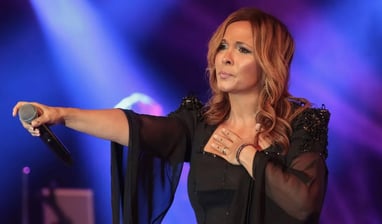 Portrait Of The Month ( Dec 2020)
4- You have participated in a lot of charity work since the beginning of your career, associations against AIDS, for the destitute, for the protection of elephants in Asia, threatened with extinction, and also for humanitarian projects in Armenia. Do you still participate in humanitarian projects or charitable associations? If yes, which ones? If you were invited to participate in an association gala in the United States, would you be interested?
Yes, of course. I am a sponsor of more than 20 associations. Some have taken me to the desert or the jungle for encounters that I will never forget. I have always been more focused on helping children and animal welfare. Every year, I sell my stage clothes for the benefit of the SPA animal protection society. Having suffered from serious eye problems for several years, I also raise funds to finance research at the World Vision Institute with Professor Sahel. This year, I raised funds for medical staff at Debré Hospital in Paris. After all their devotion, they deserve our support. I have also sung for The American Red Cross in Los Angeles, etc., etc.
In short, it is a joy to be able to make oneself so useful for actions that are so close to my heart.
5- What experiences have affected you the most? And why?
No cause is less important to me, but I think the experiences with sick children remain the most striking. Some trips to very poor countries such as Laos or Madagascar as well.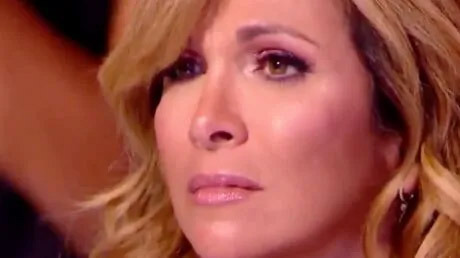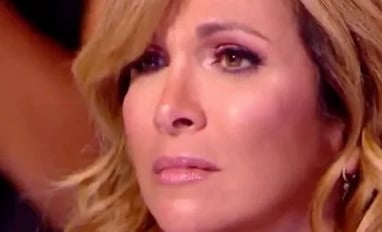 Hélène Ségara is an incredibly popular artist in France, having sold over 11 million albums. Her mesmerizing voice has captivated audiences and earned her a special place in the hearts of many fans.
" I started singing at the age of 15 to earn a living
success that came 10 years later."
8- What would be your advice to young artists today who wish to break into their art? And especially, your advice to continue? Do you think it is easier or harder to become known today than when you started your career?
My advice to young artists today is to stay true to themselves, to believe in their talent, and to work hard. It's important to be passionate about what you do and to never give up, even when faced with challenges or setbacks. The road to success is not always easy, but perseverance and dedication can make a difference.
As for whether it is easier or harder to become known today compared to when I started my career, I believe it is a mixed bag. On one hand, technology and social media have provided new platforms and opportunities for artists to showcase their work and gain visibility. On the other hand, there is also a lot more competition and noise in the industry, making it harder to stand out. It's important for artists to find their own unique voice and approach in order to make a lasting impact.
9- Do you have other projects in progress? If so, what are they? Can you tell us more about them?
I have several projects in progress. My new album, "KARMA," will be released in 2021. It is a very personal and important project to me, as it reflects my own journey and experiences. Alongside the album, I will be embarking on a grand tour. Additionally, I have been speaking at conferences on the topics of positive thinking and the strength of the mind, which has inspired me to work on a book on the same subject. Although it is not yet finished, I am excited about the writing process. I have also received proposals for theater, other TV shows, and fiction projects. Life is full of possibilities, and I love taking on new ventures, even with a busy schedule. There's always something to look forward to!
10 - Did COVID-19 have a profound impact on your projects? How did you react?
Certainly, COVID-19 had a significant impact on my projects. I had to cancel concerts and a new TV show that was planned with 10 episodes. It was a challenging time, but in the grand scheme of things, how can I complain when I see the hardships that so many people have faced due to this virus?
11- We're shifting from the artistic field to a more political question. Did you follow the eventful American election?
To be honest, I'm not a fan of politics. I have encountered and interacted with several heads of state, who were intelligent and bright individuals. However, none of them have given me hope for significant change in our world. My album "Karma" was somewhat prophetic, filled with observations and predictions about what we might do with this world.
I hope that human consciousness will evolve towards more light and solidarity.
12- We conclude this interview with a question that we ask all our artists. If you had any advice for the young girl that you once were, what would it be?
Dreams are the greatest treasures one can have. However, you still need to fight for them and believe in yourself. Have faith in others and in love. This is your nature, and by following this path, no matter the challenges you face, your journey will remain illuminated.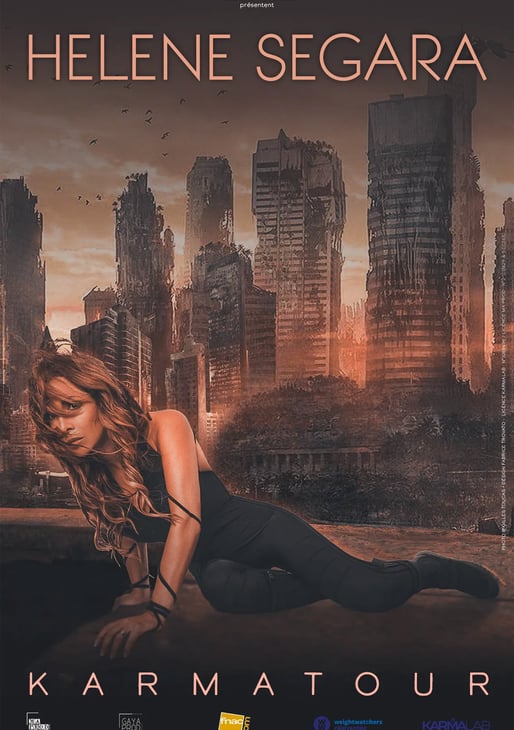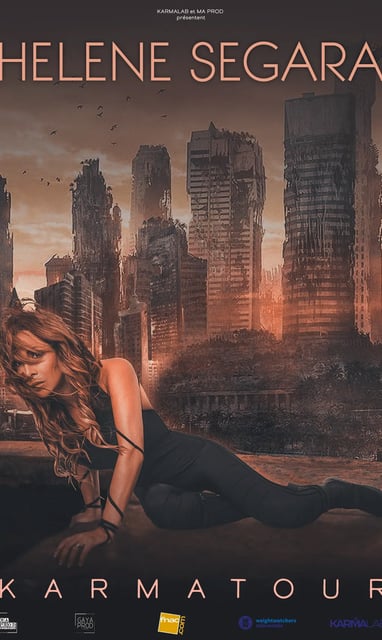 6 - You are currently a judge in the French version of "American got Talent". Can you tell us more about it? How long have you been sworn on this show? Do you have any interesting anecdotes to tell us about participants who has stood out to you during the filming in positive or negative way ? Or with the other judges?
It's been 5 years that I am judge on this tv show. I love this popular show where you go from laughter to tears. Some of our talents move me a lot. I will never be a jaded woman, I continue to marvel at everything!
Last year a dancing couple Dakota and Nadia performed a poignant choreography about domestic violence. Their performance had 250 million views and went around the world. I had promised them a collaboration and I kept my word. They are the two protagonists of the music video for my new song "more ever" for the album "Karma" coming in 2021.
7 - Without questioning your judgment and your integrity, have you ever had to deal with extremely talented candidates whom you appreciated but endowed with extremely negative and / or pretentious behavior that it disappointed you, who make you hesitate, for give a favorable opinion? Or the opposite, adorable people but with uncertain talent that you would still like to help? How do you react in this situation?
Yes it sometimes happens that we meet more fragile or more pretentious candidates. Obviously, sympathy capital also sometimes plays a role in our judgment but the real talent is undeniable. When we meet 1 great talent: The 4 judges are unanimous. I always try to say what I think but with delicacy and if I think the pretentiousness of a candidate can close doors on him, I try to talk to him about it.
Video edited by Eclair Magazine & @Picby_GJL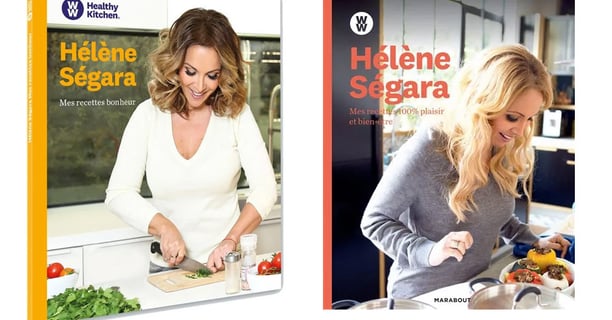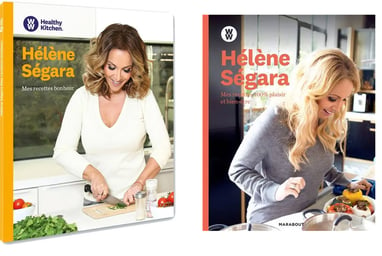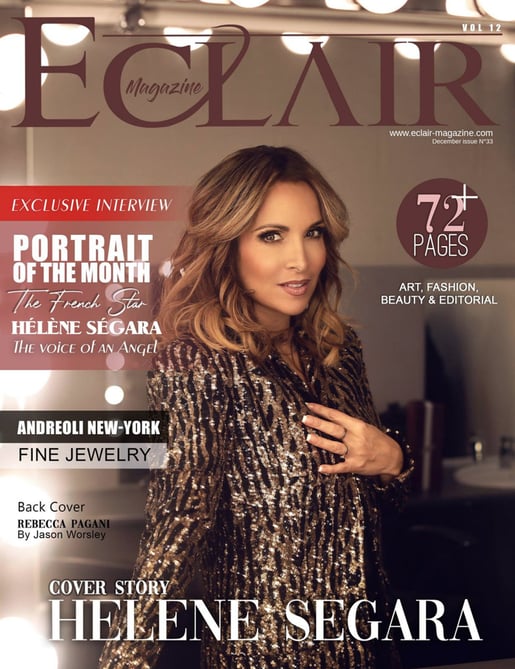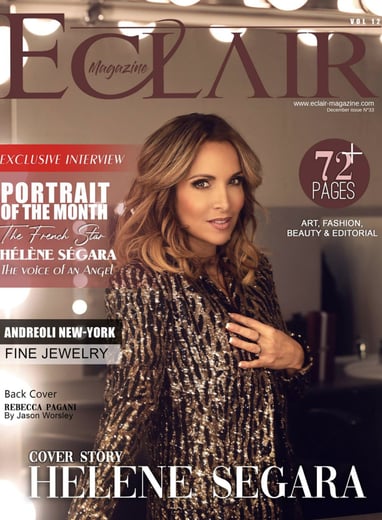 We have made quality our habit. It's not something that we just strive for – we live by this principle every day.