A Journey of Resilience and Entrepreneurial Success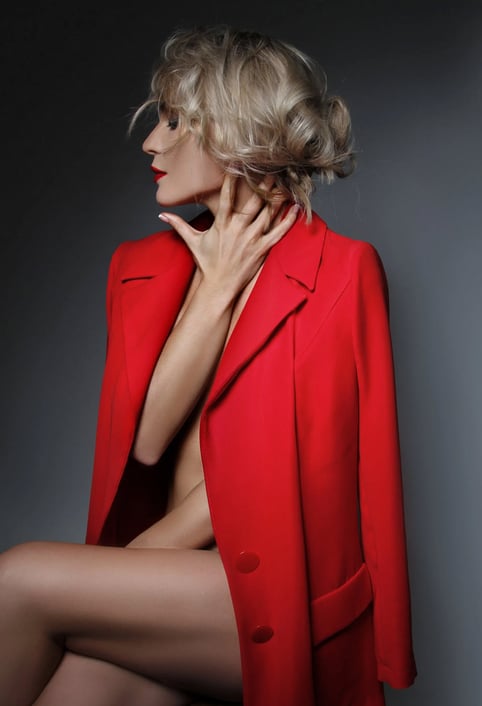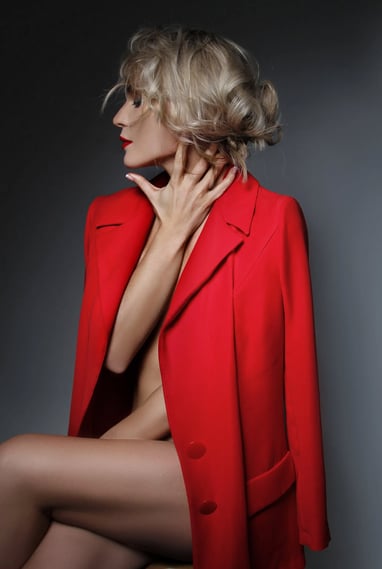 1 - Hello Iryna, could you please introduce yourself, tell us where you're from, and what you do for a living?
Hello! My name is Iryna Velichi, and I recently turned 33, which I believe is an amazing age. I hail from the beautiful country of Ukraine, although I was born in Siberia, Russia. For the past decade, I have been the owner of a prestigious luxury travel company that held a prominent position in the Ukrainian market. We were dedicated to providing top-quality services in the private segment, striving to fulfill the diverse needs of our discerning clients. Currently, I am the co-owner of a marketing and digital media agency called "Black SmM." Additionally, I have a passion for coaching in nutrition and wellness. I am currently involved in two significant projects in this field, constantly growing and enhancing my skills. Both of these endeavors allow me to generate income and lead a fulfilling life of comfort, pursuing my passions.
2 - What has been your most significant achievement as a nutritionist?
My most significant achievement as a nutritionist is the transformation of my own mindset. I have attained stability and consistency, recognizing the importance of personal experience in helping others. By undergoing my own journey, I have gained valuable insights that I share through my Instagram blog. I inspire hundreds of followers to adopt a positive and healthy mindset. I am particularly proud of three incredible success stories in which individuals recovered from serious and life-threatening illnesses after changing their mindset and embracing a healthier lifestyle. Witnessing these transformations solidified my belief in my ability to positively impact people's lives. I aspire to further develop in this direction and build a stellar career as a nutritionist.
3 - As a fashion magazine, featuring a nutritionist may appear unconventional to our readers. Could you explain the connection you have with fashion and the significance of nutrition in this industry?
Fashion serves as a tremendous source of inspiration for me. I frequently participate in photo shoots as a model, and in my personal life, I am surrounded by individuals involved in the fashion industry. Attending events like New York Fashion Week, where I have the opportunity to wear designer clothing and collaborate with esteemed photographers and professionals, breathes new life into my daily routine. During photo shoots, I am always curious about the lives, interests, priorities, and goals of other models. While I have met incredible, intelligent, and well-educated models, it became apparent that many of them struggled with skin and digestive issues, likely due to their demanding lifestyles. Balancing their health and adopting a healthier way of living proved challenging amidst their hectic schedules.
To me, true beauty emanates from within—a sense of happiness, harmony, and inner health reflected in a person's eyes. Achieving this goes beyond glamorous magazine spreads. It hinges on leading a healthy lifestyle, consuming natural antioxidants from fruits and vegetables, and reaping the benefits of exercise-induced endorphins. To capture genuinely stunning visuals, we must nurture our physical and spiritual well-being, embracing our feminine, delicate nature. Ultimately, beauty transcends the pages of magazines, and it is intrinsically linked to our overall health and well-being.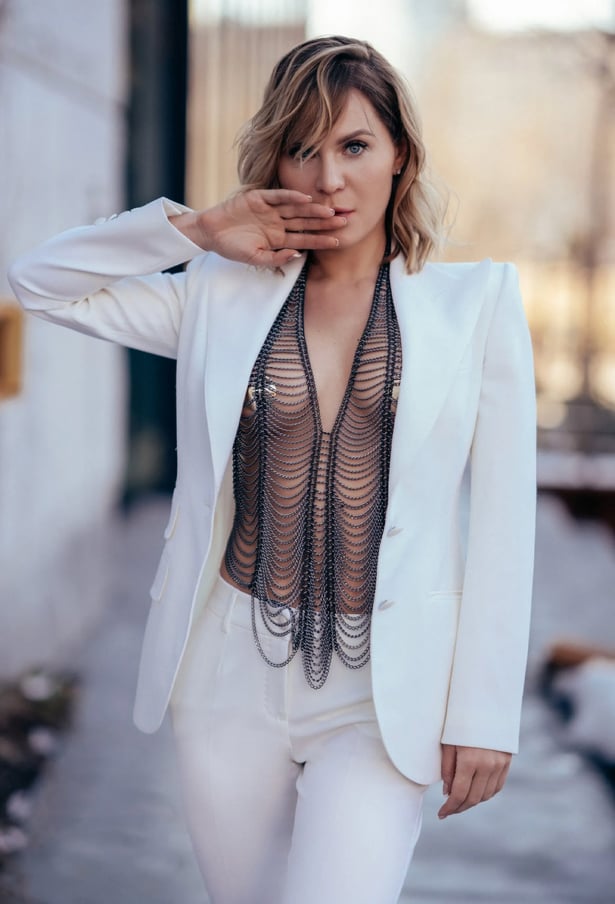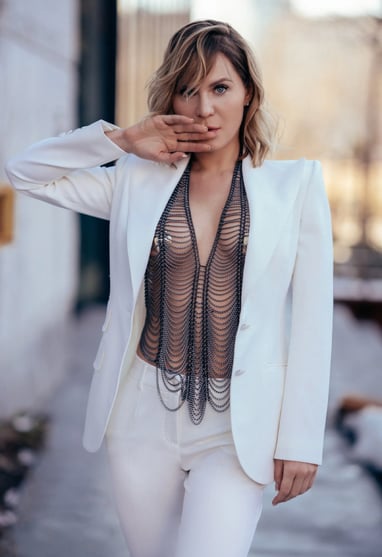 In the bustling streets of America, Iryna Velichi stands tall as a remarkable businesswoman, fueled by unwavering determination and the unwavering support of her family. Hailing from Ukraine, Iryna embarked on a life-changing adventure at the tender age of 19, leaving her homeland behind to seek new horizons in the vibrant city of New York. "When I first set foot in this foreign land with a Work & Travel visa, I found myself immersed in an entirely new world on the other side of the globe," she reflects.
Iryna's initial days in New York were marked by humble beginnings, as she courageously took on various odd jobs to make ends meet. From waitressing to cashiering, and even working in a theme park, she embraced every opportunity that came her way. However, it was her indomitable spirit and innate entrepreneurial drive that propelled her towards a path of unparalleled success.
Eager to delve deeper into the captivating journey of this young businesswoman, Eclair Magazine seized the opportunity to sit down with Iryna Velichi for an exclusive interview. As we delve into her remarkable story, join us in uncovering the secrets behind her ascent to prominence and the invaluable lessons she has learned along the way.

Prepare to be inspired as we explore the mind of a visionary, the challenges she has overcome, and the triumphs she has achieved. Join us as Eclair Magazine presents an intimate conversation with Iryna Velichi, where she candidly shares her experiences, wisdom, and insights that have shaped her into the successful entrepreneur she is today.
Stay tuned for an engaging and enlightening interview that will undoubtedly leave you inspired and motivated to chase your own dreams.
4- What motivated you to choose nutrition and healthy life coaching as your new area of focus?
Well, they say that coincidences are often not mere coincidences. One day, while listening to an audiobook on healthy nutrition and lifestyle, I discovered that the author had graduated from the Integrative Institute of NY. Intrigued, I decided to look it up, and it immediately resonated with me. I've always been someone who follows their passions, so I asked myself if this was genuinely what I desired. Being honest with myself, I realized that I had already been leading a healthy lifestyle for several years. I've always been fond of sports, enjoying activities like morning jogs, tennis, and even participating in professional gymnastics during my childhood. Consequently, just two months later, I enrolled as a student and embarked on my journey of studying nutrition with unwavering passion.
With my extensive life experience, positive spirit, and sociable nature, I possess the qualities necessary to be an effective Healthy Life Coach. Moreover, in today's era of fast-paced living and the prevalence of unhealthy habits, it is crucial to prioritize our well-being and inspire our friends and others to become the best versions of themselves. My background in client-oriented psychotherapy will also contribute to maintaining a positive mindset.
Additionally, setting an example for my future children serves as a powerful motivation. I have endeavored not to compromise my femininity while remaining strong and resilient. In New York, the city that rewards the strong and challenges the weak, I can confidently say that I have been embraced by its embrace.
The journey has not always been easy. As I shared on Instagram, there were moments when despair consumed me, and tears streamed down my face. Yet, deep inside, I felt a burning determination akin to red-hot steel. It was during those darkest moments that I truly recognized my inner potential and whispered to myself, "You can do it." Others have overcome challenges because they believed in themselves. I had to leave behind a significant portion of my life on another continent, but I consider myself fortunate as kind and loving people have crossed my path here in America.
There was a pivotal event that brought about significant change during my time in Ukraine. Weighing the pros and cons, I made a decision: America, the land of winners, where anyone can find their path and feel secure by respecting the laws and traditions of this country. It was a fresh start, new goals, and my brain immediately sensed the invigorating air and adrenaline coursing through my veins.
5- Can you share your experience of earning your first money abroad?
Why did you choose the USA? Why New York?
Since I was a child, I've always dreamed of New York City, drawn to its towering skyscrapers and the aura of financial power. I am an adventurer at heart, and I had achieved considerable success in Ukraine. I dabbled in various ventures, enjoying a thriving career in the luxury travel segment, garnering business accolades, featuring in Forbes articles, sharing my knowledge with others, establishing new companies, and securing contracts with prominent partners in Africa, the Maldives, and India. With hundreds of satisfied customers, my work became my life, and my motto has always been "Love the life you live."
Living in Manhattan had been a dream of mine ever since I first visited during the "work & travel" program. I breathed in the air of independence and realized that this country offers a myriad of opportunities and countless chances for success.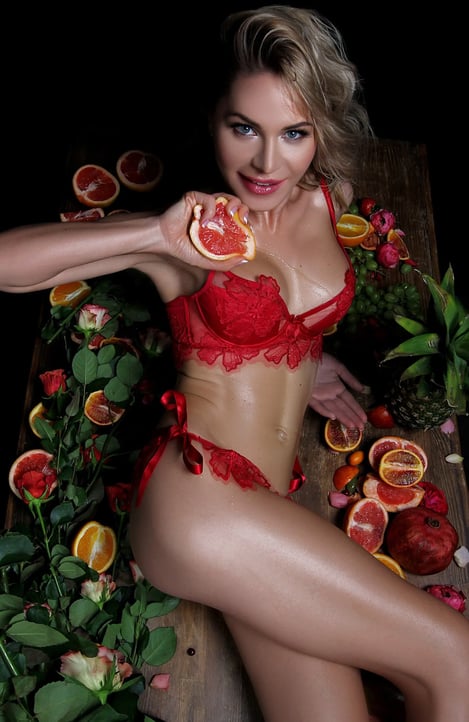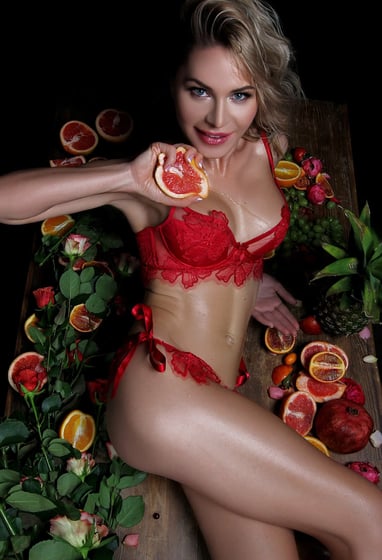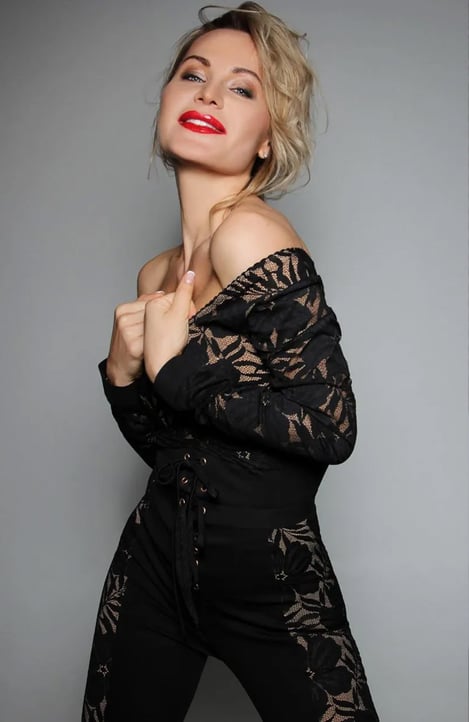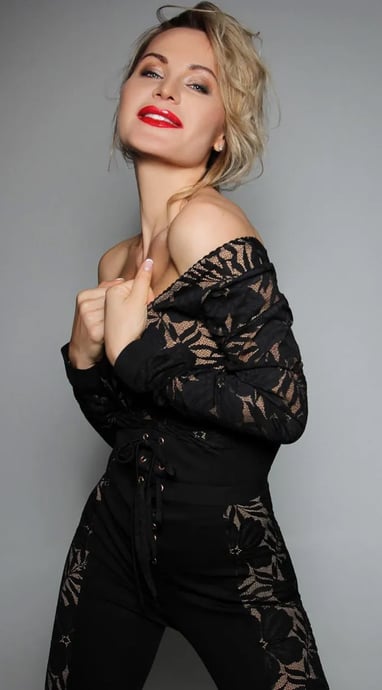 6- Are there aspects of your life that you will never change?
There are certain things in my life that I hold dear and will never change. First and foremost, my family is the most precious and important aspect of my life. They are my priority, my source of strength, and my constant inspiration. Despite all my achievements, love is the driving force that governs the world. I firmly believe in separating my roles - being a devoted young woman at home and a dedicated businesswoman at work. This balance is a precious resource that I am grateful for every single day.
I am certain that when I meet the man of my dreams, whom I will love with all my heart, I will be able to build a happy family and create our own universe together. As for my life principles, this question primarily pertains to relationships with men, as women are like water - we should be adaptable and create an atmosphere of harmony while also being able to compromise. It is crucial to be attuned to the emotions and needs of each person. As women, we inherently possess this ability, and my guiding principle is to never intentionally harm someone when you love them.
7- Who influenced your development into such an independent person?
That's a fantastic question! The credit goes to my family. I am immensely grateful to them for everything they have done and continue to do for me. I consider myself fortunate to have their unwavering support. Close family ties are one of the most invaluable treasures one can possess. My parents have been exceptional role models for me. They have shared so many years together and have overcome countless challenges. Witnessing their journey has shaped the person I am today and formed my character.
When I was just 12-13 years old, I earned my own money like an adult by working as a shop assistant in my parents' supermarket. They never treated me with leniency; if anything, they expected more from me than from others. This experience toughened me and taught me that strength and persistence are essential if you want to achieve your goals.
8- We understand that you returned to Ukraine for some time after living in New York. What did you do when you returned?
Upon returning to Ukraine, I joined a travel agency and quickly experienced rapid career growth. With each passing day, I gained more knowledge and expertise, and a new aspiration emerged within me - to have my own business. Three or four years later, I turned that dream into a reality. I established my own Travel Club called "Royal Service." It was an exhilarating and incredible journey filled with personal growth and development. Running my own business honed my professionalism, communication skills, and taught me the art of coaching and hiring people.
9- What have you learned from your travels?
Traveling has been a transformative experience that has shaped my vision of what I want my life to be. It has taught me to value genuine friendship and to carefully choose the people I want to have by my side. New York, in particular, taught me the importance of setting goals and not becoming disheartened if plans need to change. It is about adjusting or changing strategies while maintaining focus. While immersing myself in American culture and history, I came across information about the Integrative Institute of NY. Instantly, I recognized that they are the professionals of the future, especially in a country where numerous individuals require support in leading a healthy lifestyle but often lack the time and end up sacrificing their well-being.
10- Where do you currently reside?
I currently live in Miami. The radiant sun and warm ocean boost my self-confidence and clarify my goals. While I spent nearly a year in New York, which I adore for its powerful urban atmosphere that tests you every day, life has been preparing me for future triumphs and making me resilient.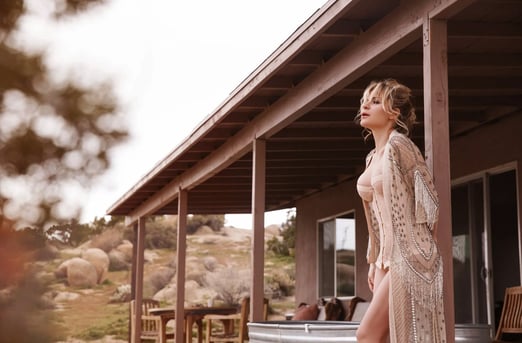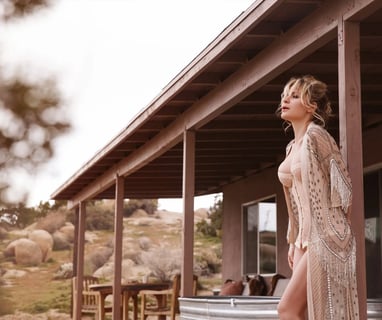 We have made quality our habit. It's not something that we just strive for – we live by this principle every day.