From TV to the Big Screen: Unveiling the Talented Star of Showtime's Highly Anticipated Horror Series
''Let The Right One IN''
Conducted by
Guillaume Jean Lefebvre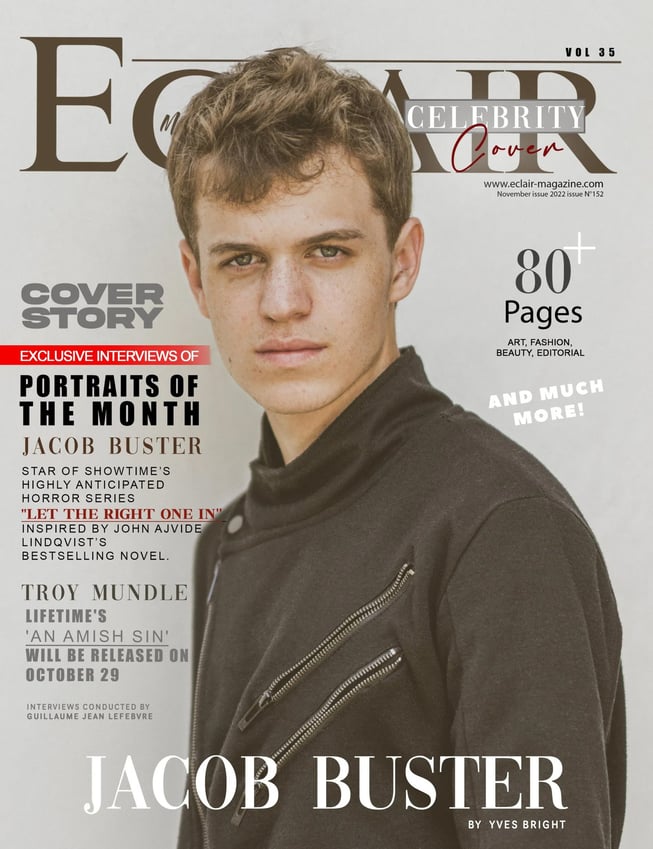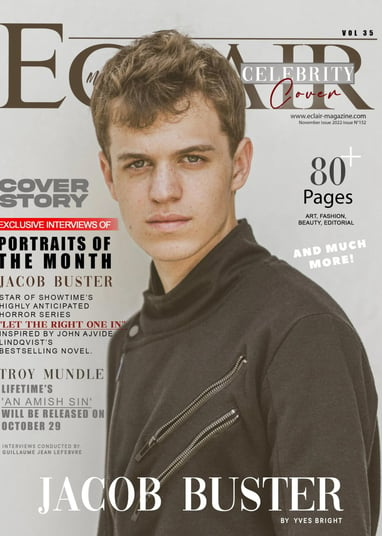 Jacob Buster is a rising star in the entertainment industry, captivating audiences with his exceptional talent and versatility. Born with a natural flair for performing, Jacob has quickly made a name for himself in both television and film.
With a passion for storytelling, Jacob embarked on his acting journey at a young age, honing his skills and immersing himself in various roles. His dedication and commitment to his craft have been evident in his captivating performances, leaving a lasting impression on viewers.
From his notable appearances in popular TV shows to his compelling performances on the big screen, Jacob has showcased his range as an actor. His ability to embody diverse characters and convey their emotions with authenticity has garnered him praise and admiration from audiences and industry professionals alike.
Jacob's talent extends beyond acting, as he continues to explore other facets of the entertainment world. His passion for creativity and his drive to push boundaries make him a force to be reckoned with in the industry.
As Jacob's star continues to rise, he remains humble, grounded, and eager to take on new challenges. With his undeniable talent, dedication, and infectious enthusiasm, Jacob Buster is poised to leave a lasting mark on the entertainment industry and captivate audiences for years to come.
"Josh Holloway, Sarah Wayne Callies and Peter Jacobson were all such mentors to me on that set."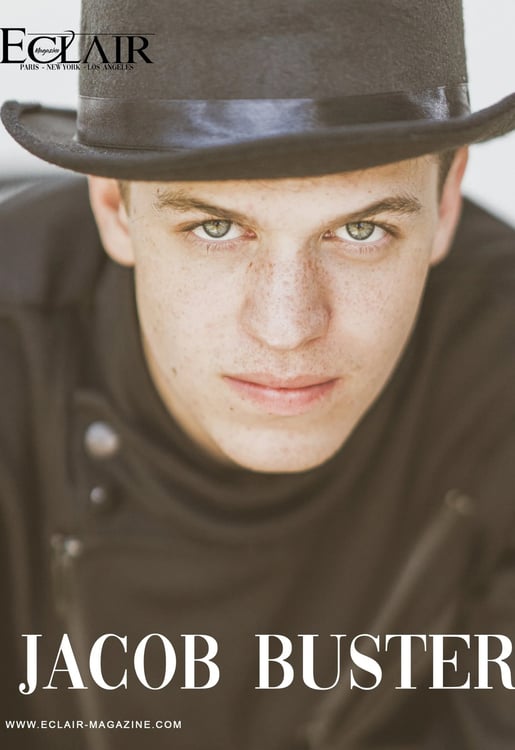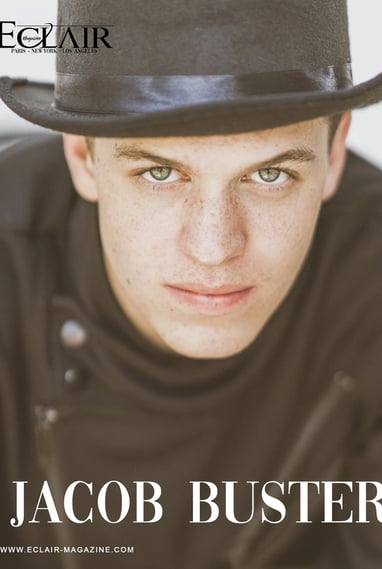 Portrait Of The Month ( Nov 2022)
1- Can you introduce yourself to those who are discovering you?
Hello, everyone! I'm an American actor originally from Burbank, CA, but I moved to Utah when I was three years old. My acting journey started at a young age when I began taping auditions in my basement at the age of 7. After gaining experience in local Utah projects for a couple of years, I signed with a LA agent at the age of 9, which opened up more opportunities for me. Some of my notable roles include being a series regular on 'Colony' for three years from ages 11 to 13, playing Young Mike on 'Suits', filming a WB Pilot called 'Searchers' in South Africa, and making appearances on shows like 'Colin and Black and White', 'Ballers', and 'Thunderman's', among others.
2 - You're the star of Showtime's highly anticipated horror series "Let The Right One", inspired by John Ajvide Lindqvist's bestselling novel. Can you tell us more about it?
Absolutely! In "Let The Right One In," I am fortunate to be a part of an incredibly talented ensemble cast. This series is a heartfelt tribute to the original book and films, while also introducing new ideas and characters, including my own. It revolves around a powerful love story that centers on the unbreakable bond within a family. While the show maintains a certain eeriness reminiscent of the original film, it combines this with a touching and endearing aspect. The incorporation of tender and genuine human connections and emotions adds depth and amplifies the overall story.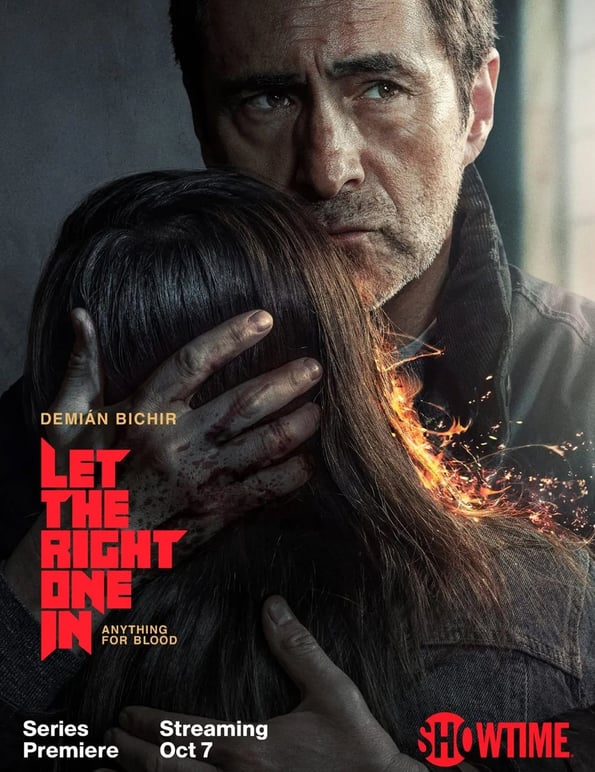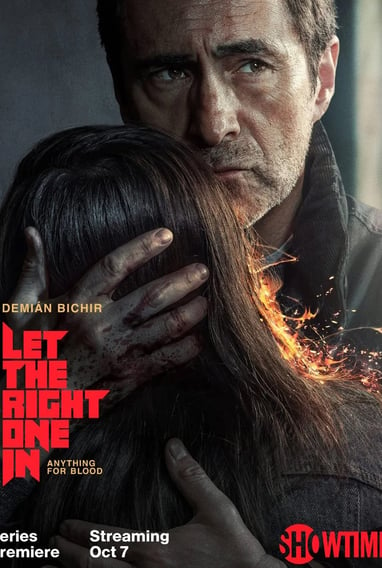 3- You portray the character of Peter. Can you provide more insights into your character and the series? What is the story all about?
In "Let the Right One In," we delve into a unique take on the vampire narrative. Instead of a fantastical, supernatural world, the series is rooted in reality. Vampirism is portrayed as a disease in the human world, akin to cancer, prompting profound questions and moral dilemmas surrounding family and the struggle between loyalty and morality. How far would you go to save or cure a loved one? Are the lives of strangers expendable to protect your family?
Peter, my character, is a vampire, but he is still fundamentally human. He has been infected and now relies on human blood to survive. His sister, portrayed by Grace Gummer, and father are both involved in the medical field, seeking a cure while grappling with ethical questions, such as taking lives to keep Peter alive. Alongside their storyline, we follow another plot involving a father (Demian Bichir) and his 12-year-old daughter (Madison Taylor Baez), who face the same dilemma. They coincidentally move next door to a single mother (Anika Noni Rose) and her son (Ian Forman). The mother is an NYPD homicide detective investigating the very murders that Mark, the father, must commit to sustain his daughter.
The series is a complex, entangled human drama interwoven with all the captivating elements of vampire lore. It explores the tensions between personal sacrifice, moral choices, and the enduring bonds of family in a gritty and thought-provoking manner.
4- What attracted you to be a part of this project?
I was immediately drawn to the project because of the incredibly well-written scripts. The story, concept, themes, and the talented cast all contributed to making it a wonderful project in every aspect. Moreover, I found a personal connection with certain aspects of my character, Peter. Being a vampire, Peter's father has kept him hidden for a decade, resulting in extreme loneliness. I deeply resonated with Peter's sense of isolation and detachment from the world. Additionally, I related to his unwavering love and loyalty towards his sister. The role felt familiar yet offered an exciting opportunity to explore new dimensions and expand my acting range. And let's not forget, playing a vampire is pretty thrilling! I also enjoyed embracing the physical aspects of the role.
5- You had the opportunity to work alongside acclaimed actors like Josh Holloway (Lost) and Sarah Wayne Callies (Prison Break) in the popular sci-fi drama series Colony. How was it sharing the screen with such established actors at a young age?
It was an incredible experience and it played a significant role in shaping my journey as an actor. Being a series regular was a whole different level of involvement compared to guest or recurring roles. It felt like being part of a talented and supportive family, both with the cast and crew. It allowed me to truly delve into my character and deepen my passion for my craft.
Josh Holloway, Sarah Wayne Callies, and Peter Jacobson were all incredible mentors to me on set. Despite being only 11-13 years old at the time, they treated me with the utmost professionalism. They offered invaluable advice and led by example. Sharing the screen with them, both on and off-camera, was like attending a masterclass in acting. I will forever be grateful for their guidance and the invaluable lessons I learned from them.
Actor/ Model:
Jacob Buster
I Photographer:
Yves Bright
6- How was the atmosphere on set? have you forged friendships with the other actors?
'LTROI' set is a family. We all get along so well. Grace Gummer has been a mentor and friend. I have already learned so much from her. She makes it easy to find a real sibling connection. I can't rave enough about both Grace's talent and graciousness. I aspire to be like her and am grateful for her kindness and generosity on and off set. I also really love to hang with Maddy and Ian. In our off season we stay in touch by texting and playing games. I'm grateful for an amazing cast of talented actors who are also truly the best people.

7- At what age did you want to become an actor?

I started acting at 7 years old because my parents were in the business. I found out quickly though that I loved it and it's been a part of my life ever since.
8- What do you find most enjoyable about your job?
One of the things I love most about this job is the inherent creativity it entails. It allows me to explore different characters, stories, and worlds, constantly challenging my own imagination. Moreover, it's the people I meet along the way that truly make this job special. I have a genuine interest in hearing people's stories and understanding their unique experiences. Through acting, I can connect with individuals on a deep level, finding common ground and learning from our differences. It's a wonderful opportunity to explore the human condition and expand my understanding of what it means to be human.
9- Did you receive support from your loved ones regarding your career choice?
Absolutely, without a doubt. I am fortunate to have unwavering support from my loved ones. My mother is a casting director, and my father is a writer and director. They not only believe in me but also provide me with valuable guidance and assistance in every aspect of my career. Their support is invaluable, and I am grateful for their continuous help and encouragement.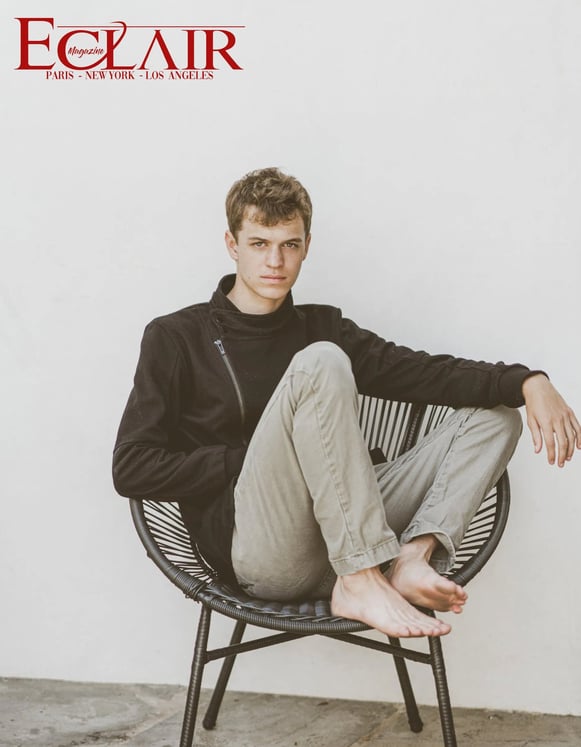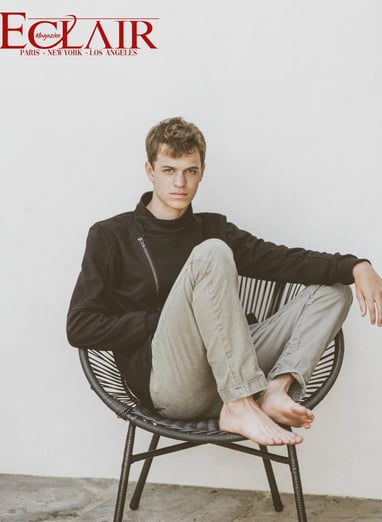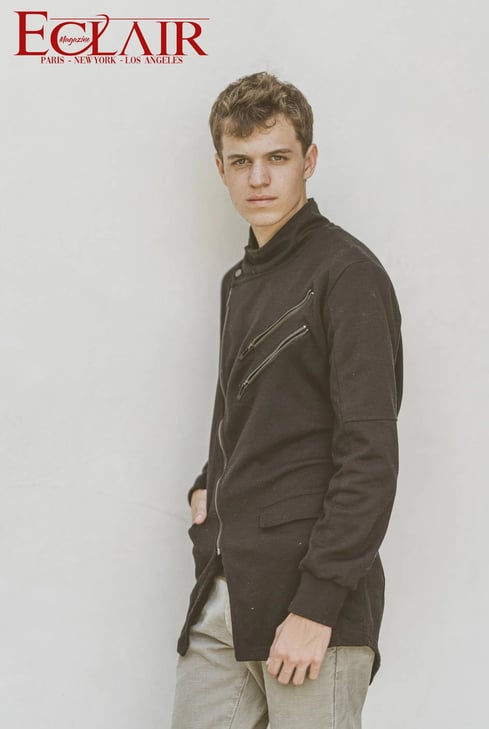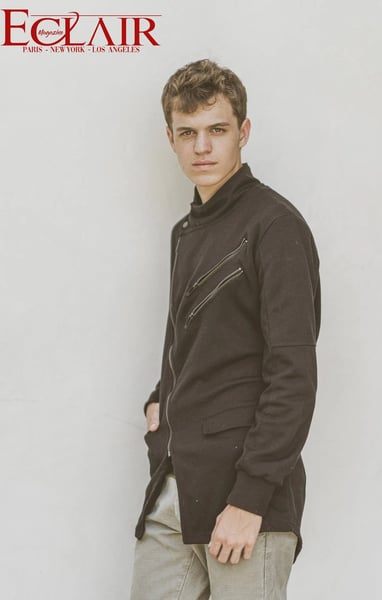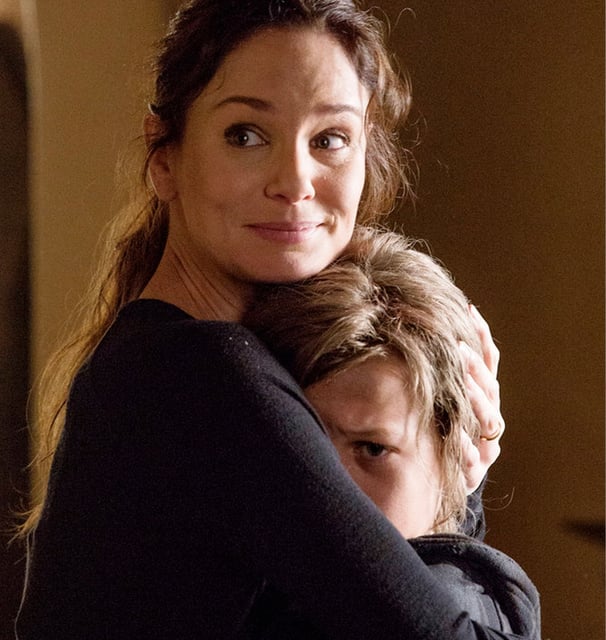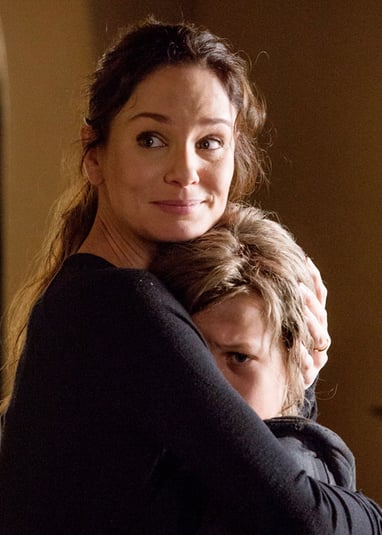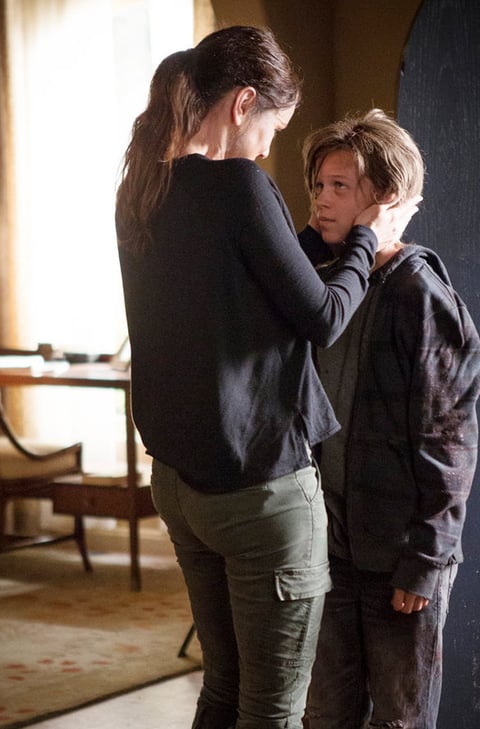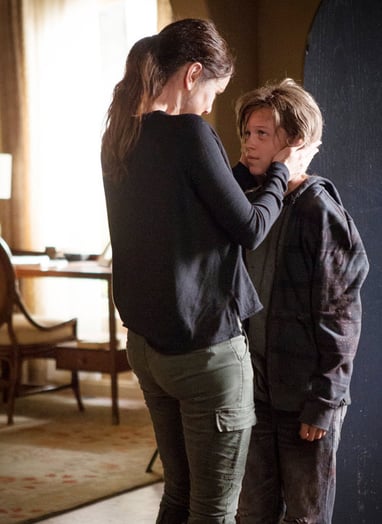 We have made quality our habit. It's not something that we just strive for – we live by this principle every day.