A Multi-Talented Shooter, Model, Entrepreneur, and Podcast Host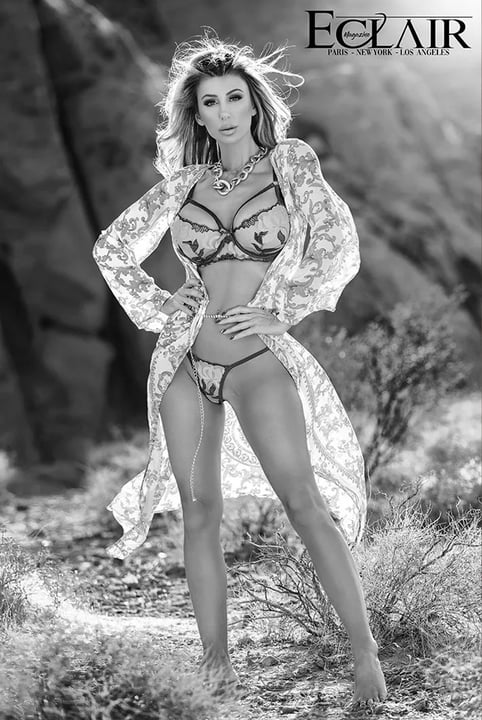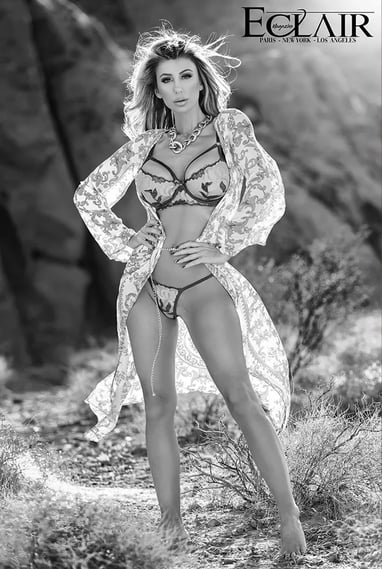 Jamie's multifaceted career has garnered widespread recognition, with her inclusion in the prestigious "Top 12 Most Inspirational Women to Look Out for in 2022" list by the New York Weekly Times. Her relentless pursuit of personal and professional growth has driven her to expand her brand and reach new heights.
While Jamie is known as an international supermodel, gracing the covers of esteemed publications such as Marie Claire Beauty, Glamour, Cosmopolitan, Muscle and Fitness, Maxim magazine, and FHM, her talents extend beyond the realm of modeling. She is the proud owner of Vegas Bows & Apparel, a business that crafts and creates bows for competitive cheerleaders and dancers worldwide. This venture showcases her entrepreneurial spirit and artistic flair.
Adding yet another feather to her cap, Jamie co-hosts the highly popular podcast, "Dating Intelligence," alongside Christopher Louis. Released weekly on major platforms, including YouTube, the podcast delves into various dating scenarios, offering insights and personal experiences on topics such as dating, marriage, friendships, work relationships, and everything in between. Jamie cherishes this opportunity to expand her intellectual horizons and engage in candid conversations about all aspects of life.
Jamie Villamor embodies versatility, talent, and the relentless pursuit of excellence. Whether she's showcasing her shooting skills on the global stage, gracing the covers of renowned magazines, nurturing her entrepreneurial ventures, or engaging in thought-provoking discussions on her podcast, she continues to inspire others with her remarkable achievements and boundless passion.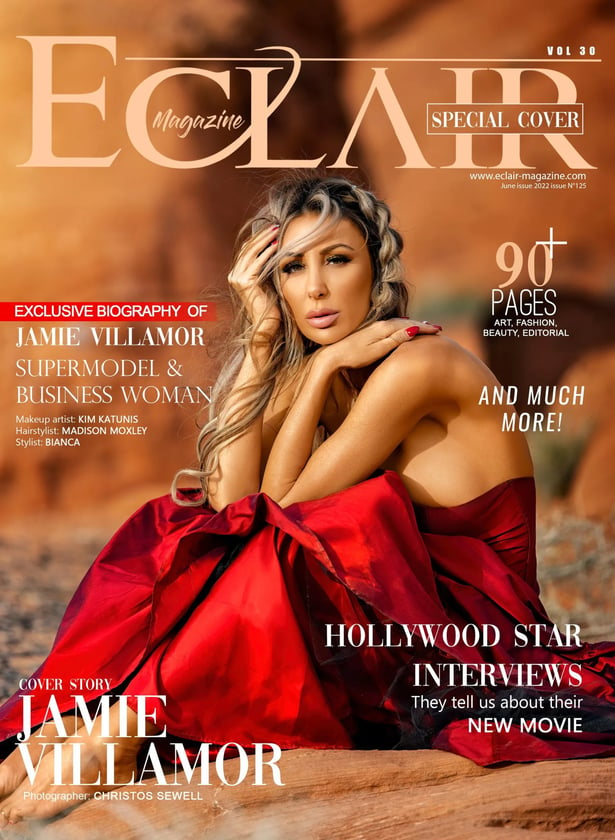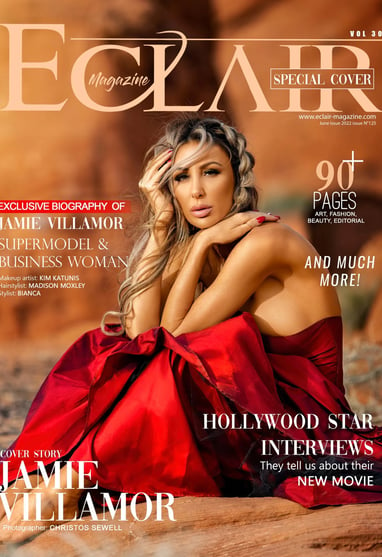 Enter the dynamic world of Jamie Villamor, a multi-faceted individual who excels in various domains. As a competitive pistol shooter representing Team Armscor, Jamie has established herself as a force to be reckoned with on the global shooting stage. From the Philippines to the Czech Republic and throughout the United States, she competes at the highest level, showcasing her exceptional skills with a single-stack 1911 pistol.
In addition to her prowess in shooting sports, Jamie has recently embarked on exciting partnerships that have further broadened her entrepreneurial horizons. Collaborating with Imperium Roots, a top-tier CBD online retailer, she is poised to represent and work alongside the company for the next year. This alliance not only provides her with valuable insights into the thriving CBD industry but also positions her to capitalize on its projected market worth of $39.4 billion by 2023. Moreover, Jamie has joined forces with Mojo Precision, a family-owned and veteran-operated company specializing in precise rifle and pistol casings. This partnership not only supports her shooting endeavors but also contributes to maintaining clean shooting ranges by rewarding individuals for high-quality brass.
Management: Ian Stanton for Jamie Villamor
Model: Jamie Villamor - @jamievillamor
Photographer: Christos Sewell - @photobychristos
Makeup artist: Kim Katunis - @makeupbykim
Hairstylist: Madison Moxley - @blonds.and.braids
Stylist: Bianca - @forplay_stylehouse
Lingerie: Salt and lace intimates - @saltandlaceintimates
Black blazer: Dior
Yellow long coverup: Versace
Red Dress: Roberto Cavalli
We have made quality our habit. It's not something that we just strive for – we live by this principle every day.