Actor of Rush Hour, MacGyver, 21 Jump Street...
Conducted by
Guillaume Jean Lefebvre
Drawing by @Artofguigui for @eclairmagazine - All right reserved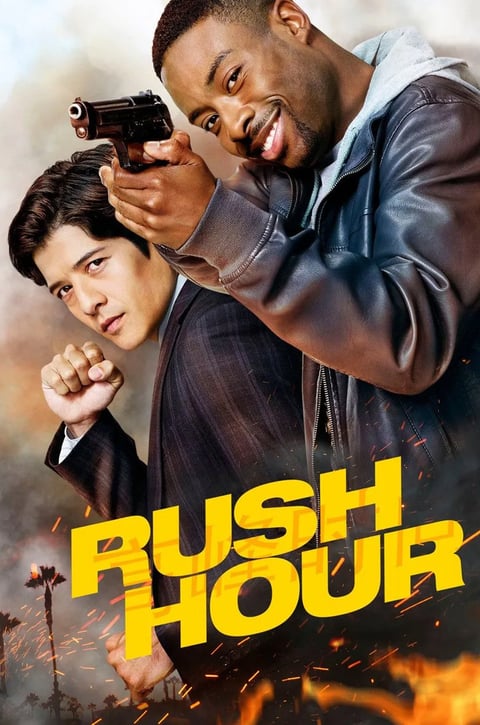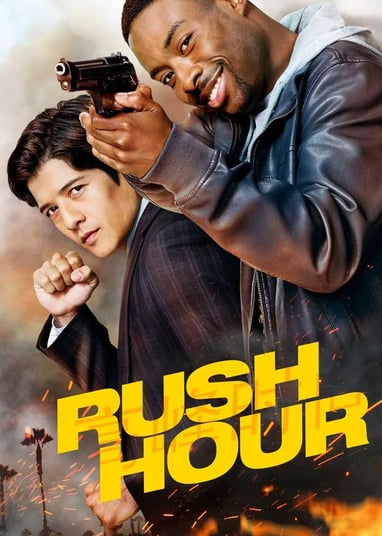 1- You are a multifaceted artist, actor, comedian and musician.
You've played in films and television series such as 21 Jump Street, the Rush Hour series, and even MacGyver and many others.
How did this desire to become an actor, comedian come about?
– I realized when I was young that all of my favorite actors started as stand-up comedians. So I figured if I wanted to be an actor like them I needed to do stand-up, also. After doing stand-up I realized that was my true love.

2- Has it always been a part of you?
- I've always been the funny guy since childhood. I would get in trouble for talking too much in school, but would always have exceptional grades.

3- Which shoot meant the most to you and why?
-Rush Hour. I was the lead and the work schedule was intense. I learned I could do anything after doing that show.

4- With which actor or actress have you made a real friendship? Which actor or actress are you still in contact with?
– The entire cast of MacGyver. We felt like a real family on that set.
Justin Hires, a familiar face from his notable role on the television show Rush Hour, is likely to have brought laughter into your life. Additionally, he has garnered acclaim for his performances in the successful series MacGyver.
In this month's edition of Eclair Magazine, delve into an exclusive interview with this exceptionally gifted actor.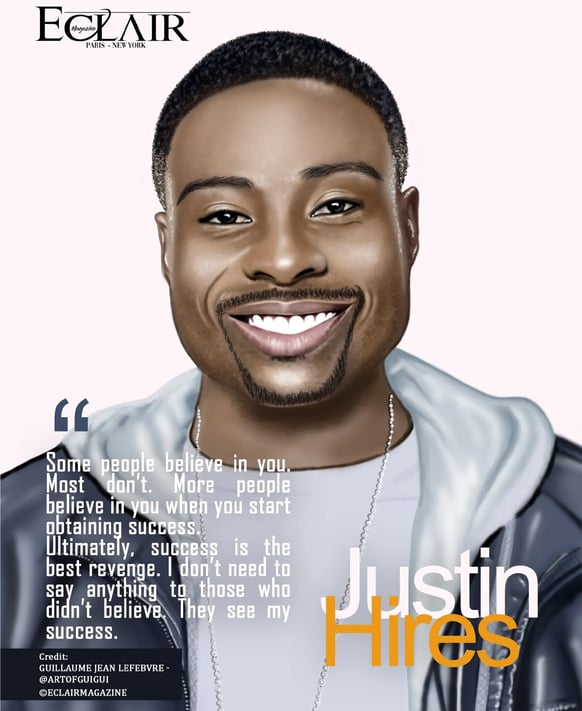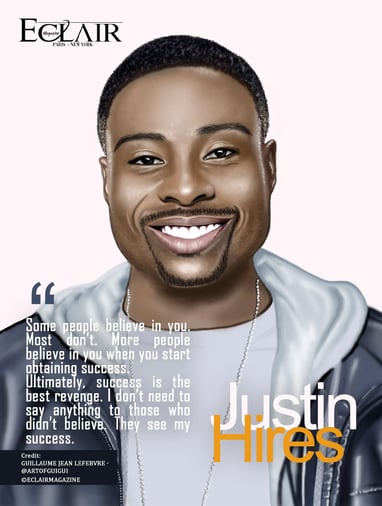 Portrait Of The Month ( Dec 2021)
Edited by @Eclairmagazine & @Picby_GJL
5- MacGyver is a reboot series based on the original series and originally performed by Richard Dean Anderson, who enjoyed great success in France in the 1990s. What was your reaction to playing Wilt Bozer alongside Lucas Till in this new version?
– I loved playing that charater because it allowed me to be smart and funny.
6- Have you ever been afraid that the series will not reach the same success as the original series?
- There's rarely any reboot that lives up to the success of the original. Unless you're lucky enough to be in the 21 Jump Street reboot- which I was haha

7- Did you hear about the success the series had in France?
– I saw a lot of the fan love on social media from France. I can't wait to visit there one day.

8- The series ends after 5 intense seasons. Do you think it is possible to see a 6th season on our screens one day?
If so, would you be ready to resume your role as Wilt Bozer? or on the contrary do you think it is better to go ahead? and why?
– I doubt it but If anyone ever called and said we want to shoot more episodes or a movie I'd be happy to join in on the fun.
9- As we previously mentioned you are an actor and comedian but also a musician. Do you currently have projects in progress? movies? series? spectacles? Album? and can you tell us more?
– My new hip hop project 'Chapter 3 : Product Of My Environnent' by J. Hires is being released December 25th, 2021 on all music streaming platforms. I have two podcast I post weekly on YouTube and podcast platforms : Day 1s with Justin Hires and Urban Legendz Podcast. Both are really great. And I'm currently developing some TV and film projects.

10- What are your inspirations in music? What message do you want to send to those who listen to your music?

-I want people to know you can do anything you want to do and hopefully educate those who pay attention to my lyrics.

11-What is the greatest injustice for you? Do you have causes that are more important to you than others?
– Of course. Too many to name. I'm a Black man in America.
12- The world of art and cinema, is a very coveted environment especially among the youngest who do not necessarily realize how much it is also a very difficult environment.
What would you like to say to those who dream of making a acting career like you? or those who just looking to be famous for the glory. What advices would you give to them?
– Study the craft. Believe in yourself. Don't let fear hold you back. Put action behind those dreams.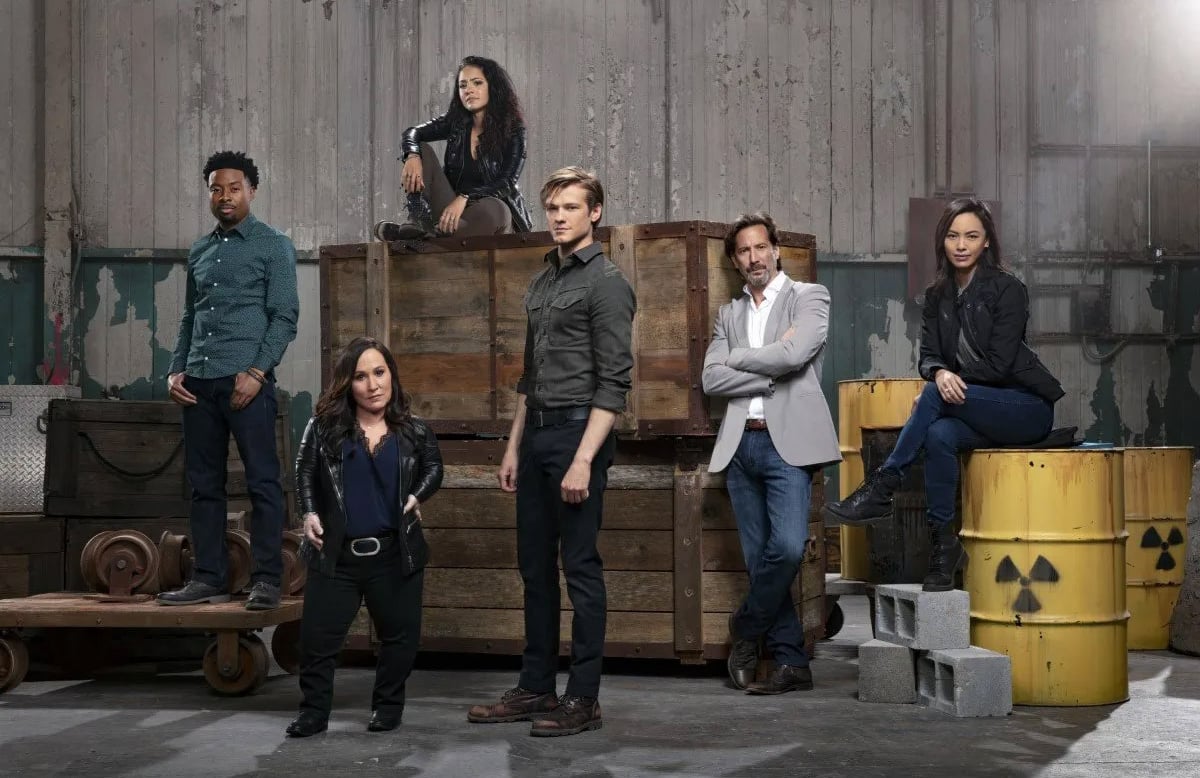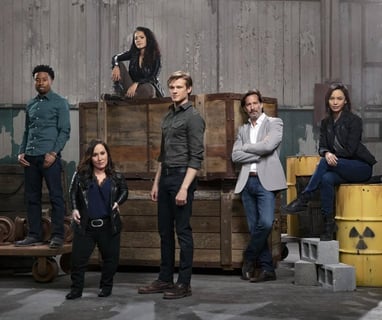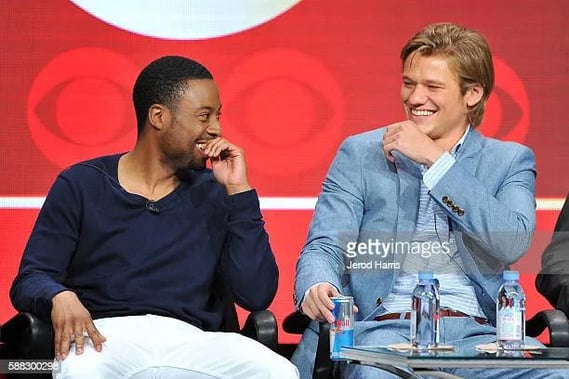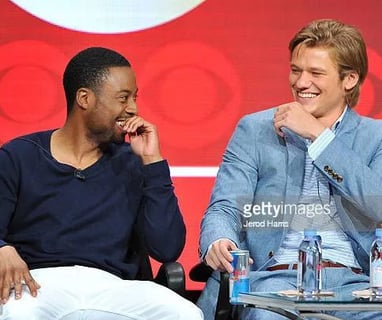 We have made quality our habit. It's not something that we just strive for – we live by this principle every day.