Bridging Tradition and Innovation in Italian Fashion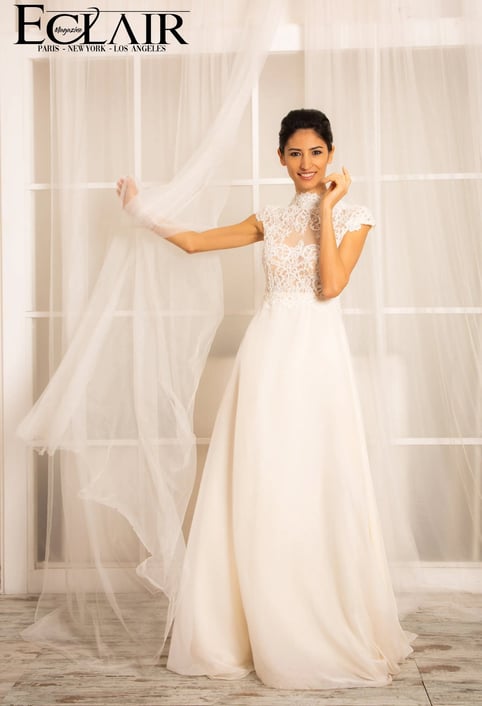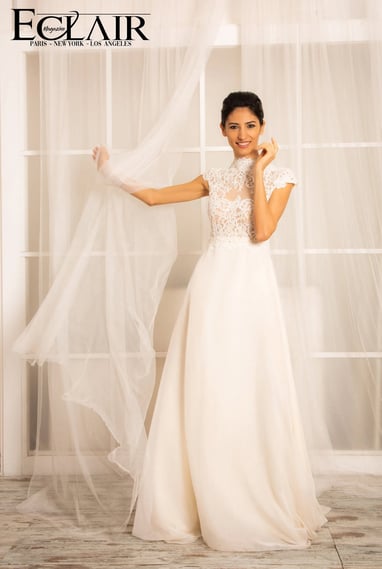 Giorgia's journey in the fashion world continued as she participated in conferences on innovative fabrics at the CNR (National Research Council) and contributed as an external instructor at the "Business School" of Luiss Guido Carli University. Additionally, she served as a staff trainer, fostering the growth of fashion brands in the industry. With her two daughters, Giorgia and Giulia, she shared the secrets of the renowned "Made in Italy" craftsmanship.
At the age of 20, after completing high school and while pursuing Aerospace Engineering at the prestigious "La Sapienza" University of Rome, Giorgia made the decision to embark on a daring venture in the bridal fashion world. Strengthened by the knowledge passed down through generations and supported by her mother, she commenced a remarkable journey that propelled her into the realm of Roman and Italian creativity within a span of just over two years.
With a focus on precious and elegant dresses exuding a refined and understated style, Giorgia collaborated on the teaching project at the esteemed "Master in Fashion Business" program at Luiss Guido Carli University. Here, she elucidated the nuances of various fabrics and the intricacies of the clothing production chain, showcasing a harmonious blend of ancient and contemporary techniques synonymous with the "Made in Italy" label.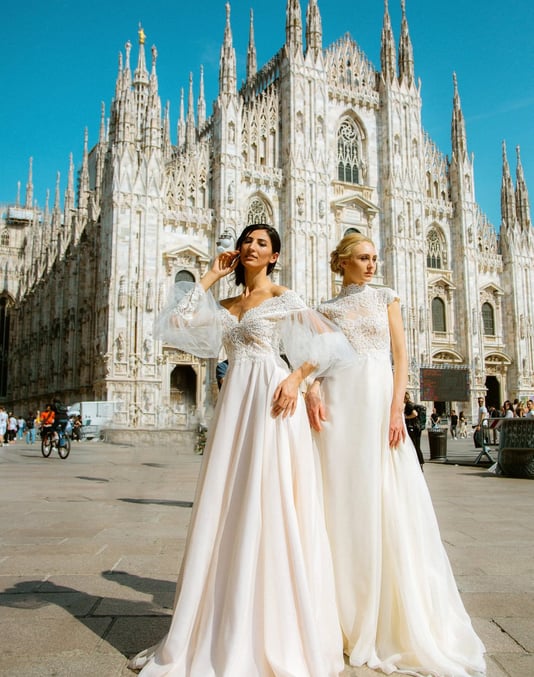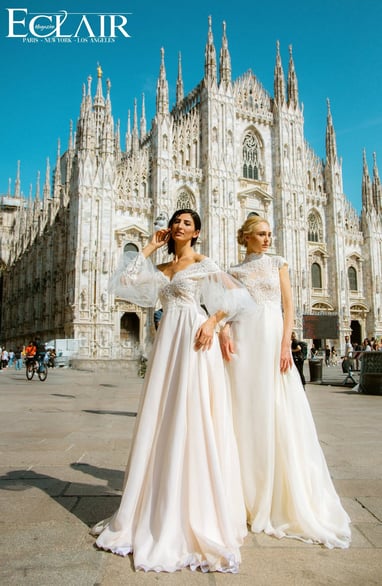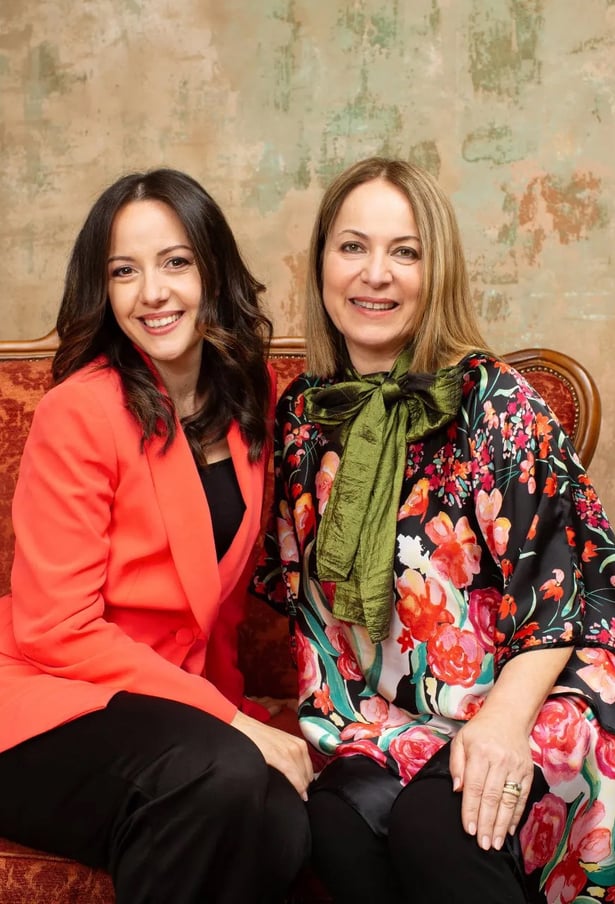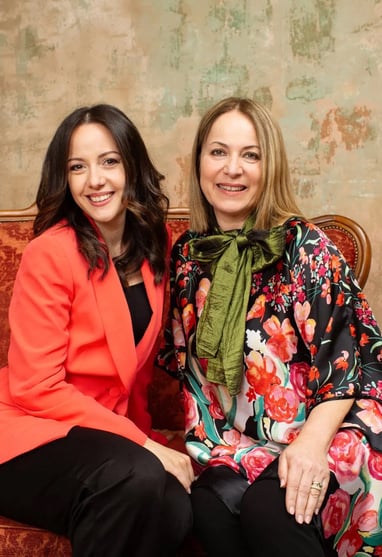 Born in Rome, Italy, during the 1960s, Giorgia Albanese has emerged as a remarkable young entrepreneur, carrying on a legacy of fashion excellence. As the daughter of renowned fashion stylist Daniela Di Francesco and the granddaughter of Franca, her family's involvement in the industry runs deep. It all began when her grandmother, based in Rome's prestigious Piazza di Spagna, embarked on a collaboration with one of Italy's most celebrated designers.
Having relocated to Rome in the 1940s from another Italian region, Giorgia's grandmother cultivated her passion for fashion and elegance at the tender age of 18. Her innate talent for creating captivating twists and fabric combinations led her to establish herself as a sought-after creative, renowned for crafting exquisite haute couture garments. Soon, she became the preferred choice for dressing the most elegant women from both the Roman and Milanese elite.
Inspired by her mother's accomplishments, Daniela Di Francesco, Giorgia decided to follow in her footsteps. Recognizing Giorgia's valuable contributions, Daniela involved her in the family business and imparted the art of fashion upon her. After completing high school, Giorgia further honed her skills by attending the prestigious "Accademia di Costume e Moda" in Rome, refining her creative language and acquiring essential expertise.
Together with her mother and a handpicked team of talented young designers, Giorgia nurtured the growth of a company bearing the brand "La Vie en Blanc Atelier." The French name draws inspiration from the family's participation as producers in both Parisian and Italian haute couture fashion shows, reflecting their rich cultural heritage.
In her pursuit of excellence, Giorgia skillfully combines her family's historical path with her scientific and innovative training, all while prioritizing eco-sustainability and environmentally friendly production processes. Already capturing the interest of discerning foreign clients and internationally renowned wedding planners, La Vie en Blanc Atelier aims to establish itself as a prominent presence in the bridal and ceremony sector. Its unique collections embody a seamless blend of historical wisdom, innovation, and modernity, setting the stage for a remarkable journey that began in Rome and now sets its sights on new horizons.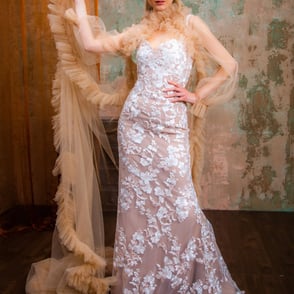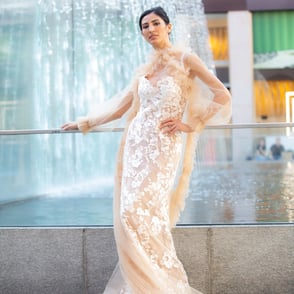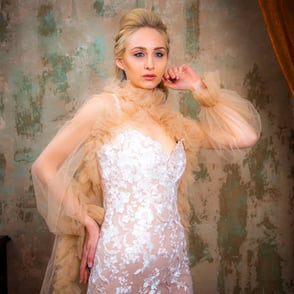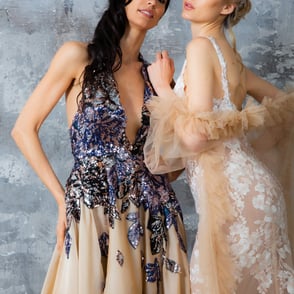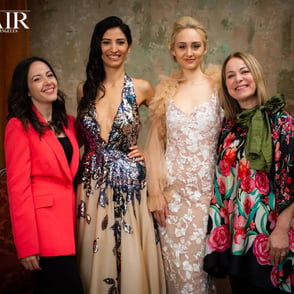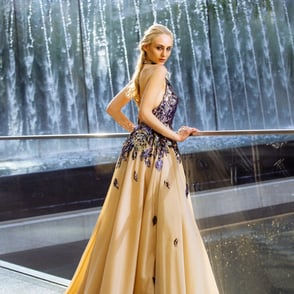 Brand : La vie en Blanc Atelier - @lavieenblancatelier I Agency: Model&Model Agency FW - @modelemodelagency I Model: Debora M - @deboramicci I Model: Mariia V - @Mariiamariia1
Makeup: Gaia Gazzolo - @gaiagazzolo I Hair: Lucafrancescocutecchia - @lucafrancescocutecchia
Photographer: Svetlana G - @svetlana_grishina_photo

We have made quality our habit. It's not something that we just strive for – we live by this principle every day.