Empowering Beauty: Natalia Farahmand's Journey of Entrepreneurship and Inclusion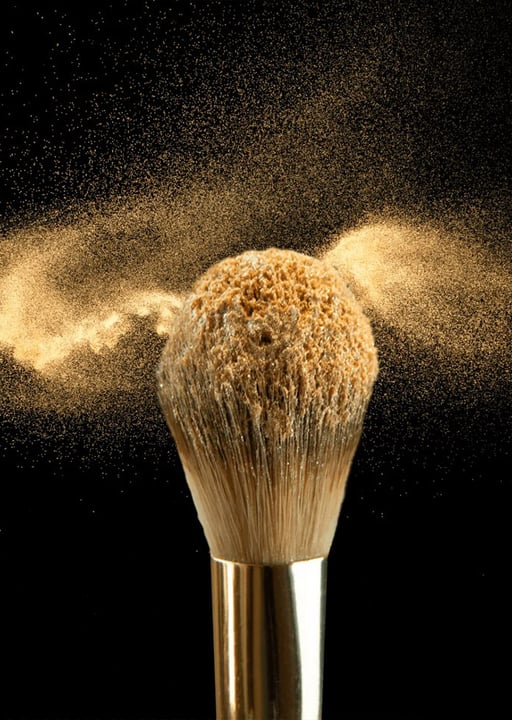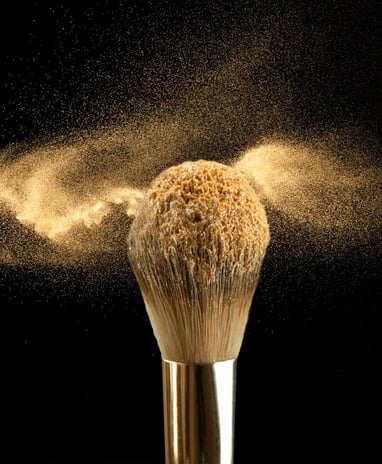 Breaking new ground, Desiderio Beauty became the first beauty brand to accept cryptocurrencies, including XRP, BTC, and ETH, through its online shop in early 2020. This year, Natalia introduced the groundbreaking "Makeup & Crypto™" branding initiative, pushing the boundaries of inclusivity on a global scale. Desiderio Beauty Cosmetics boasts an impressive roster of features, collaborating with renowned personalities such as Cardi B, Tokyo Stylez, Nat Kelley, Dani Leigh, Liane V, and Shani James. Operating successfully for five years, Desiderio Beauty Cosmetics has made a remarkable impact, emphasizing diversity and inclusion through its extensive range of cosmetic products.
Natalia Farahmand, the visionary behind Desiderio Beauty, DB Productions, Desiderio Beauty Cosmetics, and Makeup & Crypto™, has transformed her Canadian-based brand into a global phenomenon. With an unwavering dedication to empowering individuals through beauty, Natalia continues to shape the industry, leaving an indelible mark on the hearts and faces of people worldwide.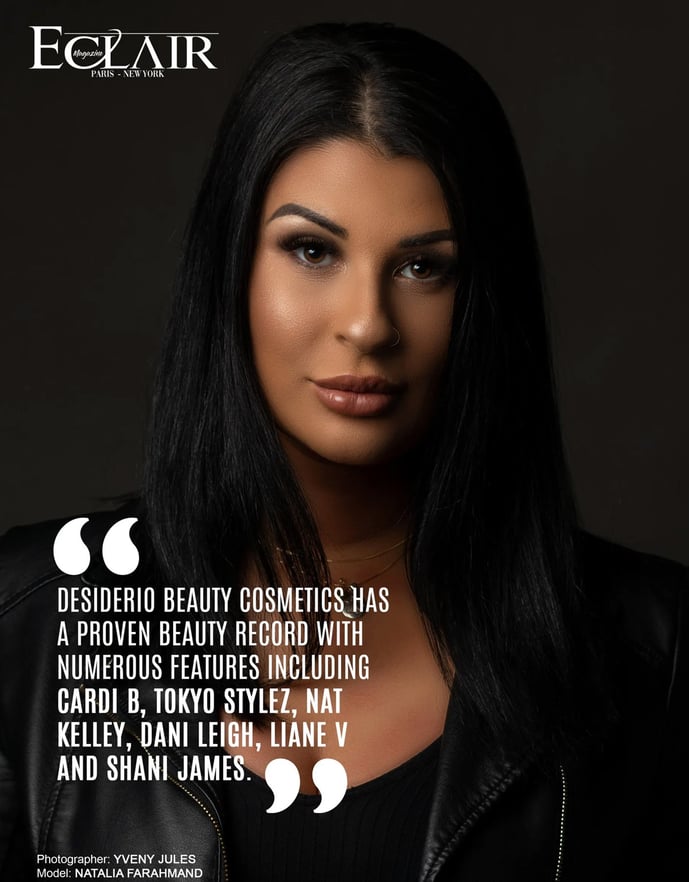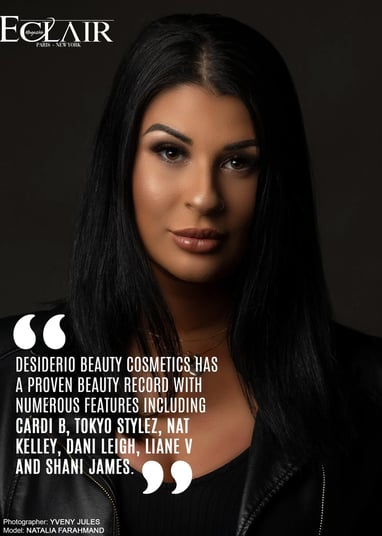 Natalia Farahmand has been a prominent figure in the beauty industry for over fifteen years, leading the way with her entrepreneurial spirit and commitment to diversity and inclusion. Whether you've experienced her personal services, admired her work in publications and productions, watched her captivating short films, or indulged in her luxury cosmetics brand - Desiderio Beauty Cosmetics - Natalia's influence is undeniable.
From an early stage in her career, Natalia possessed a natural passion and keen eye for beauty. Graduating from the esteemed International Beauty Institute, she honed her craft, expanded her knowledge, and developed her skills, all while embracing the shifting technological landscape that has revolutionized the beauty industry. Natalia takes great pride in delivering beauty excellence to individuals of all ethnicities, celebrating their unique features and empowering them through her artistry.
As an award-winning makeup artist, hairstylist, and barber, Natalia has embarked on numerous artistic photoshoots and productions, amplifying the voices of those often marginalized in the beauty industry. She has consistently challenged the traditional definition of beauty, recognizing the lack of diversity in the cosmetic industry and feeling compelled to break the status quo. Desiderio Beauty Cosmetics emerges as a phoenix, symbolizing a rebirth and a realignment with the true values of beauty and the aspirations of cosmetics consumers. With a commitment to producing high-quality, cruelty-free makeup in universal shades, Natalia aims to provide products that instill confidence in individuals of all backgrounds, while championing equality, acceptance, and representation.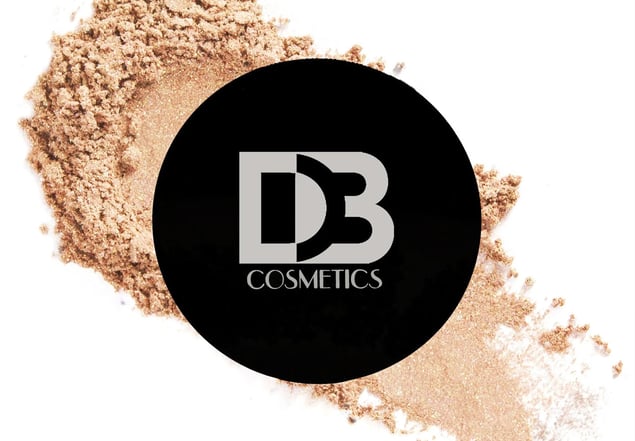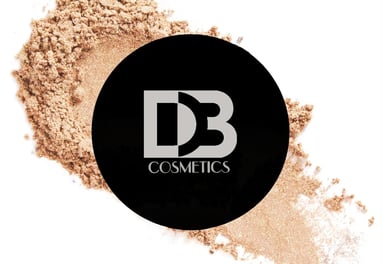 Makeup Artist, Styled, Artistic director: Natalia Farahmand
Model: Ashley Doe I Watch Accessories: Steven Barnett I Photographer: Yveny Jules
Digital Agency: Pax Ola
We have made quality our habit. It's not something that we just strive for – we live by this principle every day.