A Visionary Fashion Designer Making Waves in Miami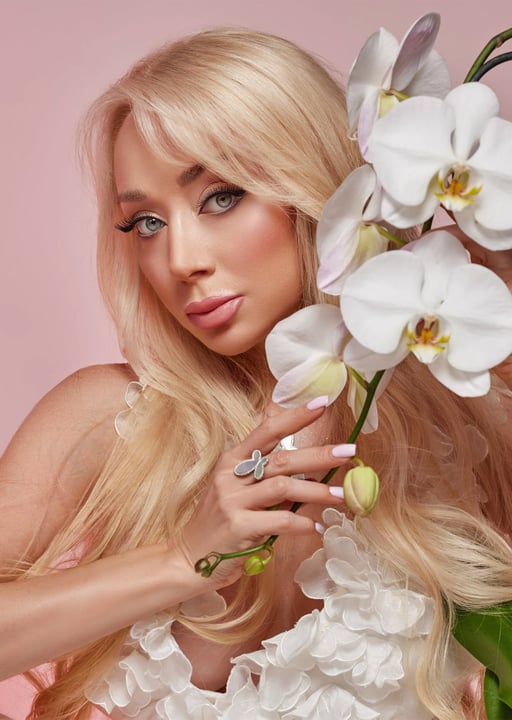 Nature serves as Olga's primary muse, with the ever-changing colors of the ocean, mesmerizing sunsets, and vibrant tropical flowers inspiring her creations. Additionally, the multicultural tapestry of Miami, with its diverse array of people and cultures, fuels her imagination.
Olga's designs come to life with vibrant and dramatic colors that seem to breathe their own vibrant energy onto the canvas. Florida's tropical climate provides the perfect backdrop for her experimentation and artistic expression.
This season, NIKOZA was abuzz with activity. The highly anticipated PHALAENOPSIS collection was showcased at two prestigious events. The first took place at Jungle Island, Miami Beach, powered by Royal Garden Miami. The second event unfolded at the exquisite SLS Hotel, Miami Beach, powered by DCSW.
As the sole owner of her company, Olga embarked on her journey by single-handedly developing her first line and brand identity. She meticulously designed and sewed every piece for her inaugural collection and fashion show. However, as her business flourished, she recognized the importance of collaboration and began partnering with other talented individuals. Olga realized that building strong alliances was key to sustaining her success and expanding her business.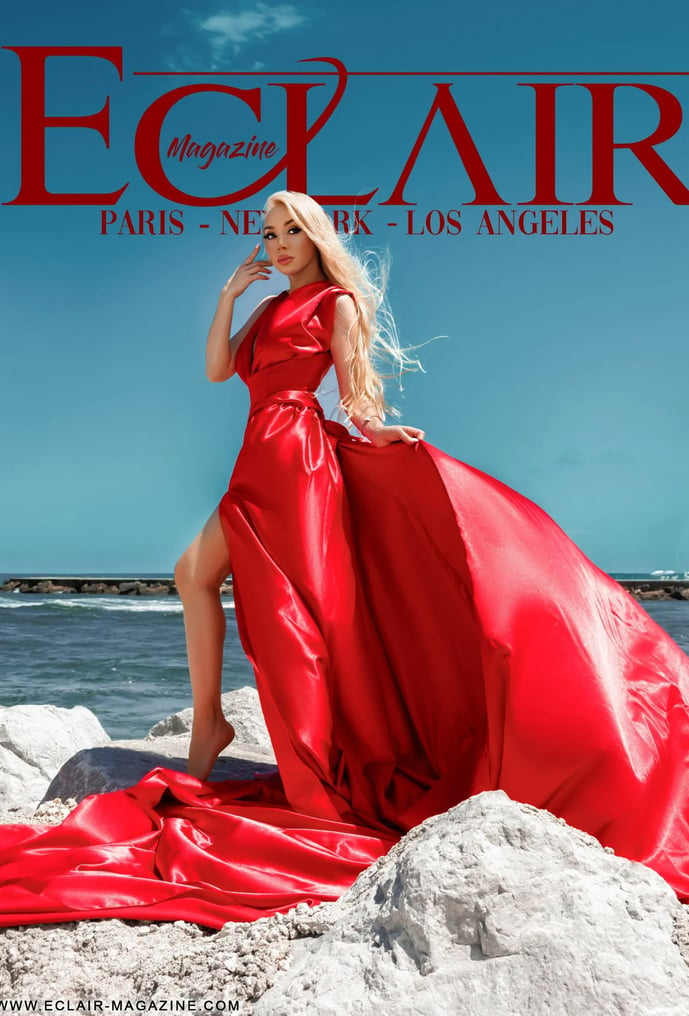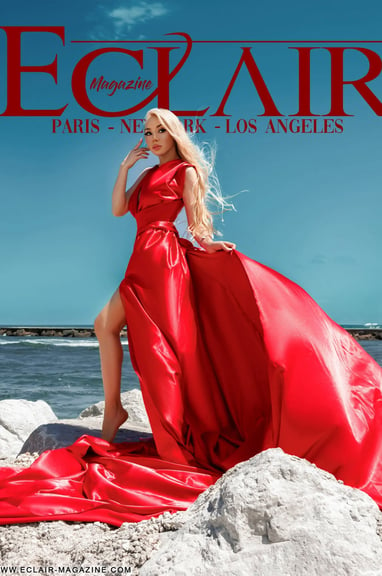 In the vibrant world of Miami fashion, one name stands out: Olga Nikoza, the creative force behind the renowned brand "NIKOZA." Known for its distinctive butterfly logo, vibrant prints, and captivating colors, NIKOZA has become a prominent fixture in the Miami fashion scene, particularly during Miami Swim Week.
Olga's latest collection, "Phalaenopsis," took center stage at Miami Swim Week, captivating audiences with its mesmerizing runway shows. Drawing inspiration from the elegant orchid flower, the collection's name derives from the beloved Phalaenopsis orchid. Olga's vision came to life through meticulous 3-D embroidery, featuring delicate orchid flowers adorning the bathing suits. This innovative design element sets NIKOZA apart, showcasing Olga's unique and unmistakable artistic touch.
"It's all about orchids this season," Olga shared enthusiastically. "From intricate embroidery to vibrant prints and accessories, our collection showcases a striking contrast of colors such as magenta, white, black, and black-and-white stripes. I take immense pride in using Italian fabrics, and our commitment to being entirely made in Miami."
Beyond the captivating butterfly logo that has become synonymous with NIKOZA, Olga's creative prowess extends to a diverse range of resort wear. Her brand features sophisticated swimwear, cover-ups, dresses, and accessories. Complementing her designs, Nikoza also presents a stunning jewelry line, featuring signature butterfly collections crafted from precious gemstones like mother of pearl, agate, and malachite.
"In my experience, collaboration is paramount to success," Olga emphasized. "To ensure the seamless functioning of my company, I work closely with sewing factories, printing factories, marketing and advertising agencies, website developers, photographers, models, influencers, editors, and countless others. It's an endless list, and finding the right people takes time. Through a process of trial and error, you eventually discover those individuals who understand your style, share your vision, and consistently deliver exceptional work. Once you find them, you stick with them."
With her unwavering commitment to quality, artistic innovation, and collaboration, Olga Nikoza continues to leave an indelible mark on the fashion industry. Her captivating designs and distinct brand identity have firmly established her as a visionary fashion designer, and the future holds endless possibilities for this talented artist.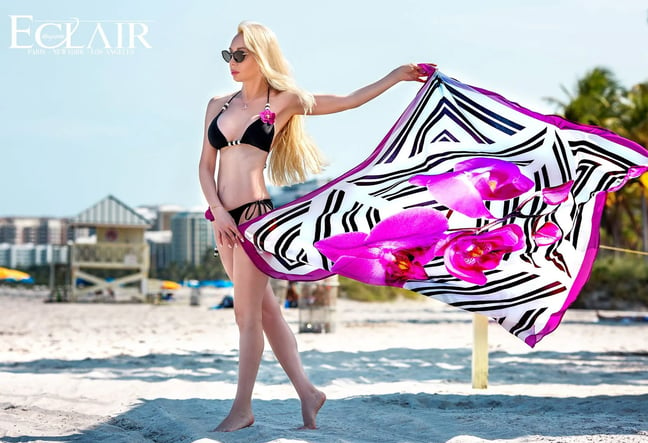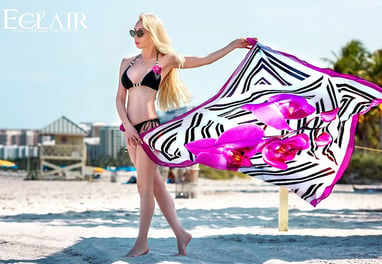 Photographer: Aldo Requena
Model: Nikoza_collection - Olga Nikoza
CREDIT
Photographer: Olly Vento @olllyvento
Aldo @aldorphotography
Editor: Nadezhda @retouch_nadin
Makeup artist: Juliana @mymakeupmiami
Jewelry: NIKOZA @nikoza_collection
Dress: Santorini
Show Organizes: DCSW @DCSWimweekofficial
Royal Garden Miami @royalgarden.miami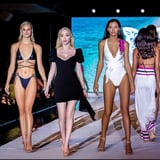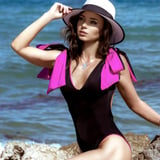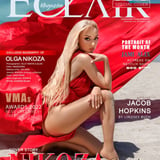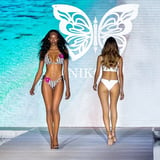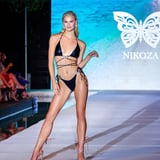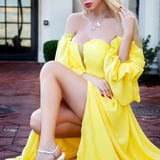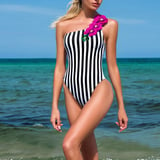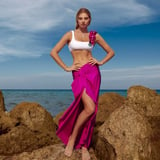 We have made quality our habit. It's not something that we just strive for – we live by this principle every day.