The Trio of The Voice with Kelly Clarkson
Conducted by
Guillaume Jean Lefebvre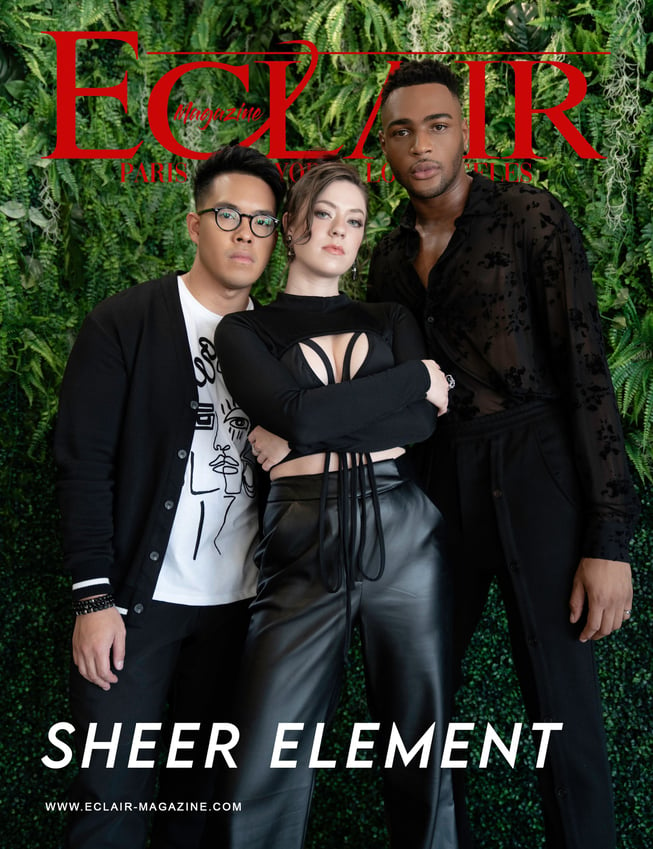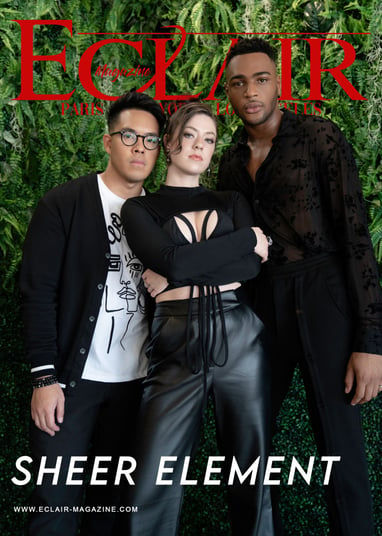 1. Can you share your experience being on NBC's "The Voice" and working with coach Kelly Clarkson?
Being on The Voice was an amazing experience. We met so many talented people who have become lifelong friends and working with Kelly was so fun. She is just as bubbly and genuine in person as she is on camera.

2. What was it like to have multiple judges recognize your talent and show interest in working with you?
How did you ultimately decide to choose Kelly Clarkson as your coach?
It was unreal. To see Chance, Niall, and Kelly all fight for us felt like a dream. We ultimately went with Kelly because of what she said about the importance of song choice, and the fact she's won with a trio before.

3. How has Kelly Clarkson's guidance and mentorship impacted your artistic development since being on the show?
One important piece of advice she gave us on the show was to really think about how to make a song as impactful as it can be, through dynamics, arrangement, and emotions of the song. We always go back to that and use that advice whenever we sing.

4. How do you manage the dynamics and balance within the group, considering that you are three members with different personalities? How do you find common ground and make collaborative decisions?
It definitely took practice, considering we had to learn how to separate friendship from business. I think open communication and having specific roles that we're each in charge of helped us find that common ground.
This month, in our esteemed "Portrait of the Month" section, we are thrilled to bring you a truly exceptional feature. Prepare to be captivated as we present not just one, but three extraordinary artists. Join us as we delve into the world of "Sheer Element" – the sensational trio that took the latest season of NBC's highly acclaimed show, The Voice, by storm.
Coached by the renowned Kelly Clarkson, their undeniable talent has flourished, captivating audiences around the globe.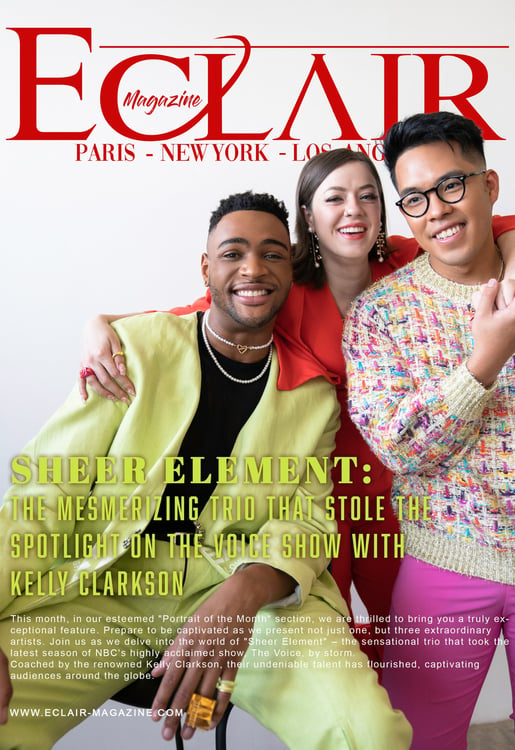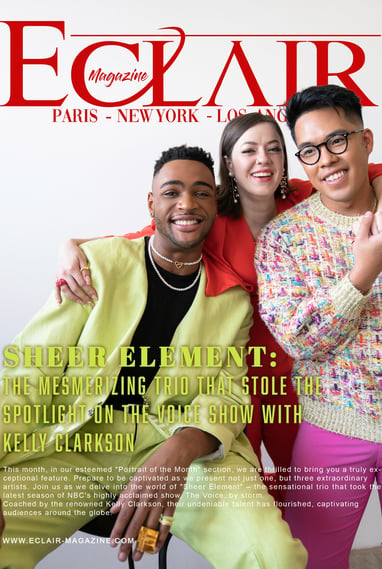 Portrait Of The Month ( July 2022)
5. Why did you choose the stage name "Sheer Element"?
"Sheer" comes from us being transparent with each other and always our true selves around each other. "Element" comes from us always being in our element when we're together.

6.Tell us more about your upcoming original single, "What I Want." What inspired the song and what can listeners expect?
It was written by Rico Love and was produced by D'TownThaGreat. We're so grateful that we were able to work with such notable artists on our first single. "What I Want" is about a failing relationship, where one person is trying anything they can to make the relationship work, while the other person seems to have given up. So many people can relate to this, and we really think our listeners will love it. When it comes to the sound, they can expect R&B nostalgia and the same Sheer Element signature harmonies that our fans have come to love.

7. How did it feel to have your single produced by Rico Love, a Grammy-nominated songwriter/producer known for his work with major artists? How did that collaboration come about?

It's something that is still hard to believe to this day. Rico is such a great person and an even better artist. We got connected on Instagram, and next thing you know we were on a flight to Miami to record.

8. What was the creative process like for developing your sound as a trio? How do you blend pop melodies and R&B harmonies to create something unique?
We are all massive fans of R&B music. In the beginning of Sheer Element, Jej mainly arranged our covers. We love to collaborate though, so we thrive when we're bouncing off each other's ideas. That's how we have this unique blend of sound, because it comes from three different minds, each having their own take on R&B, but together it sounds really good.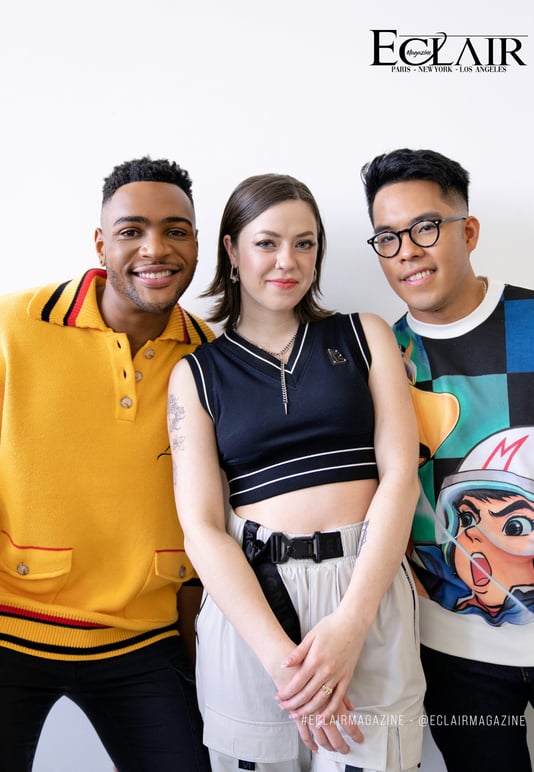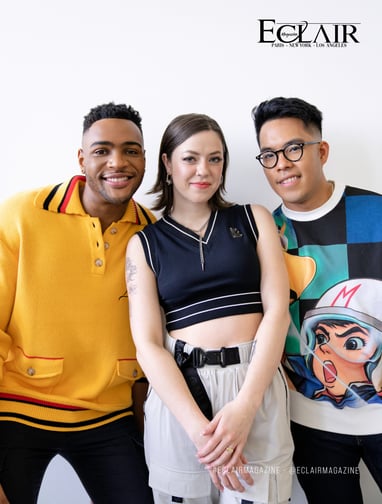 9. How has your online presence and the support of your dedicated fans contributed to your journey as artists?
It's everything. We love our fans, and they constantly fuel us to want to continue to release more music for them to enjoy. Having that kind of support is something we're super grateful for.

10. With the release of your debut EP coming up in September, what can fans expect from the overall sound and themes of the project?
Everyone can expect to hear a lot of late 2000's R&B vibes with a little pop thrown in there. The music during that time really resonates with us because it's what we grew up listening to. We just add our new flare to it, and it feels right.

11. How do you prepare for your captivating live performances? What elements do you prioritize to make your shows unforgettable?

Normally, we'll rehearse four times a week for at least two months and sometimes more. Performing as a group takes a lot of practice to be in sync with each other. We really prioritize our blend. It's so important.

12. Can you share any insights into the musical influences that have shaped your style as a group?
So many different artists have shaped our style as a group. We love artists from Destiny's Child, Boyz II Men, and Bee Gees to Ariana Grande, Mariah Carey, and Usher.
13. What goals do you have for your music career, both in the near future and in the long term?
To continue making music that's true to us. We always want to be our authentic selves with our music. We hope that our new music will help continue to grow the community we have now.

14. How do you navigate the challenges and opportunities that come with being part of the music industry today?
The answer is simple: by never giving up.


15. What message or emotions do you hope listeners take away from your music?
We hope that listeners feel nostalgia as we bring back early 2000's R&B, and that they can feel the message of our lyrics through our singing. A huge driving factor of how we arrange vocals is the way the melodies and harmonies make us feel, and we hope that shines through to others in our music.

16. If each of you, Izzy Kaye, Tabon Ward, and Jej Vinson, could give one piece of advice to your younger selves, what would it be?
Tabon: I would tell myself that life doesn't get easier, but more fulfilling.

Jej: I would say to stop overthinking, because things would fall in to place as they should when the time is right.
Izzy: I would tell young Izzy Kaye that rejection is so much more normal than you think, and it's so important to always focus on your achievements instead of letting your failures define you.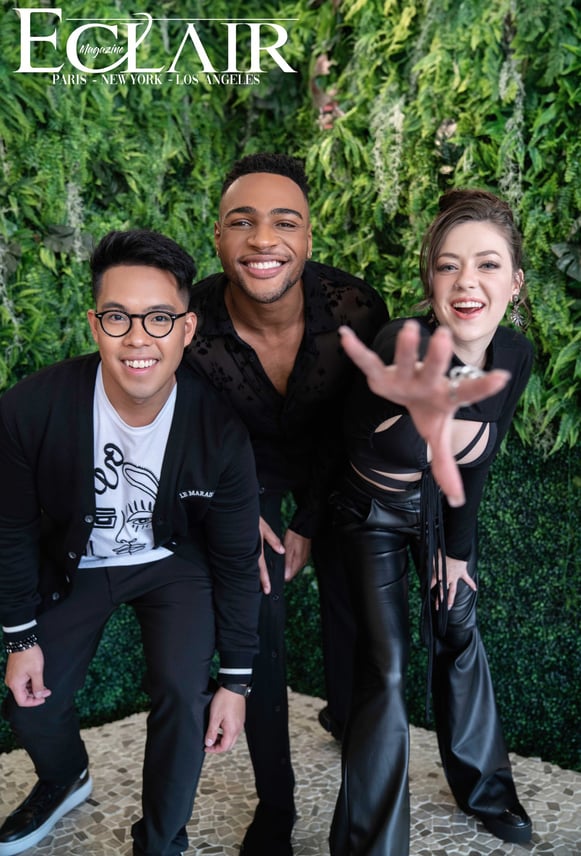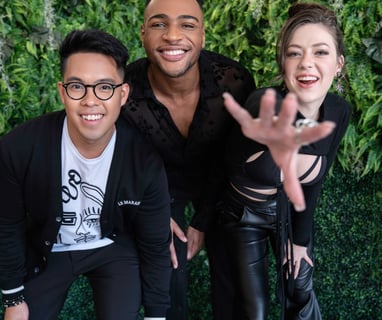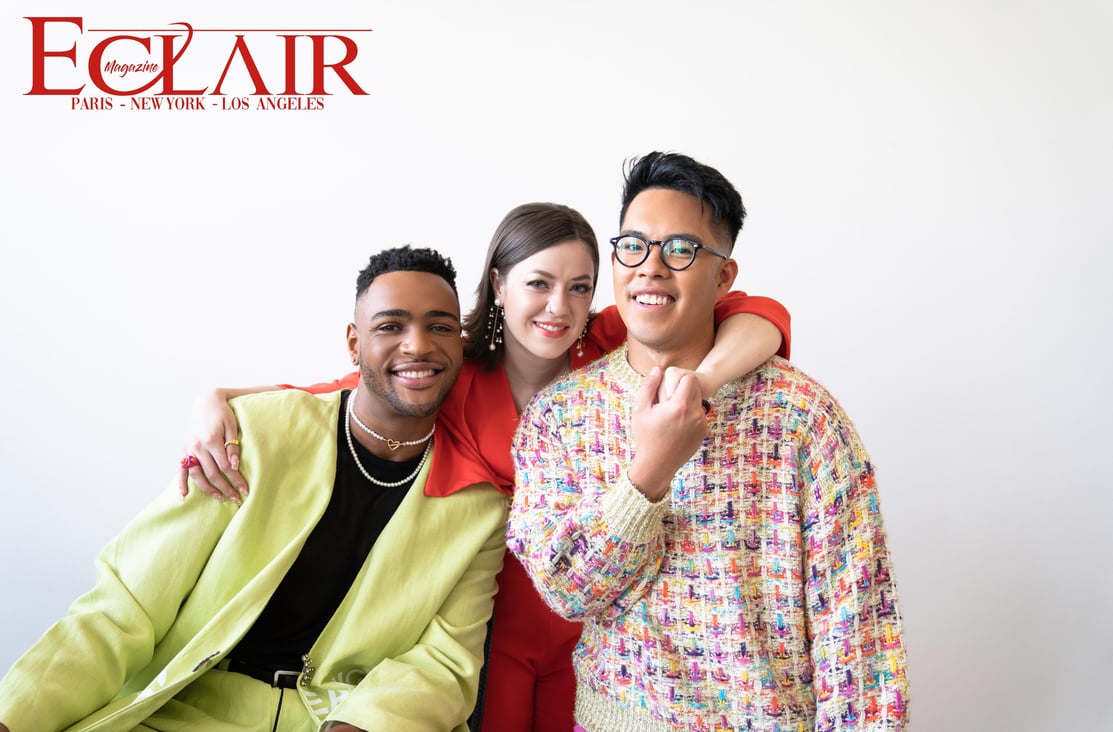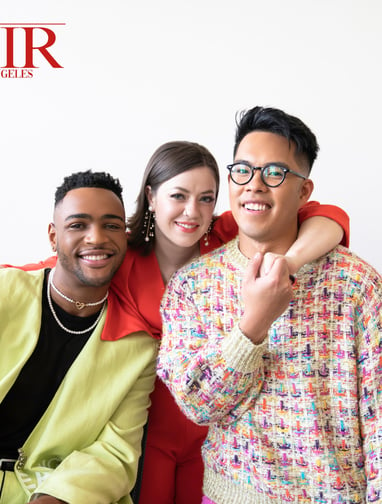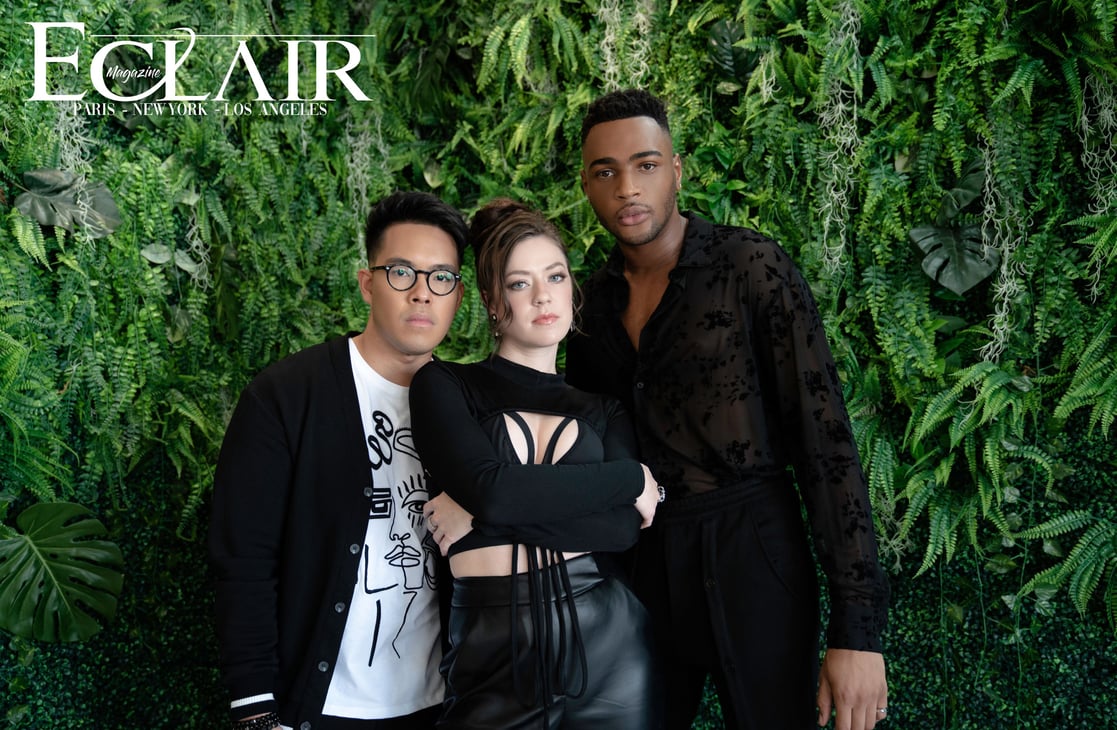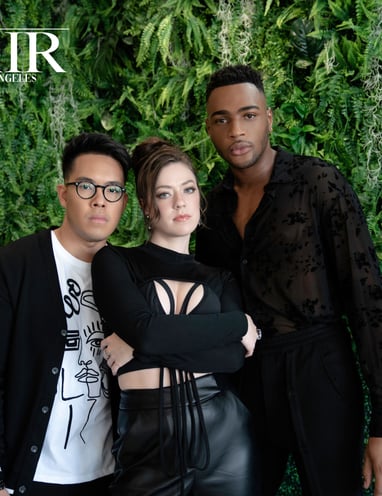 We have made quality our habit. It's not something that we just strive for – we live by this principle every day.