The Star of " Love In Bloom" Movie
Conducted by
Guillaume Jean Lefebvre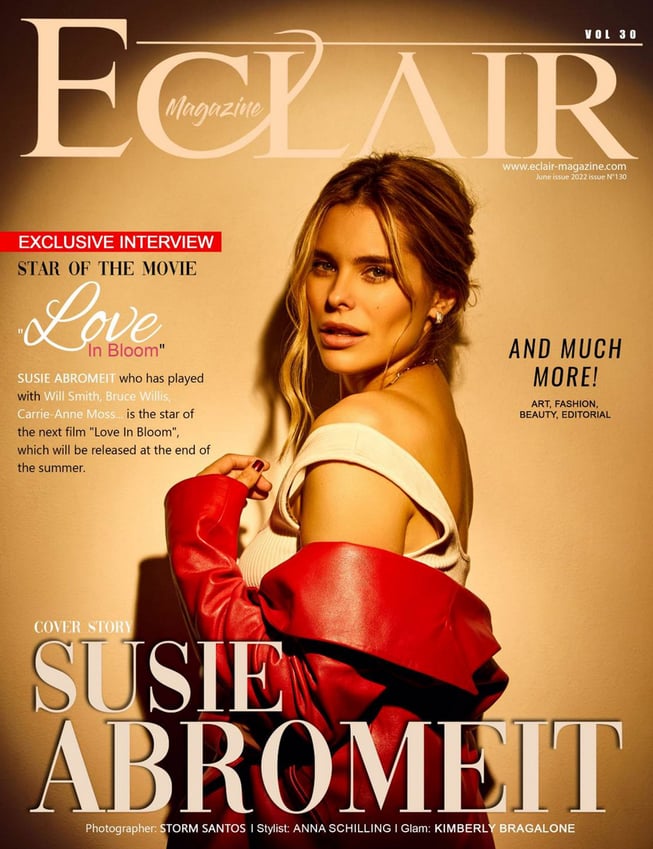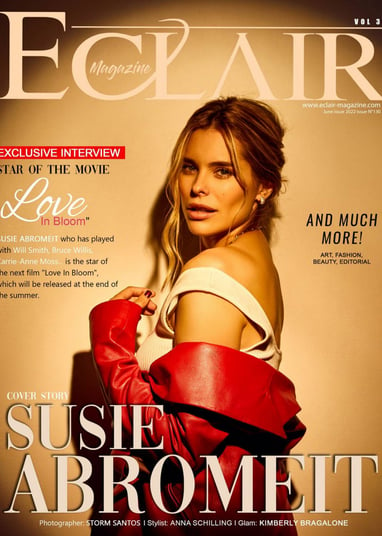 1- As a highly talented actress, you have graced the screen in notable productions including "King Richard," "Setup" alongside Bruce Willis, "Devious Maids," "NCIS," and Marvel's "Jessica Jones," among others. Excitingly, you will soon be featuring in the upcoming film "Love in Bloom." Could you provide us with more details about this film? What is the premise, and what character do you portray?
In "Love in Bloom," I portray the character of Amelia Hart, a woman who finds herself feeling trapped in her personal life, including her relationship and her career as a florist. The story takes an unexpected turn when she travels to Australia to be the maid of honor at her sister's wedding. Unfortunately, her sister and her fiancé become stranded at a mountain retreat just days before the wedding. This situation forces Amelia and the best man, Grayson, to join forces and take on the task of planning the wedding together. Amidst the challenges they face, love blossoms, and Amelia's life begins to transform.
2- What drew you to this particular role? Do you find any similarities between yourself and the character?
There are definitely some elements of the character that I relate to. However, I would say that Amelia possesses a certain grace that sets her apart from me, as I tend to be more of a free spirit. Nevertheless, throughout the film, Amelia discovers her own free-spirited nature. I have also experienced moments of feeling stuck in my own life, much like Amelia. Working on this film has been an absolute joy, and I developed a wonderful friendship with Julian Haig, who portrays Grayson. We spent most of our time on set laughing and enjoying the company of the entire crew.
3- Can you reveal the release date of the film and where audiences can expect to see it?
Certainly! "Love in Bloom" will be shown on GAC Family, and it is scheduled for release at the end of the summer. Be sure to mark your calendars and look forward to this heartwarming film.
Susie Abromeit is a prominent actress known for her notable roles in various successful productions. She gained recognition for her portrayal of Jessica Jones in the acclaimed Marvel series. Additionally, she showcased her talent alongside Will Smith in the highly anticipated film "King Richard" and shared the screen with Bruce Willis in "Setup."
Currently, Susie Abromeit is set to star in the upcoming film "Love In Bloom," scheduled for release at the end of summer. In this captivating movie, she takes on the role of Amelia Hart, a young woman who finds herself feeling trapped in her personal life, struggling with her relationship and career as a florist. The film promises to offer a compelling narrative and showcase Abromeit's exceptional acting abilities.
With her impressive repertoire of diverse roles, Susie Abromeit continues to establish herself as a talented and versatile actress in the industry. Audiences eagerly anticipate her upcoming performance in "Love In Bloom."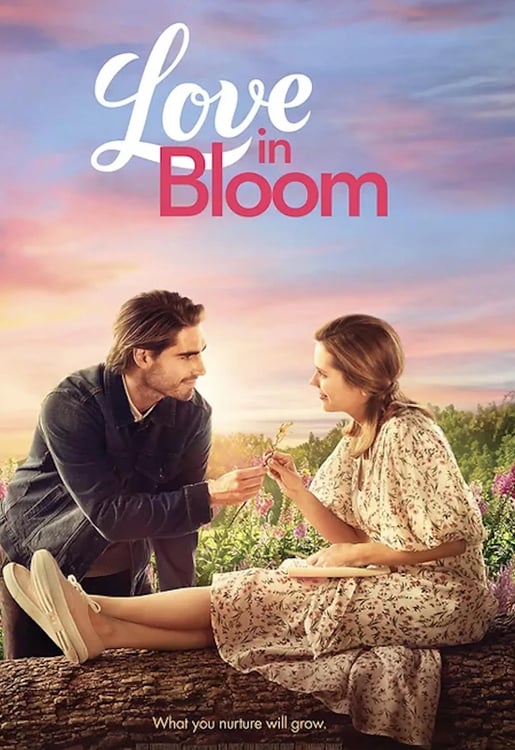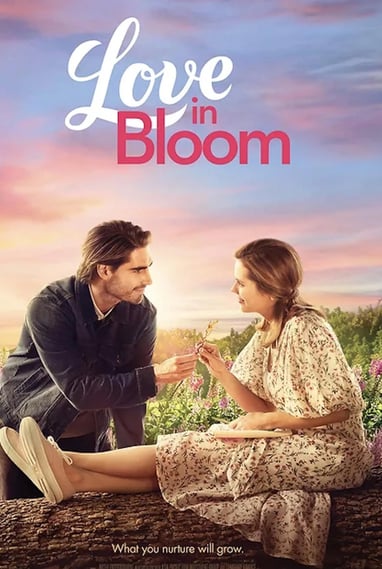 Portrait Of The Month ( June 2022)
4- Acting is often perceived as a glamorous profession, but it comes with its complexities. How do you manage to stay grounded and connected to reality amidst the demands of your career?
Moving to Utah has played a significant role in helping me maintain a sense of reality. Being surrounded by nature and immersing myself in the beauty of the mountains and wildlife has grounded me and allowed me to be more authentic to myself. It nourishes my soul and keeps me balanced.
Additionally, I've experienced moments in my career where I doubted if I would ever have the opportunity to work again. These experiences have instilled in me a deep sense of gratitude for the chance to do what I love and be involved in projects that resonate with me. Every day I have the privilege to work in this industry as a creator and artist is a blessing, and I cherish each moment.
5- Living in Los Angeles, the pressure to maintain a perfect image can be overwhelming. How do you handle this expectation? What are your thoughts on photo editing apps?
I made the decision a long time ago to let go of the pursuit of perfection and instead embrace the valuable lessons that come with growing older. Each passing year brings new wisdom and insights that I appreciate. My focus now is on prioritizing my health, cultivating inner strength, and finding a harmonious balance in my life.
Regarding photo editing apps, I believe it's a personal choice for each individual. It's akin to the decision to undergo plastic surgery. If used tastefully and subtly, editing can enhance one's confidence and overall well-being. However, it's important not to go overboard and lose sight of maintaining a natural and balanced appearance. Moderation is key in order to preserve authenticity and avoid an excessive reliance on editing tools.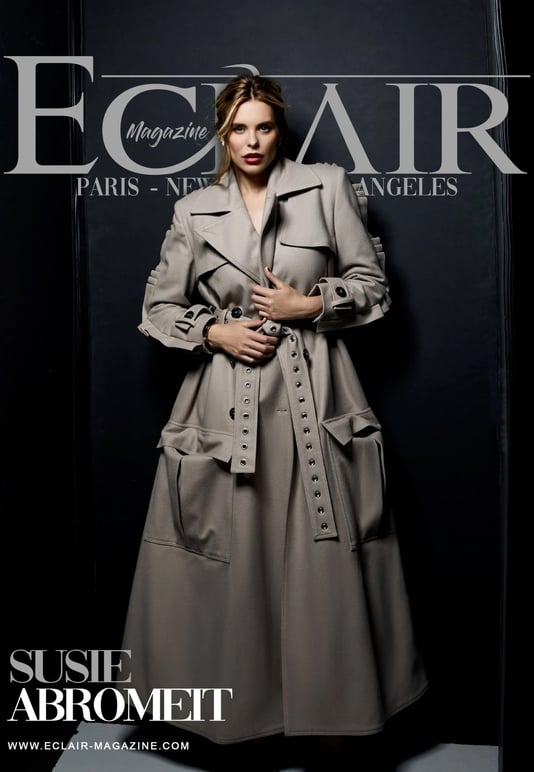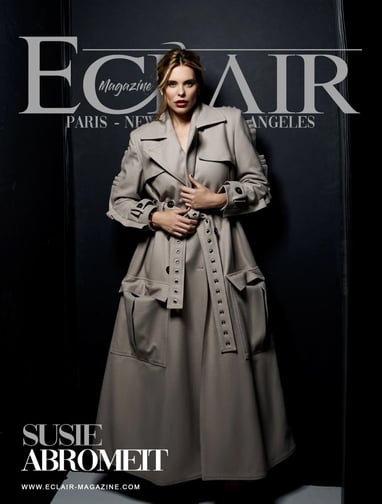 6- Can you share any beauty secrets related to makeup and hair?
Certainly! My beauty secrets include using La Mer cream, applying sunscreen regularly, avoiding prolonged sun exposure, and prioritizing ample sleep for a well-rested appearance. These practices have helped me maintain healthy skin and hair.
7- Among the various films you've worked on, which experience stands out the most? Have you formed genuine friendships with any of your co-stars?
Certainly, one experience that stands out to me is working on the film "Love in Bloom." During this project, I formed numerous lasting friendships, which was truly special. Additionally, I've had memorable experiences working on films such as "Jessica Jones," "Much Ado about Christmas," and "King Richard." I became friends with Will Smith during the filming of "King Richard," and it was an incredible opportunity to collaborate with him.
8- You are a multi-talented artist, encompassing acting, modeling, music, and athletics. Could you tell us more about your passions in these diverse fields? At what age did you develop a desire to become an actress, and what motivated you?
I've been involved in artistic endeavors since I was young, expressing myself through drawing and storytelling. I've always engaged in some form of art throughout my life. Although I attended acting camp at the age of 8 or 9, it wasn't until I turned 18 that I fully pursued music and acting. I believe that these different forms of art are deeply interconnected, serving as various outlets for self-expression. Art is a calling for me, and I feel a deep sense of purpose in pursuing it in its various forms.
Photographer:
Storm Santos
I Stylist:
Anna Schilling
I Glam:
Kimberly Bragalone
9- Are you currently working on any upcoming projects, particularly in the realm of music? If so, could you share some details about it?
Currently, I don't have any specific projects lined up for my music, but I am still actively involved in songwriting. Due to my busy schedule with producing, acting, and writing other projects, I haven't had as much time recently to focus on writing new songs. However, I am eagerly looking forward to getting back into it soon.
10- You went through a traumatic event during the Malibu fires. Could you share what happened and how you were able to overcome this difficult ordeal?
During the Malibu fires, I experienced a traumatic event. However, I was able to channel the lessons learned and the immense energy from that experience into something transformative. One of my best friends gave me invaluable advice, telling me that I had the choice to either cry about it, which would be completely valid, or to channel that energy into creating something positive. I chose the latter. This advice was truly life-changing, and I was able to manifest numerous positive things in my life during that time while also allowing myself the necessary healing process.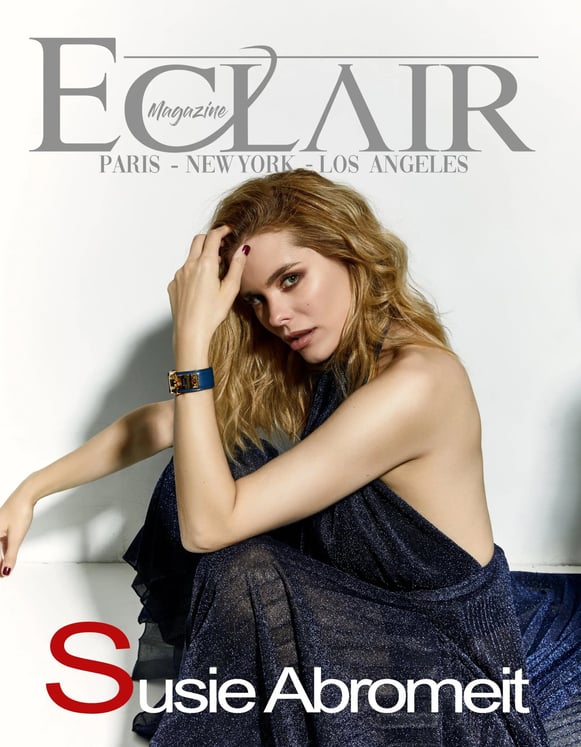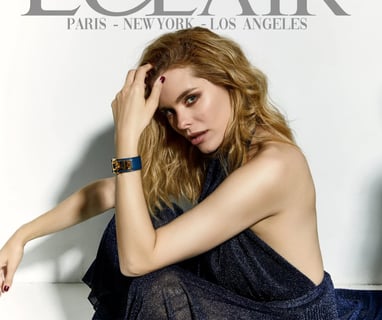 11- In addition to your remarkable artistic talents, you are known for your compassionate nature. The organization "Not for Sale" holds great significance for you. Can you elaborate on what it means to you and why supporting this organization is so important?
I had the opportunity to collaborate with Not for Sale, and I feel incredibly grateful for that experience. We embarked on trips to Vietnam and the Amazon rainforest in Peru, which proved to be eye-opening and deeply rewarding. It was a profound experience to contribute in a meaningful way. Organizations like Not for Sale play a crucial role by providing support to individuals who are vulnerable to trafficking, one of the most devastating experiences one can endure. They equip these individuals with tools and opportunities to help them escape situations that could potentially lead to exploitation. Instead of simply offering temporary assistance, they empower individuals to build better lives for themselves, imparting them with the skills and resources necessary for lasting change.
12- In your opinion, what is the greatest injustice in the world?
There are numerous injustices that demand attention. It's challenging to pinpoint just one. However, I believe it is crucial for us to focus on ourselves as individuals. If each of us strives to improve our lives in every aspect, we can collectively build a society that reflects that positive change. It all starts with self-reflection and personal growth. We must look within ourselves, identifying and rectifying the injustices we harbor, before extending our efforts to those around us—our families, friends, and communities. The journey towards justice begins internally, addressing the injustices within ourselves, and then expanding outward to make a difference in the world.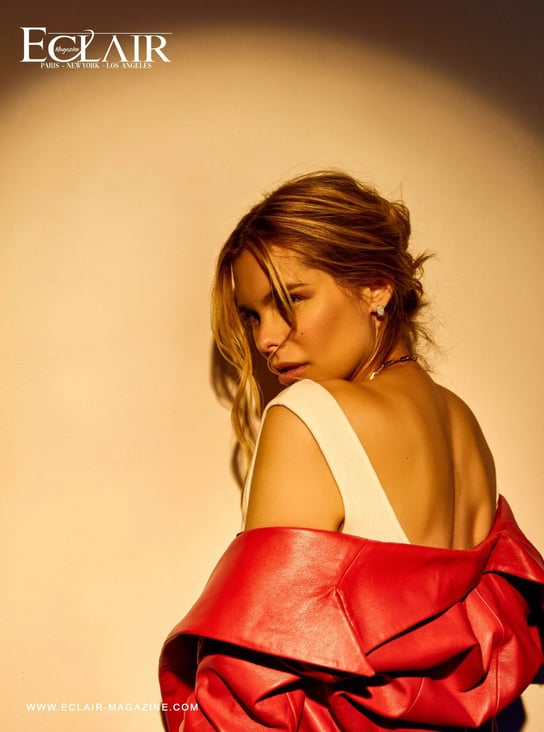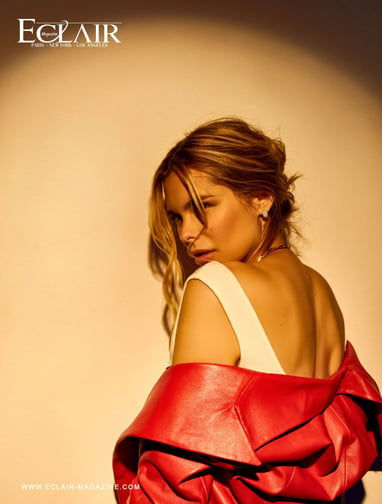 13 - We end our interview with our favorite question if you had one piece of advice to give to yourself as a child, what would it be?
Listen to that inner voice and your intuition, and listen to God. He knows best. Listening to God would have saved me so many, and I mean sooooo many, problems. I could have avoided it all, but I needed to gain the wisdom to understand why he was saying those things. But now I'm listening. So I know now when I don't quite understand something, I realize he knows best and I've experienced what that feels like to not listen. So listening is one giant life lesson I am cultivating. :)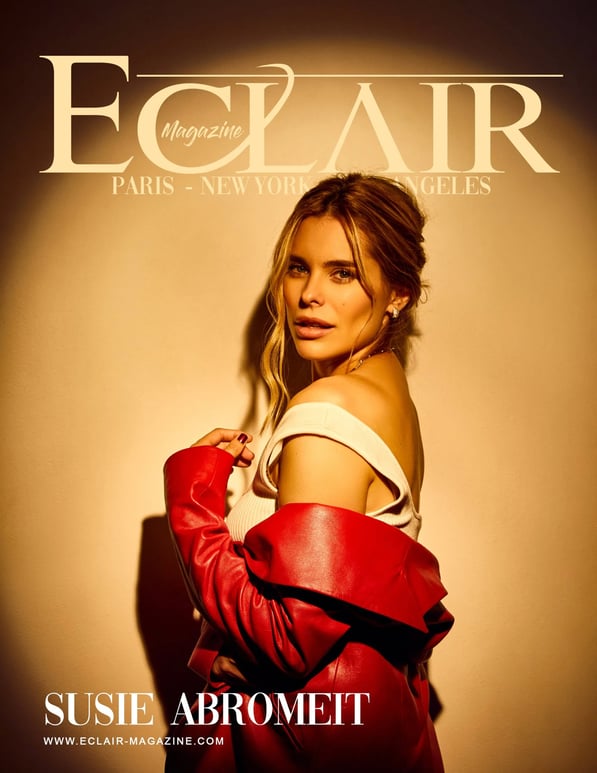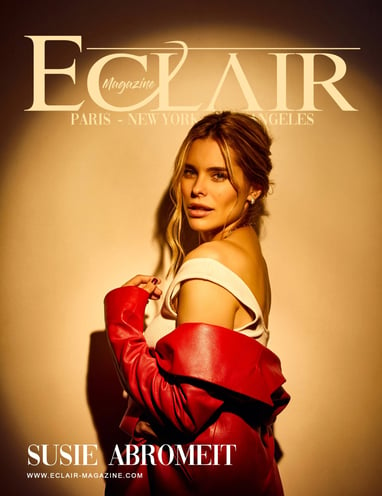 We have made quality our habit. It's not something that we just strive for – we live by this principle every day.