New sensation of the neo-soul in France
Conducted by
Guillaume Jean Lefebvre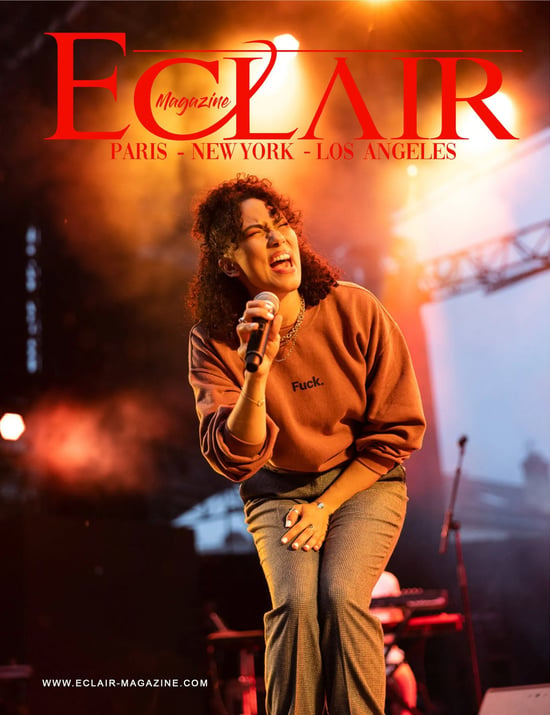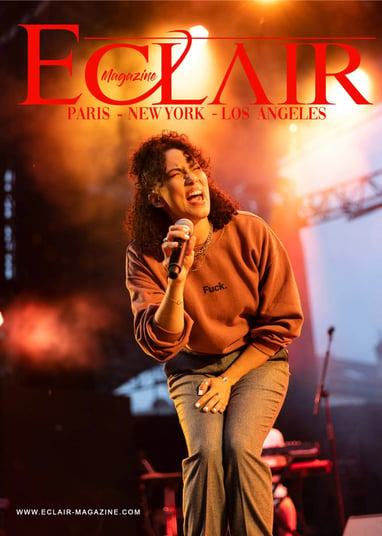 1- Hello Thaïs Lona, could you please introduce yourself to those who may not be familiar with you?
Hello Eclair!
I'm Thaïs, a French singer deeply passionate about music, especially soul and hip-hop.
2- As a French singer, songwriter, and performer, your highly anticipated debut album, "CUBE," is set to be released on May 6th. Could you share more about this album? What inspired you, and why did you choose the name "CUBE" for your first album? What significance does it hold for you?
I draw inspiration from a diverse range of artists I've listened to since my childhood, such as d'Angelo, Earth, Wind & Fire, Erykah Badu, Prince, Quincy Jones, Alicia Keys, and many others. They laid the foundation for my musical journey.
Presently, I'm a huge fan of Anderson .Paak, Snoh Alegra, Chance the Rapper, Doja Cat, Jidena, Mahalia, Nathy Prélude, Mac Miller, and the list goes on.
"CUBE" represents a significant chapter in my personal growth as a young adult. It's a tapestry of various colors and sounds, infused with positivity and kindness. The album reflects the multifaceted and intricate nature of human beings. It delves into the challenges we face while striving to truly know ourselves, surmount the obstacles that life throws at us, and ultimately flourish. It emphasizes that we are in a constant state of evolution, never stagnant. Just like a Rubik's Cube, with its multitude of facets, I named my debut album "CUBE." I believe it creates a connection for everyone, whether through the music or the lyrics, as we all navigate through life's twists and turns.
"Nothing would have been possible without Ibrahim Maalouf"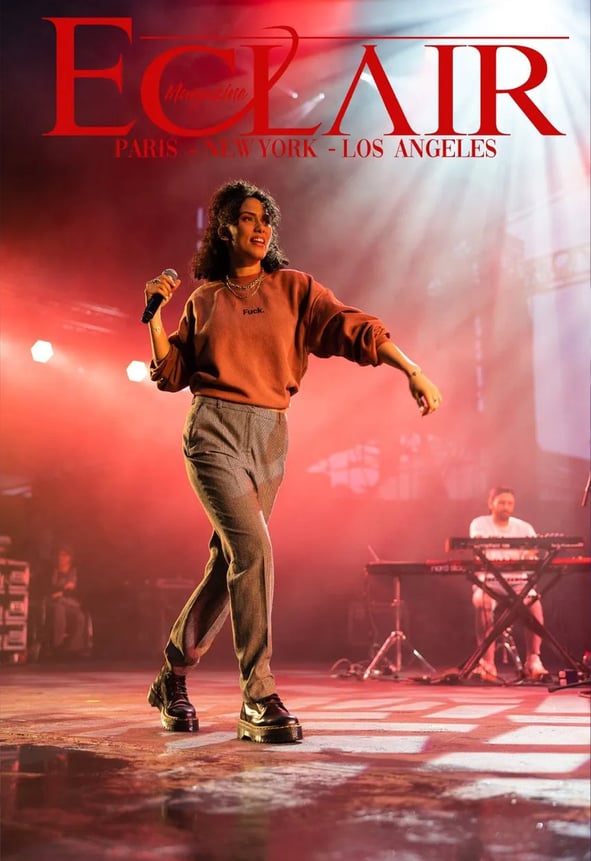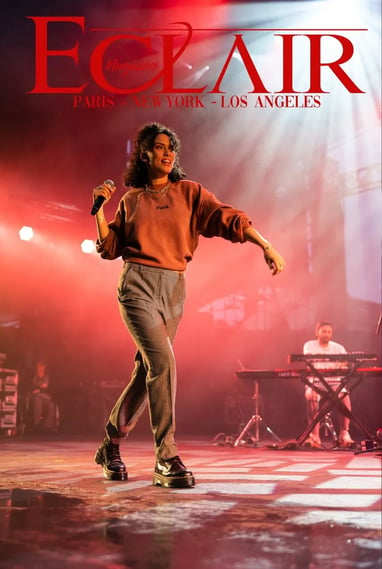 Portrait Of The Month ( April 2022)
3- You've had the incredible experience of performing as the opening act for renowned artists such as IAM, Kimberose, Priya Ragu, and even your mentor, the trumpeter Ibrahim Maalouf. You've also recorded a duet with Ibrahim Maalouf titled "Heritage" for your upcoming album. Can you tell us about your encounters with these accomplished artists? Who impressed you the most and why? How did you feel as a young singer performing in front of unfamiliar audiences in iconic French venues like the Halle Tony Garnier or the Olympia?
It was truly an incredible experience. I was filled with a mix of excitement and nervousness. Having the chance to be the opening act for such renowned artists, whom I deeply admire, and performing on legendary stages was an absolute dream come true.
Ibrahim Maalouf played a pivotal role in making all of this possible, and I'm immensely grateful for his guidance and support. He has been an inspiration to me both musically and personally.
One artist who left a profound impression on me was Akhenaten from IAM. I already held him in high regard before our encounter, but my admiration only grew stronger after meeting him. He is a genuine, humble, curious, and passionate individual who generously shares his latest musical discoveries. Akhenaten is an artist who constantly evolves, and his continuous growth is truly inspiring to me.
As a young singer, performing in front of unfamiliar audiences in iconic French venues like the Halle Tony Garnier or the Olympia was a surreal experience. It was a mix of exhilaration and gratitude to have the opportunity to showcase my talent in such prestigious settings. The energy from the crowd, the historic significance of these venues, and the realization that I was standing on the same stage where legendary artists have performed before was overwhelming. It fueled my passion and gave me the confidence to deliver my best performance every time.

4 - You have a diverse musical universe that spans across genres like soul, rap, jazz, hip-hop, and more. This diversity may sometimes confuse fans who appreciate certain aspects of your music but not others. Did this add stress or present an extra challenge early in your career? What would you say to convince skeptics that this diversity is your strength? And why?
Indeed, some people may find it challenging to embrace the various styles and genres I explore in my music. However, I believe it's important for me as an artist to keep evolving and not confine myself to one specific style. I have a deep love and appreciation for different genres, and I want to express that through my artistry.
Rather than viewing it as a weakness, I consider this diversity to be my strength. It allows me to tap into different emotions, experiment with new sounds, and connect with a broader range of listeners. It keeps my creativity flowing and prevents me from feeling stagnant. I understand that it may not resonate with everyone, but for those who are open-minded and appreciate the different facets of my musical universe, it becomes a journey of exploration and discovery.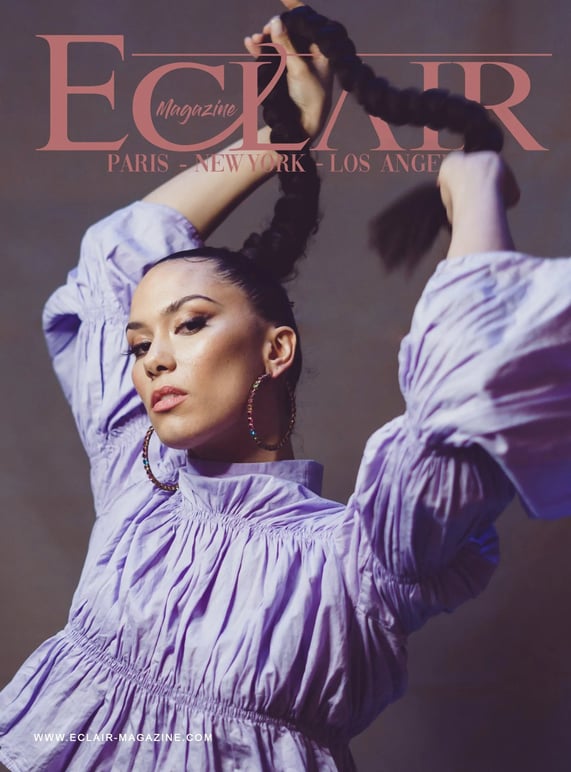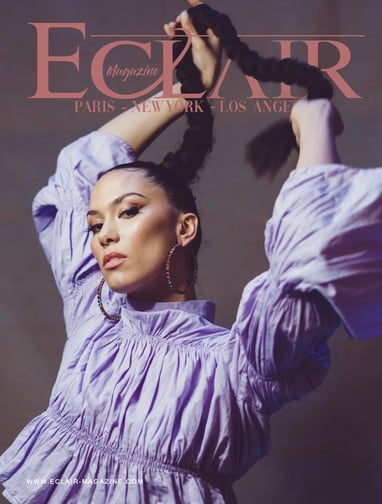 5 - As a French singer who predominantly sings in English, how has your music been received in France? Can we expect any French tracks on your upcoming album?
While I don't have any French songs on my upcoming album, I do plan to explore that avenue in the future. I have a deep love for the beauty of the French language. However, at this moment, I feel that my melodies and lyrics resonate most authentically in English. I understand that singing in English in France may not open as many doors as singing in French would. However, I remain hopeful that my music will still be embraced and appreciated by audiences. You never know until you try, and I believe that music transcends language barriers.
6 - There's no denying your talent as an artist with a promising career ahead. Listening to some of your songs, there are moments where you evoke comparisons to singer Alicia Keys, especially on the track "Till I Know." How do you feel about this comparison? Is being referred to as the French Alicia Keys flattering to you? Or do you have concerns about being compared to another artist in the future?
Being compared to one of the most inspiring artists I know, like Alicia Keys, is incredibly flattering. To be referred to as the "French Alicia Keys" is truly an honor. However, I often wonder if the comparison is more based on physical similarities rather than musical ones.
As an artist, I strive to create my own unique sound and identity. While I appreciate the comparison to Alicia Keys, I want to be recognized for my own distinct style and artistic expression. Comparisons can be both flattering and challenging. On one hand, it acknowledges the influence and impact of great artists who have paved the way. On the other hand, it's essential for me to establish my own voice and artistic path, separate from any direct comparisons to others.

7 - Would you like to pursue a career in the United States? If so, why?
Absolutely, it would be a dream for me to pursue a career in the United States. Many of my greatest musical influences and references come from Anglo-Saxon artists. The music I have loved and listened to since I was a child has originated from the US and the UK. Therefore, for me, it feels like the right place to continue my career and explore new opportunities.
8 - Eclair Magazine has featured both French and American singers, including renowned artists like Deborah Cox, Wendy Starland, Helene Segara, Camille Lellouche, and many more. Are there any American or French singers, among those mentioned or others, that you would like to collaborate with someday? And why?
There are so many artists I would love to collaborate with! In my wildest dreams, I would say Anderson .Paak and Kaytranada from the United States, and in France, Nekfeu, Alpha Wann, and Luidji. Each of these artists brings something unique to the table, and their musical styles resonate with me deeply. Collaborating with them would be an incredible opportunity to create something special and push the boundaries of my own artistry.
Photographers :
Sandra Gomes & Jerome Chion
9 - At what age did you decide to become a singer? How was this decision received by your loved ones? Have you always received support in your career choice? Additionally, apart from the arts, in which field do you think your loved ones see you succeeding?
I discovered my passion for singing at a young age, but I was quite shy about it. I didn't want others to watch me when I sang. I was actually studying the saxophone, and one day in class, my teacher accompanied us on the keys and asked me to sing the theme. As I started singing, he abruptly stopped everything and turned to me, saying, "Wait, what? Girl, you can sing!" That moment was pivotal for me, and it motivated me to pursue singing further. I was a very insecure girl, and I think I needed someone to push me out of my comfort zone. I'm grateful to him for that.
Throughout my journey, I have been fortunate to receive support from my loved ones. They have always encouraged and believed in me, even during moments of doubt. I can't imagine my life without pursuing something artistic—it is truly my calling. However, if I hadn't had the opportunity to thrive in the music industry, I believe I would have ended up studying and working with children, particularly those with special needs. Given that I have been diagnosed with anxiety and dyslexia myself, I have a deep empathy and desire to make a positive impact in their lives.

10 - In this challenging period, what message would you like to convey to the world?
During these complicated times, my message to the world would be to avoid sinking into individualism and instead embrace benevolence, support, empathy, and attentiveness towards not only our family and friends but also the people around us. It is important to remember that we are all in this together. Things are already complicated enough, so let's strive to make them better by showing kindness and understanding.
11 - Apart from the success of your album, what can we expect from you in 2022?
In addition to the success of my album, I have a passion for acting as well. So, in 2022, you might see me taking my first steps as an actress. It's an exciting new endeavor for me, and I'm looking forward to exploring this creative outlet.
12 - To conclude this interview, we have a question from Eclair Magazine. If you could give one piece of advice to the child version of yourself, what would it be?
Wow, that's a profound question. If I could give advice to the child I once was, it would be to always believe in yourself, to pause and take a deep breath when things get tough, and to keep moving forward with confidence. I would reassure my younger self that everything will eventually get better, and in fact, it will be so much better than imagined.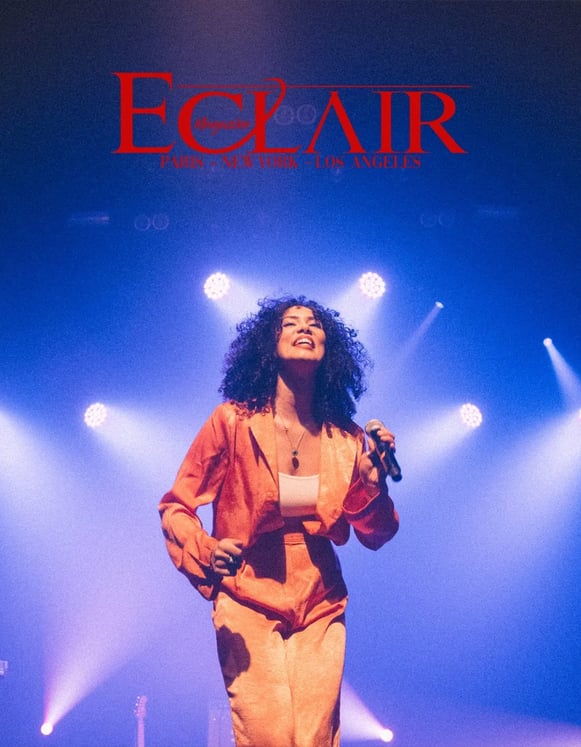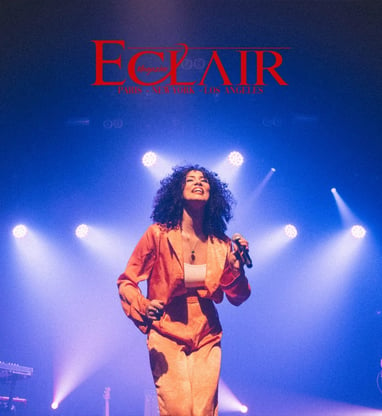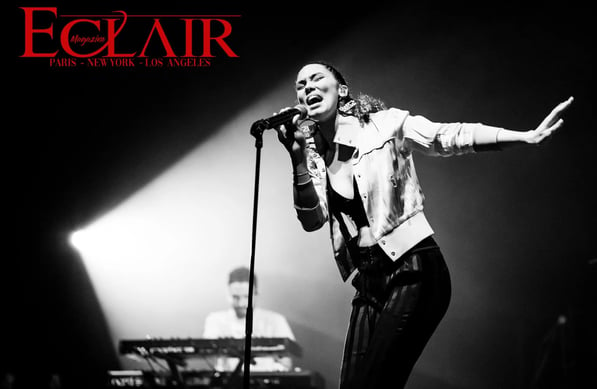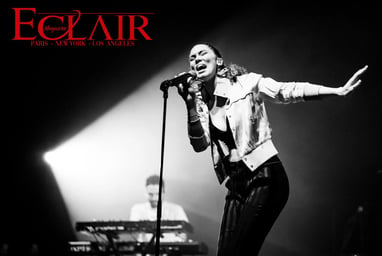 We have made quality our habit. It's not something that we just strive for – we live by this principle every day.