Multi Platinum Recording artist.
Conducted by
Guillaume Jean Lefebvre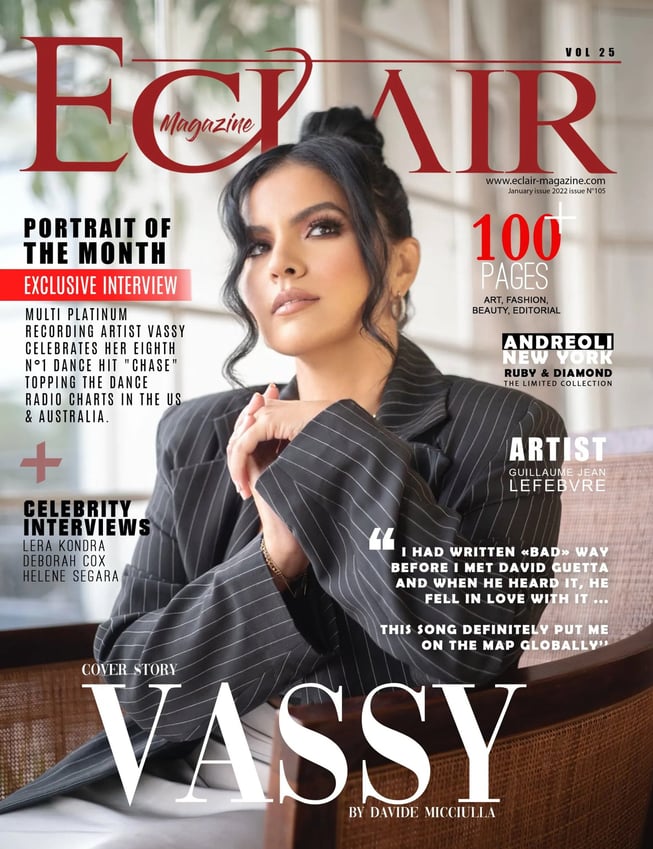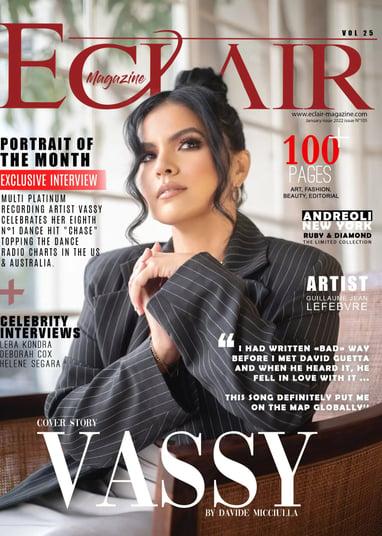 1 - Although you are already well-known, could you please introduce yourself to those who may not be familiar with you?
Hello, my name is VASSY. I was born and raised in a small town in Australia to Greek parents. While I initially pursued a degree in architecture, I later followed my passion and became an international singer-songwriter. After moving to the United States, I achieved significant success as a multi-platinum, award-winning recording artist, with a focus on the dance music genre. Many people recognize my voice from popular EDM anthems. However, at the core, I am simply an artist who loves creating music and has a deep affinity for nature.
2 - You had the opportunity to collaborate with one of the greatest French DJs, David Guetta, on the single "Bad." How did this collaboration come about, and what memories do you have of this artistic exchange?
Collaborating with David Guetta on "Bad" was undeniably a defining moment in my career. I had actually written the song long before I met Guetta, and when he heard it, he instantly fell in love with it. One day, I received a phone call from Atlantic Records informing me that David Guetta wanted to meet me. I vividly remember our first encounter in the studio, where we conversed in French. It was delightful for both of us to discover our shared ability to speak the language. We briefly discussed his vision for the record and other related aspects. From there, everything fell into place. Little did we know at the time that the song would go on to make history. It became the biggest EDM dance record in the world, accumulating over 2 billion streams, achieving 17 times platinum status, garnering numerous awards, and reaching number one in over 30 countries. "Bad" truly propelled me onto the global stage, and I am forever grateful for the incredible success and memories that stemmed from this collaboration.
"This was definitely a big moment in my career, I had written BAD way before I met Guetta and when he heard it he fell in love with it."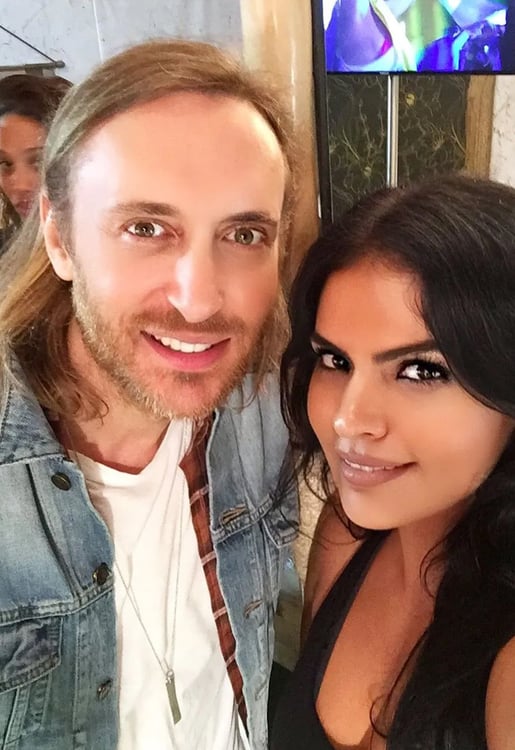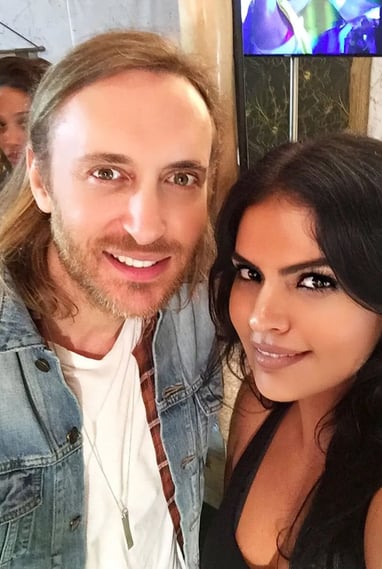 Portrait Of The Month ( Janv 2022)
3 - How did you react to the success of the song? What message does the single "Bad" convey to our readers?
I was initially taken by surprise with the immense success of "Bad." I vividly remember a particular moment later that year when I was performing at Tomorrowland festival alongside Tiesto. Our song "Secrets" had just reached number one worldwide, but "Bad" was still so huge that whenever I performed, the audience always wanted to hear "Bad" as the grand finale. I recall a specific instance in Mexico City, where over 150,000 people in the stadium took over and sang the entire song together. This became a common occurrence in various performances worldwide. I would let the crowd take the lead and sing along to "Bad" since they knew the lyrics and melody so well. Witnessing people from different cultures come together and joyfully sing my song brought me immense pleasure. It was surreal to realize that a song I had written years ago resonated deeply with such a diverse audience. My intention for "Bad" has always been for it to hold personal meaning for each listener. It's about embracing your "bad" side while feeling good. It's a playful and personal experience.
4 - Your songs, released under Warner Bros, have been featured in numerous films and TV series such as Grey's Anatomy, Ugly Betty, and Hilton Hotel ads, among others. Which experience had the greatest impact on you?
Being chosen as the trailer song and theme song for Disney's Oscar-winning film Frozen was truly incredible. I received countless text messages from people all over the world during that time. Additionally, my Hilton Hotels TV campaign, which lasted for two consecutive years, was an amazing experience. It allowed me to stay at Hilton hotels worldwide, which was a fantastic perk. Seeing my song featured in a global TV campaign was exhilarating. I've also had the opportunity to collaborate with various brands, including Victoria's Secret, and have had my music featured in several TV shows. It's always a lot of fun because it not only exposes me to potential new fans but also brings joy to see my song alongside motion pictures on the screen.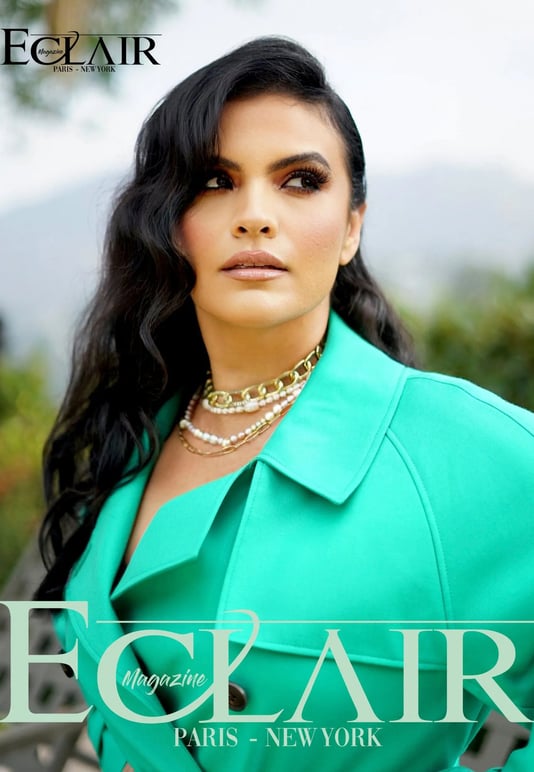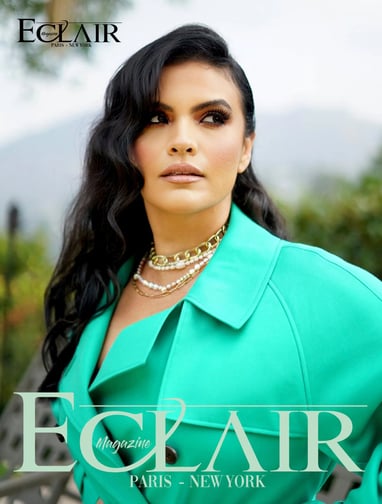 5 - How was the experience of launching your career in the United States coming from Australia?
It was challenging because I had already achieved a high level of recognition and success in Australia. I had appeared on national television, featured in magazines, toured the country, and even had a number one radio hit. However, when I made the move to the United States, I had to start from scratch. No one knew who I was, and I had to rebuild my reputation and establish myself all over again. It was tough not having any connections and having to prove myself from the ground up. It took time and perseverance, but eventually, I was able to make progress and find my place in the industry. It's not an easy feat; it requires hard work, dedication, and letting your work speak for itself.
6 - You studied in Aix-en-Provence, which allowed you to become fluent in French. Have you ever considered pursuing a career in France?
Well, I have to admit something: I actually never studied French formally. I taught myself how to speak French by immersing myself in the language while living in France. It was quite some time ago when I was young, and I spent about six months there. I really dedicated myself to learning and I've always had a love for the French language. I still remember that after about three or four months in France, I started dreaming in French. That's when you know you've become proficient in a language, haha!
Nowadays, I occasionally speak French with native speakers or those who are fluent in the language, and they always compliment me on my fluency. When I was in France, people used to say that I had an accent similar to Grace Jones, which was cool! It would be absolutely amazing to have a career in France. I would love the opportunity to collaborate with French artists. I'm a big fan of French music, and the culture and cinema have such sophistication, artistic expression, grace, and style.
Photographer:
Davide Micciulla
I Makeup Artist:
Erick Oroz
, I Stylist:
Giulia Baggini
I Agency:
Miller PR
, Shoes:
Giannico
7 - Are there any other French artists you would like to collaborate with and record a duet?
Oh my gosh! There are so many amazing French artists, and their music is way cooler than what we have here... Ha! I have a long list of favorites. There are the classics like Jacques Brel, Serge Gainsbourg, and Charles Aznavour, and then there are more contemporary acts like Stromae, Erik Truffaz, L'Impératrice, Therapie TAXI, Nekfeu, Bon Entendeur, Petit Biscuit, and Soolking Officiel, just to name a few. The list goes on!
8 - Can you provide more details about your track "Chase," which is currently experiencing enormous success on the web? The single and album cover were unveiled in Times Square last May. What inspired you, and could you tell us more about the track?
Certainly! "Chase" is a song that delves into the concept of being pursued by your inner demons. It's about those things in life that you're trying to escape but can't seem to shake off. They follow you like an echo. For this track, I wanted to explore a darker and edgier sound while maintaining an up-tempo feel. The demons I refer to can represent anything, whether it's love, addiction, or insecurities. It's a deep and slightly darker exploration.
In terms of production, I aimed for a cool blend of 80s rock-pop vibes with dance-electronica elements, adding an edgy demeanor. Additionally, my vocal tone in this track has a distinct difference.
Seeing my billboard in Times Square was such a thrilling moment, and it was incredible to witness the song reach the number one spot on the dance radio charts in the US and Australia. "Chase" has received tremendous support from DJs, including David Guetta, Tiësto, Afrojack, Chainsmokers, Benny Benassi, Nervo, and many others.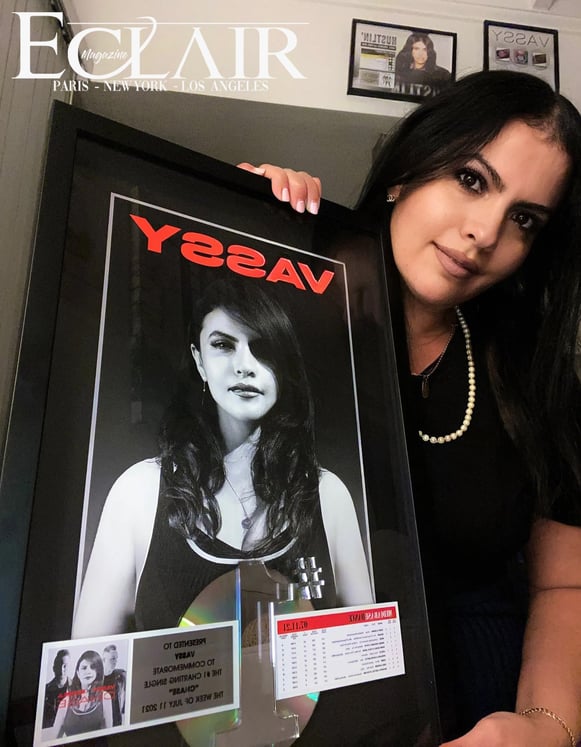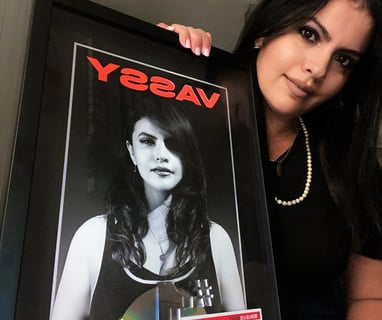 9 - Do you have any other projects in the pipeline? If so, could you share some details?
Absolutely! I have a new release scheduled in the coming weeks here in the US, and I'm also working on my next project with a UK producer. I have a plethora of new songs in the works. Writing and creating music is my passion. I enjoy crafting songs that are inspired by my own experiences and things that resonate with people. It's a sensorial experience for me to express these emotions through music, combining personalized lyrics with captivating melodies. Collaborating with different producers and artists is incredibly exciting because you never know what kind of magic you'll create together. Sometimes, there's an instant spark and chemistry that leads to something truly special.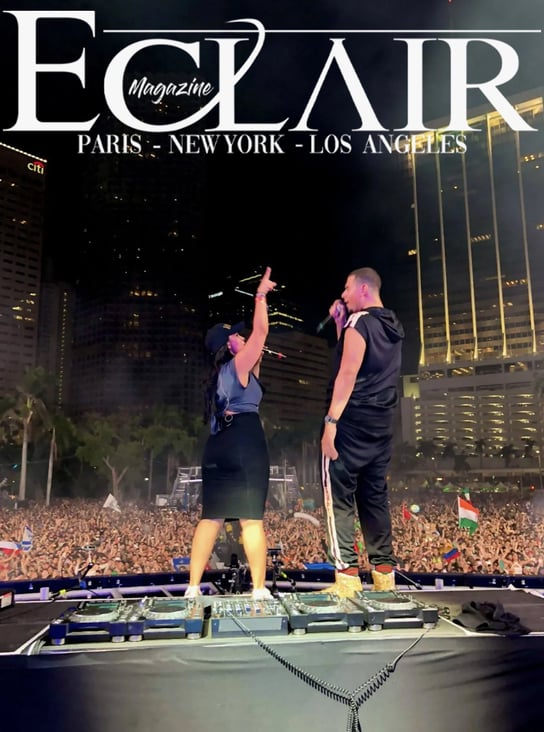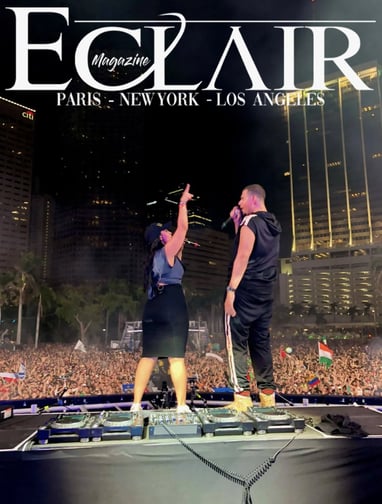 10 - What would be your message to a young girl who aspires to become a singer like you? If you could give advice to your younger self, what would it be?
I have a personal story to share. When I was seven years old, I was actually kicked out of the school choir and told that I didn't have what it takes to be a singer. That rejection was quite painful for me as a young girl. However, little did I know, that rejection was simply a redirection in my life, guiding me towards pursuing my dreams. Years later, I achieved a number one hit across the country, received multi-platinum records, and secured eight number one hits on the Dance Radio and US Billboard Dance charts. The lesson from my story is that despite being told I didn't have what it takes, I proved that teacher wrong.
So, my advice to you is this: Don't let others' opinions define you. It's your own belief in yourself that truly matters. If you have faith in your abilities and dreams, you have every right to manifest them into reality. Along your journey, you will encounter many rejections. Not everyone will share your vision or see your unique qualities, but always remember that you are amazing just the way you are. Be true to yourself and have unwavering belief, because when you believe, you can achieve. Remember, rejections are simply redirections!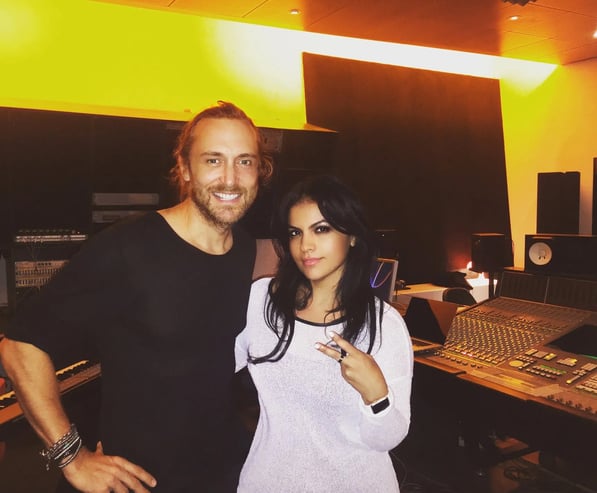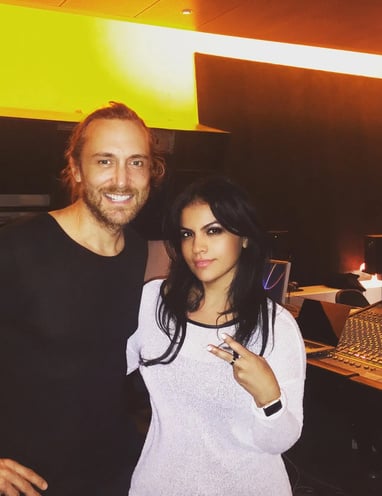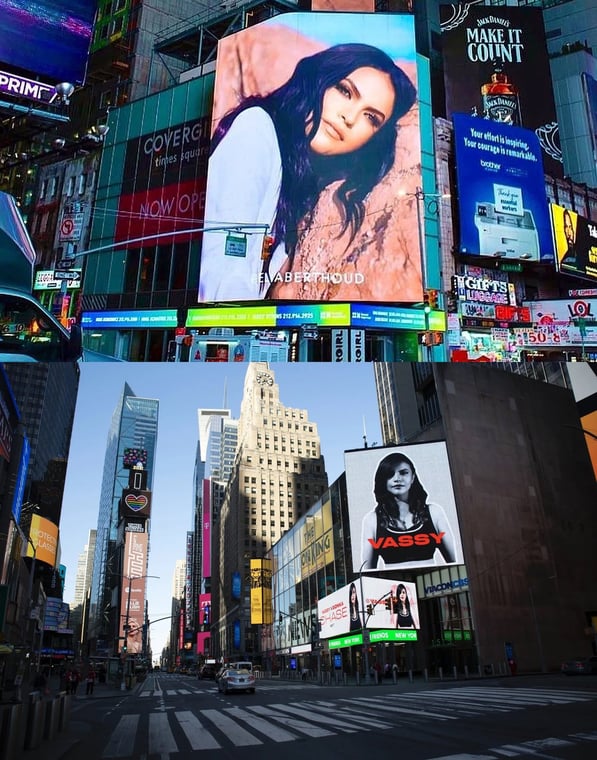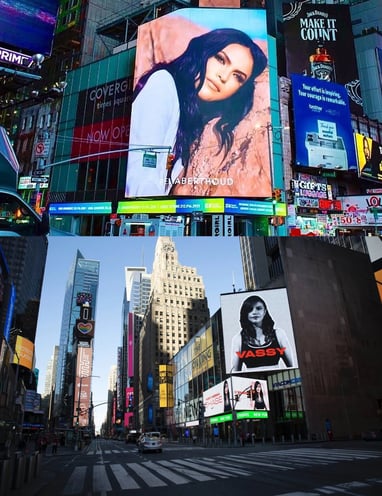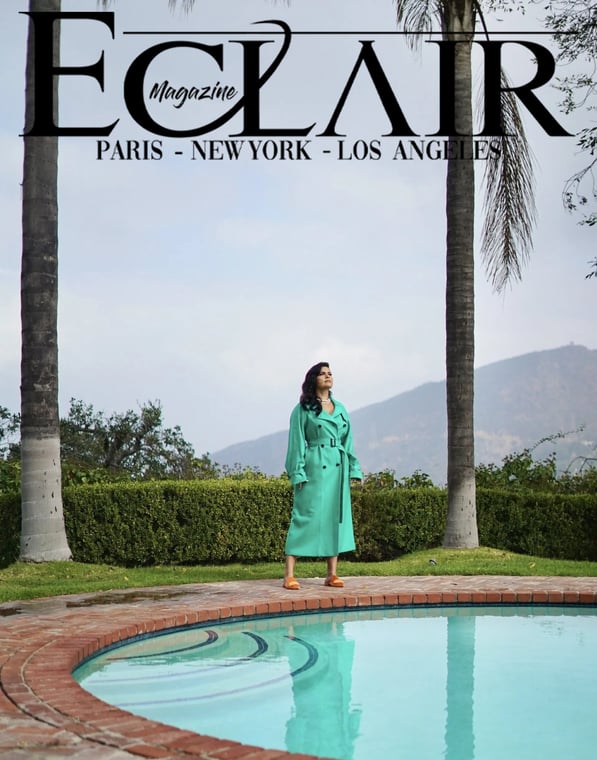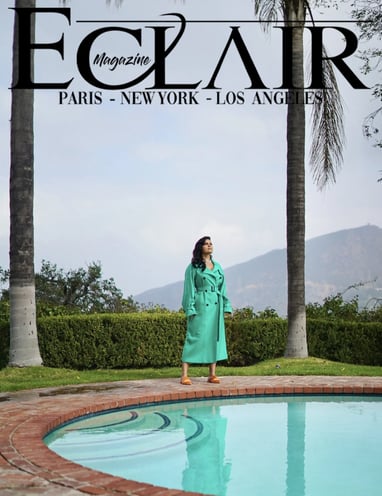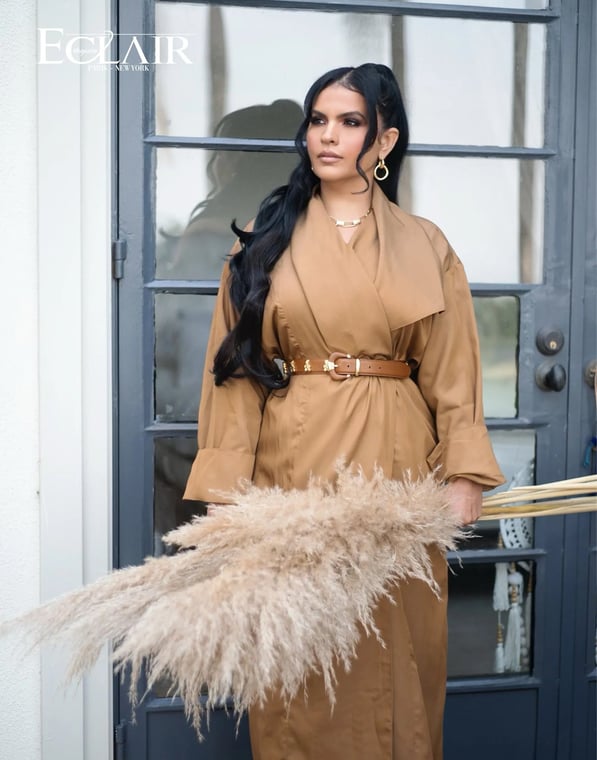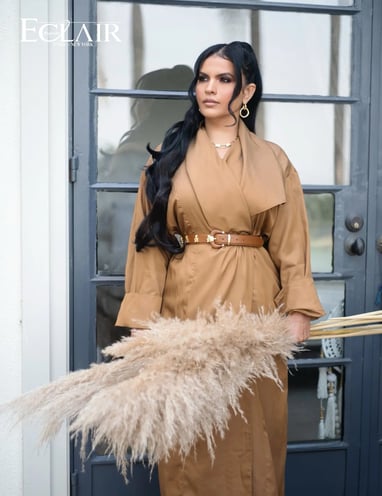 We have made quality our habit. It's not something that we just strive for – we live by this principle every day.