Behind the success of Lady Gaga
Conducted by
Guillaume Jean Lefebvre
Darwin World Media exclusively for Eclair Magazine I Makeup Artist & Hairstylist: Chika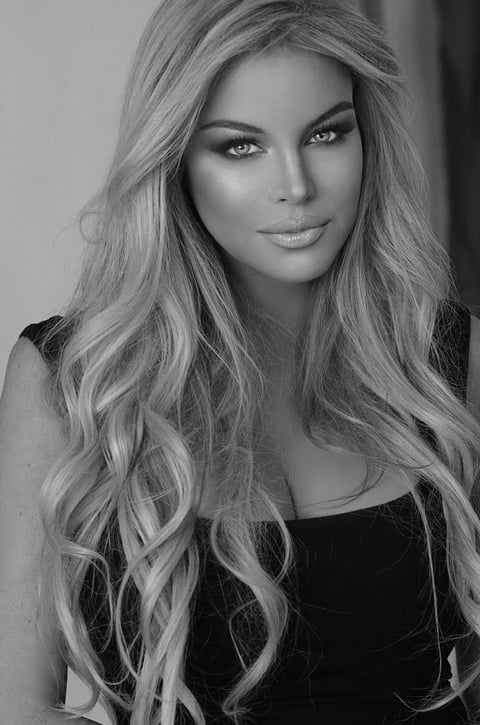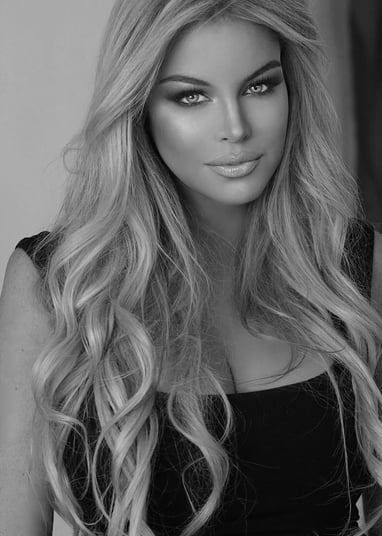 1. Before saying more about you, can you introduce yourself to our readers?
WS: I am a singer, songwriter and record producer based out of Los Angeles, California. I've been writing music my whole life and have explored many genres, which has given me the versatility to work with so many different kinds of artists. I feel very fortunate that I was honored by the Songwriters Hall of Fame, featured on Moby's Grammy nominated album Last Night, was awarded VH1's Best Emerging Artist, and opened for Sheryl Crow and Jack White at Michigan international Speedway. I discovered and developed 11-time Grammy, 2-time Golden Globe, and Oscar winning icon Lady Gaga.
I developed Lady Gaga's career during the recording of Lady Gaga's album The Fame which received Billboard's "Album Of The Decade"
- Having logged 62 of its record-setting 108 total weeks at number one. I've had the pleasure of performing and/or recording with several artists including:
Lady Gaga, Moby, Snoop Dogg, Wu Tang Clan, Billy Ray Cyrus, Sheryl Crow, Jack White, Gavin DeGraw, Rachel Platten and have hundreds of songs licensed to movies and TV. I love music and the industry has taught me so many valuable lessons that have also translated into other new and exciting ventures.
2. You come from a family of artists. Your father played Classical piano, your uncle was a rocker who collaborated with pillars in the music industry such as Bruce Springsteen and the Allman Brothers. This led you to play the piano and write your first song at the age of seven. Have you ever thought of a career other than music?
WS: I've always known that music held a special place in my heart. However I also grew up painting as well. It really suited my personality because I am a very focused person and loved to concentrate on a painting for hours at a time. Originally I thought I would become a painter, but it eventually became too solitary and I preferred the social aspect of music. There is nothing like sharing a musical experience with the other musicians on stage or connecting to an audience in an authentic way. It is a privilege that I will never take for granted.
Wendy Starland is a multifaceted artist, singer, songwriter, and renowned talent scout. Her profound influence and instrumental role in shaping the career of the iconic pop sensation, Lady Gaga, solidify her status as a key figure in the music industry.
Throughout her illustrious career, Wendy Starland has had the privilege of collaborating and sharing her musical prowess with a plethora of esteemed artists. Noteworthy names among them include Lady Gaga, Moby, Snoop Dogg, Foo Fighters, Wu Tang Clan, Billy Ray Cyrus, Sheryl Crow, Jack White, Gavin DeGraw, Rachel Platten, and many others.
Her exceptional talent and collaborative endeavors have propelled her into the realm of musical excellence, leaving an indelible mark on the industry. Wendy Starland's contributions continue to shape and inspire the world of music.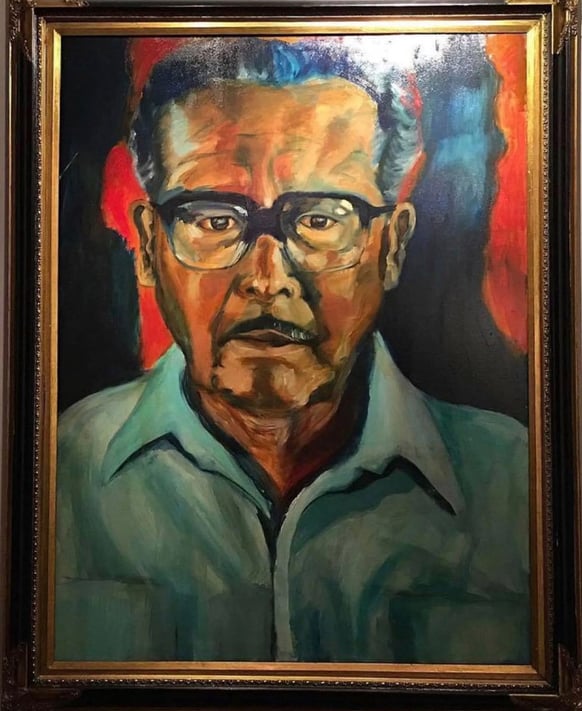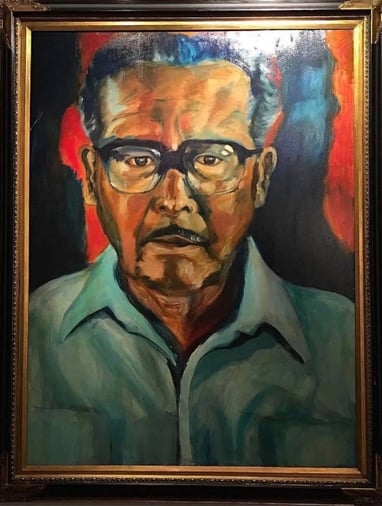 Portrait Of The Month ( March 2021)
5. Like Lady Gaga, you are beautiful, talented, a singer/songwriter, and a producer. Have you ever thought of recording a duet with her?
WS: Thank you so much for the kind words! Yes I have a song that I recorded with Lady Gaga which would make for a fantastic duet! It is unreleased, so the public will have to wait until it's ready.
6. You should be proud of what you have accomplished professionally. Did you ever think when you were younger that you would be as successful as you are today?
WS: Thank you so much for saying that. I am proud of what we've accomplished, and I still have many more goals to achieve. The music business is filled with dreamers and I am certainly one of them. I never could have expected that the success of this project would have turned into a global phenomenon - but that was certainly the goal and was always in my sights. I will consistently try to swing for the fences. I may not always get a home run, but I will repeatedly give my best effort to make my dreams into a reality.
7. In our magazine we have highlighted great popular French singers who are essential figures in the French musical universe. (Hélène Ségara, Lorie Pester, Camille Lellouche) Have you ever thought of a duet with a French artist? If so, which one? Have you ever tried to promote artists in the United States who are popular in their country so that you may have the same success as Lady Gaga?
WS: I would absolutely love to do a duet with a French singer! The three you mentioned are some of my favorites! I was lucky enough to meet an exceptional French artist, Sarah Van Elst, when I was featured on the TV series, Les Anges. She is beautiful and talented with a great work ethic. That is extremely important – especially in this day and age where there is a vital need to stand out. I believe that Sarah could have a huge career internationally and has everythig it takes to become an international star.
8. You've worked with many artists besides Lady Gaga: Moby, Billy Ray Cyrus, Michael Bolton etc. They probably all left an impact on you, however with which artists did you share the best memories? Which artist impressed you the most?
WS: Well I certainly had the most experience working with Lady Gaga over the years. Her talent and work ethic are second to none! That being said, there are so many wonderful artists I've had the honor to work with. I was really impressed with Moby's writing and production skills. Working with Billy Ray Cyrus was so much fun because he is so personable and engaging and working with the Wu Tang Clan was so memorable because it was the first time I had ever written songs for another artist or group other than myself.
One of the most memorable moments was when I joined a group with one of the members from the Wu Tang Clan and we opened up for Sean Paul which was truly epic! A moment I will never forget.
9. Can you give us the title of one of your songs which means a lot to you so that we can introduce it to our readers?
WS: My song Dancing With The Sea was honored by the Songwriters Hall of Fame, so that's probably a good one for your readers to check out!
10. The Covid has disrupted many things. Do you have personal or professional projects in progress? If so, which ones? Does Wendy Starland have a personal album in the making as a singer?
WS: Since the music studios were closed during the quarantine, I started to focus my energy toward more humanitarian pursuits. As a businesswoman and music entrepreneur, I have my own philanthropic record label, Give Back Entertainment. Since the start of the pandemic I began helping to spread the word about a philanthropic platform called Pandemic Of Love. I was fortunate enough to connect with Shelly Tygielski, the Founder of www.PandemicOfLove.com, a few days after the launch and was immediately inspired to get involved. Pandemic of Love was originally created as a platform to match patrons with individuals and famlilies in financial need due to the spread of Covid-19. However, since then, the platform has expanded to aid anyone experiencing financial difficulty, including protestors who have been arrested and need money for attorneys or bail bonds, to small business owners whose stores have been looted, to people who have lost their jobs and need help paying for everyday essentials.
It is this tireless work ethic by Shelly Tygielski and the team of volunteers that has spawned a movement that has created safety, security and true compassion in the lives of so many people. With over $52 Million dollars in transactions between donors and over 1,000,000 individuals/families in financial need, www.PandemicOfLove.com has become an important resource for people worldwide. The fact that the donors get to interact directly with the people they are helping has a profound positive impact on both parties. Giving back is truly the secret to happiness. I could not be more proud to play a part in this movement where we get to see the best in people and reveal the true beauty of humanity that lives within all of us.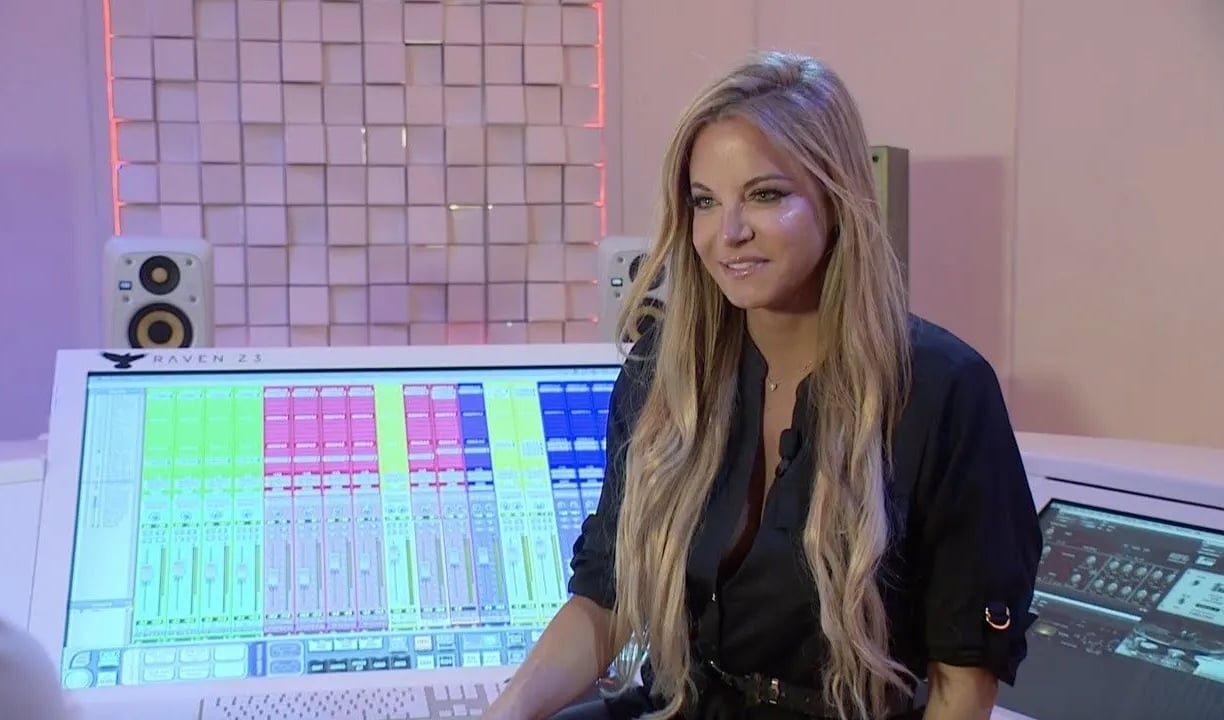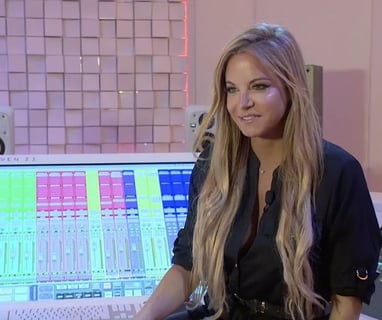 11. What dreams do you still have to fulfill?
WS: I am excited that I have been able to take all of my music industry experience and funnel it into various businesses to help turn artists into stars. In addition to all I have learned creatively and from a songwriting /production perspective, I have also learned a lot about marketing, branding and exposing the artist to a broader audience. I have created businesses to be able to put these new artists in situations where they can succeed.
Each of these elements are necessary in order to become a global brand. Each of these businesses are synergistic and feed each other and cover a wide range – TV, virtual reality, tech, beauty, as well as the label side.
I specifically built these businesses with my partners so that when I sign an artist, I no longer have to wait for approvals from the gatekeepers. I am able to monetize their careers immediately. I've built a system. To me, that is extremely exciting! Total creative freedom to serve up great music to the world and influence pop culture.
12. What can we expect from Wendy Starland in 2021?
WS: One of the projects I'm working on is a TV show, Wendy Starland Presents. I am the host of my own talk show and I'm absolutely loving it!! I interview A-list artists and interweave their concert footage throughout the interview. It is different than most talk shows because it is in-depth and highly personal. I think there is a distinct advantage to my being an artist interviewing other artists because I know what it's like to spend literally thousands of hours in the studio and performing, while pouring your heart out into your art - setting your diary to music. That's different than a comedian or journalist who would ask totally different kinds of questions and typically keep things light. I prefer to take the deep dive and learn about the things that makes the artist tick, what they've had to overcome, and how those challenges have contributed to the person they are today.
WS: The show is not about promoting their latest single, but rather a reflection of what makes that artist and their music so special because of who they are as a person as opposed to what they do. I want each artist to feel comfortable enough to talk about what's important to them, regardless of whether or not it's music related. Fans are yearning for this kind of authenticity and we are delivering it to them. Oftentimes, the artist will discuss charitable causes that they are passionate about and we create calls to action for their fans to get involved. The artist will talk about how and why they've become passionate about being an activist for that cause, which is usually a very interesting story.
I hope to create a meaningful relationship between artists with their audiences, while contributing to charitable causes in a natural and exciting way.
Edited by @Eclairmagazine & @Picby_GJL
3. You had a meeting early on in your career with Maceo Parker - American jazz/funk and soul saxophonist, best known for his work with James Brown. Can you explain how this meeting changed your life?
WS: As a teenager, I was pulled up on stage by James Brown's saxophone player, Maceo Parker, during one of his concerts and scatted on his stage for 20 minutes. After I was done, Maceo's bass player got down on one knee as if he was proposing, took a string off of his bass guitar and coiled it up around my ring finger. He hushed the crowd and said into the microphone:
"Wendy, from this day forward you are married to music. You have a gift from God. You must devote your life to using this gift or else you will deprive the world of something so special."
I got the chills. It was written up in the newspapers the next day. I made the decision in that moment to focus my life around music forever.
4. We can't talk about your career without of course talking about Lady Gaga. This young artist became a superstar thanks to you. Can you tell us more about developing Lady Gaga as an artist?
WS: I had a specific agreement with my production partner who asked me to search for a female artist under the age of 25 who had the characteristics to be the female equivalent to the lead singer of The Strokes. Someone who was edgy, bold, energetic and confident. Someone you can't take your eyes off of. That was Stefani Germanotta (now Lady Gaga) to a tee. I attended about 50 live shows and searched for over 8 months before discovering Lady Gaga.
There is a lot of incredible talent out there, however, talent alone isn't enough. Being a great singer doesn't matter if you're not singing great songs. Having great songs won't be obvious to record executives if they are not professionally produced. Consistently performing those songs extremely well is essential.
Having an undeniable stagepresence and a never quit attitude are necessary requirements. Taking constructive criticism from others is required to get to the next level. Knowing how to market yourself and your press materials is key. These things don't happen overnight. Every artist that becomes famous has a team and needs to convince someone to believe in them enough to have others rally around them to achieve stardom. If I can be that person, then I'm happy to do it.
Lady Gaga and I wrote songs together and strategized about the project to build it into a cultural phenomenon. I could not be more proud to have played an important part in the worldwide success of Lady Gaga.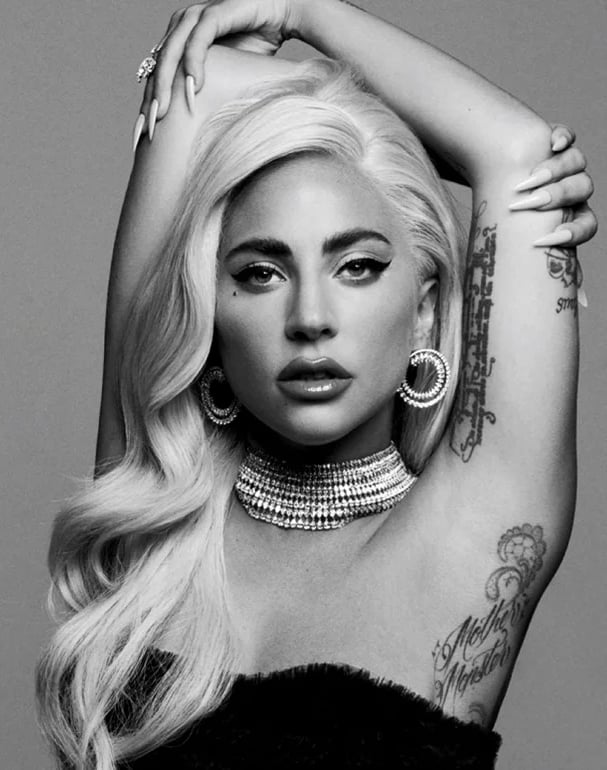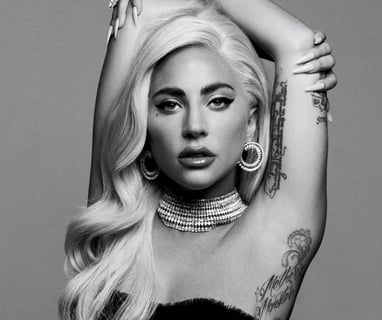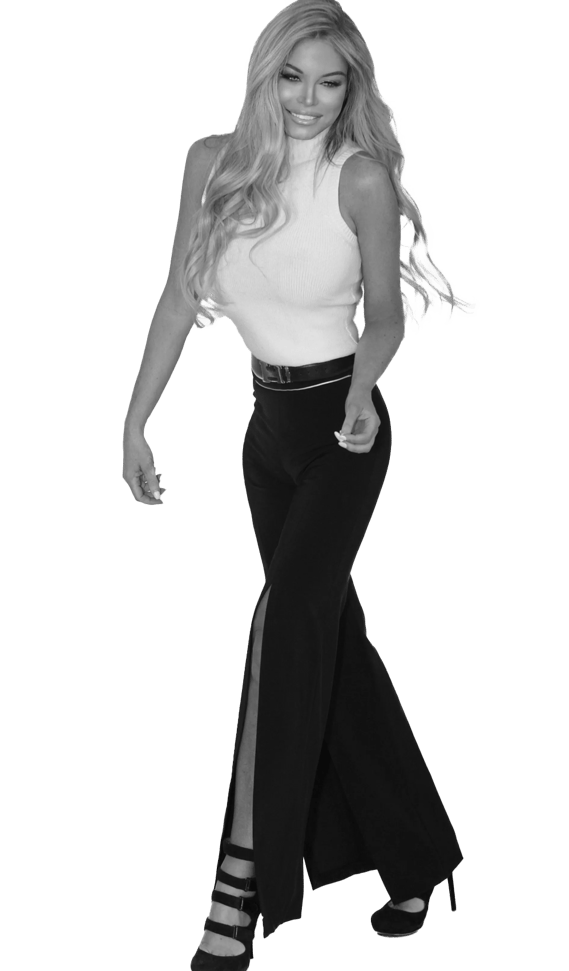 13. Finally, we finished this Interview with our favorite question:
If you had any advice for the little girl you were, what would it be?
My advice would be that you must unequivocally believe in yourself. You can't allow any voices of doubt to change your direction in life. Your path will always hand you challenges and obstacles to overcome. You have to be so resolute in your own ability to visualize your future that nobody can sway you into believing that you are not enough. You are valuable and we all have a magic within us that is meant to shine. Our purpose is to deliver our gifts to the world.
We have made quality our habit. It's not something that we just strive for – we live by this principle every day.